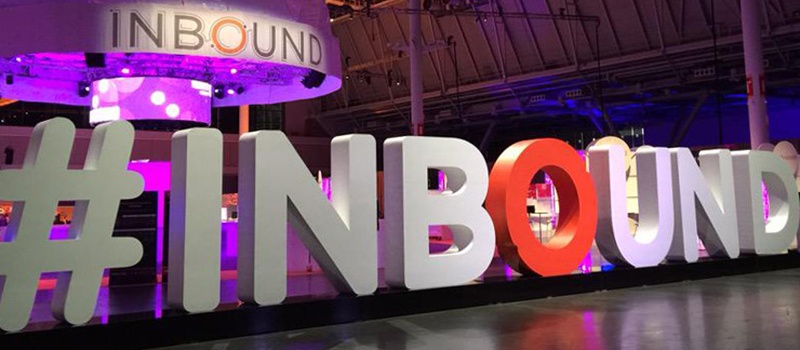 In just a little over a week, we'll be heading to Boston for HubSpot's annual INBOUND conference. We're excited about what we'll learn and the ideas that are always generated at this fantastic event! Over 300 educational sessions and highly-anticipated keynotes are on the agenda, and we can't wait. Here are a few things that our team is looking forward to.
Kate Rosinski
I can't wait for INBOUND 17! The very first keynote is being delivered by Brené Brown—I was given her book, The Gifts of Imperfection, by one of my favorite mentors, and it continues to live on my nightstand when I need an extra dose of courage. I can't wait to hear this amazing woman speak in person! (Not to mention Michelle Obama... this year's lineup is unbelievable.)
Also looking forward to the workshops—notably, "5 Sales Enablement Lessons Marketers Can Take from Hamilton (Don't Throw Away Your Shot)," and "Topic Clusters Over Keywords: It's the End of SEO (As We Know It)"—and all of the insights I'll be able to take home to my clients.
Matt Sunshine
Looking forward to seeing all the new HubSpot tools that we can use to help our clients get more sales qualified leads. I'm also looking forward to networking with the other HubSpot partners. I think they are some of the smartest people and we all share the common goal of helping our clients to have success.
Dean Moothart
I'm looking forward to hearing HubSpot founders, Brian Halligan and Darmesh Shah, share their perspectives on the future of sales and marketing in their keynote address. They're marketing industry thought leaders and always pushing the envelope on what's next.
I'm also looking forward to picking up some "sales hacks" that will help me be a more effective sales professional from sessions like "Better Sales Presentations" and "The 5 Transformations Required to Make Inbound Sales Successful." One of the things I've always liked about INBOUND conference speakers is that they're real and don't waste time with a bunch "fluff." One example at this year's conference is the breakout session, "Content is Crap. Marketing is Crap. Let's Talk Relationships."
Shannon DelMarle
This will be my SEVENTH year attending INBOUND! I've seen it grow from 150 people in a conference room, to last year's nearly 20k people attending. It's been great not only seeing the growth of HubSpot and its supporters, but I have also grown to look forward to the keynote speakers and meeting the people. I get super inspired listening to successful people share their stories and experiences, it helps with my own personal and professional creativity, which in turn helps my company and my clients.
If you're going to be at INBOUND this year, let us know and we can connect while we're there!