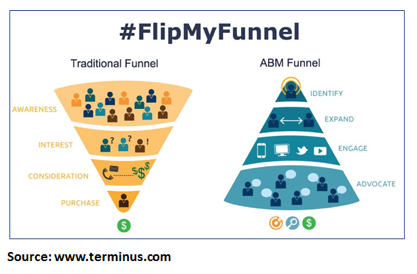 The Time May be Right to Move (Way, Way, Way) Beyond Telemarketing and Cold Calling
Traditionally, when the term "account based marketing" was being discussed as a new business tactic by staffing agencies, it referred to cold calling or telemarketing to 50 or a hundred companies that the agency wanted as customers because the prospect fit a profile that ranged from size to the types of staff that they might use.
If you happen to be at the right place at the right time when that ideal prospect has a need you can fill, then this can be a pretty effective tactic.
But it's "old school."
It requires you to pound the phones or flood the prospect with emails or mailed sales collateral, and frankly, it's not a particularly customer friendly way to build a long term relationship.
Today, account based marketing is built on new approaches, thinking, and technology that are designed to build friendly, long term relationships that produce a win-win for both the staffing agency and the customer.