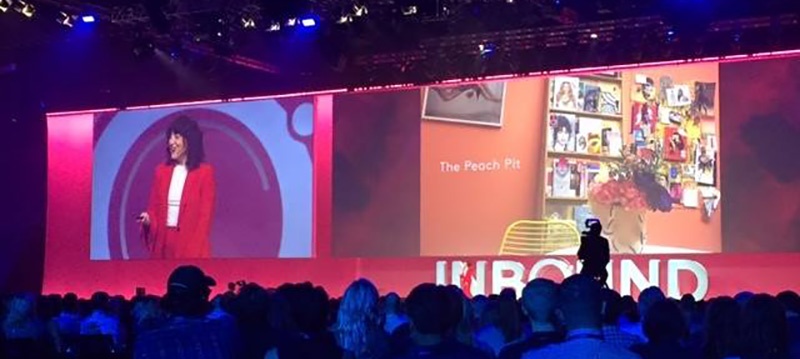 At the end of a week filled with ideas and inspiration at HubSpot's annual INBOUND conference, we are all physically exhausted, but mentally and emotionally energized!
It was the best yet. Every keynote and every session offered myriad insights that changed our perspectives and presented practical ways to implement what the speakers were sharing.
Our own Dani Buckley presented a great talk on how to use a Sales Playbook to sell smarter and faster. She had a fantastic time sharing her knowledge and meeting HubSpot users and others who are exploring inbound sales.
We had the honor of hearing Michelle Obama talk about the importance of being true to your values and speaking up for what you believe in. We all appreciated her encouragement to stay passionate and do the work you're called to do.
Our favorite keynote was Piera Gelardi of Refinery29. She invited us to consider the things that we really care about and the difference we want to make in the world. She then shared how to use courageous creativity to bring ideas to life. We all left the auditorium ready to take action!
While we all catch up on our sleep, the inspiration and energy will last for a long, long time.