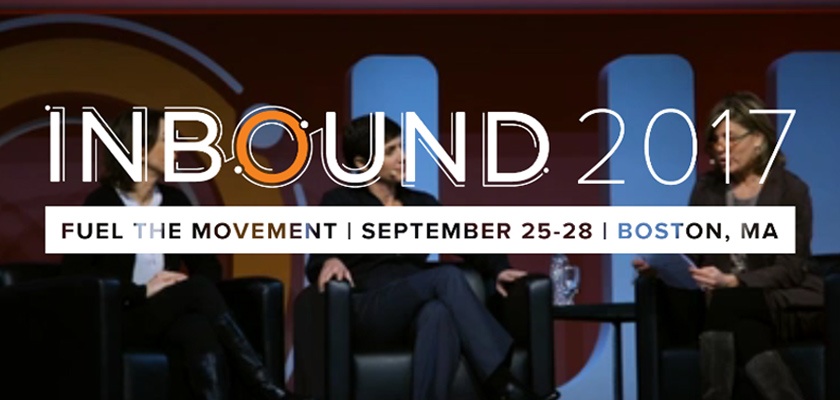 This September 25-28th, the LeadG2 team will be attending HubSpot's INBOUND 2017 conference at the Convention & Exhibition Center in Boston, MA. We'll be joined by thousands of marketing and sales professionals who are seeking better ways to engage their markets and grow their businesses. Last year over 19,000 people from 92 countries attended over 300 educational sessions.
The INBOUND conference is NOT a user's conference. HubSpot is the largest sponsor, but you don't have to be using any of HubSpot's Growth Stack products (HubSpot Marketing, CRM and Sales Pro) to derive value from this event. It's really designed for anyone looking for inspiration and new ideas to grow their revenue. HubSpot's stated purposes for the INBOUND conference is "to provide the inspiration, education, and connections you need to grow and transform your business."
At INBOUND, just about everywhere you turn you'll bump into a learning opportunity, but there are three primary ways you'll benefit from attending.
Remarkable Speakers
INBOUND's line-up of speakers is second to none. Past speakers have included Seth Godin, Alec Baldwin, Arianna Huffington, and Gary Vaynerchuk. This year's line-up won't disappoint. It includes researcher and author Dr. Brene Brown, former first lady Michelle Obama, and producer and author Andy Cohen. And HubSpot founders Brian Halligan and Dharmesh Shah always provide valuable insight about the future of sales and marketing.
Educational Content
While the keynote speakers provide inspiration and entertainment, the meat of the conference is found in the hundreds of breakout sessions. Each session is designed to deliver actionable ideas that can be put into practice right way. A sampling of this year's sessions includes:
"Become the Most Trusted Voice in Your Industry"
"You Tried Account Based Marketing. Now Make it Work."
"What I Learned About Paid Ads from Spending Millions on Facebook"
"How to Win High Value Deals with Social Tactics"
There is something for everyone—savvy Marketing Directors, entry level marketers, VPs of Sales, VPs of Marketing, Business Development executives, and even CEOs and business owners. Everyone will have the opportunity to walk away with something that will help them do their job better.
Networking Opportunities
Some of the best ideas may come from your peers. There will be plenty of opportunity (before sessions, after sessions, on the bus, or while eating lunch and sipping cocktails) to pick the brains of thousands of the world's best marketing and sales professionals.
There's also plenty of opportunities to relax and have fun at INBOUND Rocks, Happy Hours and at various parties throughout Boston's Seaport.