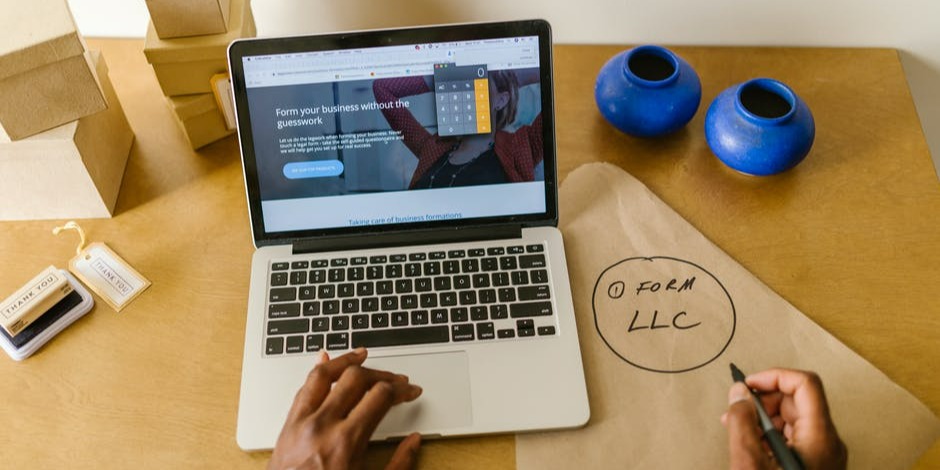 It's no secret that the pandemic has played a huge factor in an increase in online sales!
Learn to ride this wave and create a B2B website that attracts visitors and drives them through your sales funnel, resulting in more leads and sales. Plus, you can apply these same techniques and website design tips to any type of business, regardless of size or industry.
1. Know Your Target Persona
There's something more important than your website when it comes to doing big numbers in business, and it's knowing your target persona!
A target persona should tell you exactly what you want to know about the types of people you're targeting with your content and the types of content they seek and engage with.
Having a high-performance B2B website doesn't mean putting up some information on the web and expecting people to flock to your doorstep like crazy—that won't happen, of course.
In order to give your B2B customers what they want, you need to understand their needs first.
Over time, as you consistently provide valuable content on your website, your audience will start to trust you, and as this happens, your website will become a powerful lead generation tool.
Remember that people are busy and might not have enough time to read everything on your website. Make sure that the content is interesting and includes a call to action so people know what to do next.
2. Be Sure Your Website is Interactive
Your B2B website acts as your digital storefront or office.
Customers typically perform many searches before even beginning to interact with any particular company. It's important that your website design includes optimization features so that you are actually found in the crowd.
When customers land on your website, the design needs to catch their attention. Your website should be, in essence, your best-performing "salesperson".
Potential customers often see your website before interacting with any company representatives. Therefore, it often creates the first impression of your business, and so should appear professional, polished, knowledgeable, credible, and reliable.
Content should be compelling and appealing in order to lead to negotiations or, even better, to conversions. In short, your website is the first step in building relationships with customers.
3. Be Strict on Quality
A good B2B website should create regular high-quality business leads by:
Producing traffic

Engaging viewers

Converting visitors
Your home page and landing page(s) typically have a mere couple of seconds to create an impact on a first-time viewer. These pages are generally what entice a potential customer to stay on your site or to leave and look elsewhere.
These pages should make it clear what you offer, detail why you are the best choice, provide proof that you are the best choice, and include a strong call to action.
4. Mobile-First
— Optimize Your Website for Mobile Users
More and more people are using their mobile devices to browse the web these days. It pays to go a step further.
Make sure you have a responsive website. One that will give visitors the same great experience on any device they're using. That means your website will look good no matter what kind of device someone is using to look at it.
5. Make Sure You're Producing Interesting Content
While using a certain amount of technical language on a B2B website is usually understandable, you should aim to limit the jargon and write in a way that your customer would speak to you.
This not only makes your content easier to digest, but it can also help your company to seem more approachable.
While keeping relevance in mind, content should be fresh and interesting. It should provide all necessary information in an easy-to-follow format, without causing readers to feel overwhelmed.
6. Carefully Choose Photos and Graphics
It pays to use carefully chosen photos and graphics on your website, after all, who wants to look at bland web pages? That's what your B2C website is for!
It pays to avoid cheesy stock photos as well — viewers can spot them a mile away and it waters down the quality of your business.
Here are a couple sites to check out:
7. Have Calls-to-Action For The Entire Buyer's Journey
When it comes to inbound marketing success, more sales qualified leads should mean more revenue. And, to obtain more leads, you must get your visitors to convert. One secret to getting your visitors to convert? A well-executed call-to-action.
People should be able to find what they're looking for easily and quickly, otherwise, they'll just leave your website and go elsewhere. That's not good for business and might be why you're not converting visitors!
At this top-of-the-funnel stage (TOFU), your audience is not yet a qualified lead and does not want a promotional CTA. At this stage, use personalized calls to action that promote continued engagement and guide them down the funnel.
In this middle-of-the-funnel stage(MOFU), your target persona is aware of what you're offering and they're conducting more research. Your goal is to continue educating them, form a relationship, and present more valuable information on the solution you can provide. CTAs in this phase are often extremely focused, with dedicated landing pages.
Moving your qualified lead into the bottom-of-the-funnel (BOFU) phase does not mean you're going to close. By this stage, your content and CTAs should be mapped out to effectively guide them through the lead nurturing process.
8. Include Testimonials and Case Studies
Social proof is "the concept that people will conform to the actions of others under the assumption that those actions are reflective of the correct behavior." If you can integrate believable social proof into your website and landing pages, you'll increase your conversions exponentially.
Customer testimonials are one of the best and easiest ways to add social proof to your pages, and they're valuable for all types of landing pages. Your testimonials can share the results you got for a client, the customer experience, or what the user learned in an eBook or other downloadable.
To collect testimonials, make it easy for your customers:
Write out what you want a testimonial to say, and simply ask a customer to write a similar testimonial.

Ask customers to answer a couple of questions—like how they liked the experience of working with you and what results they saw.
There are two components to make testimonials credible: specific details about how you helped (rather than a generic "This changed my life!") and proof that the person is real, such as a photo, name, company, and job title.
Case studies go into detail about the problem experienced by the customer, what he or she tried in the past that didn't work, the solution you provided, and the results the customer saw. Case studies take some time to put together, but they are convincing because they go into so much detail. Also, prospects can envision themselves in the case study if they're experiencing the same problems and can see what your solution would do for them.
Full case studies are primarily used on product or service landing pages, but on premium content landing pages you can use condensed versions that focus on how a piece of content helped.
Are You Ready to Create Your High-Performance Website?
The more time you spend on your website, the better it will be for both you and your customers. Whether that means using more design techniques or developing a better understanding of how people use websites.
We hope this guide has given you some new ideas about what makes high-performance B2B websites so successful!
To learn even more about how to create an awesome digital experience for visitors interested in your products or services, or just have any questions answered by industry experts — check out our blog.