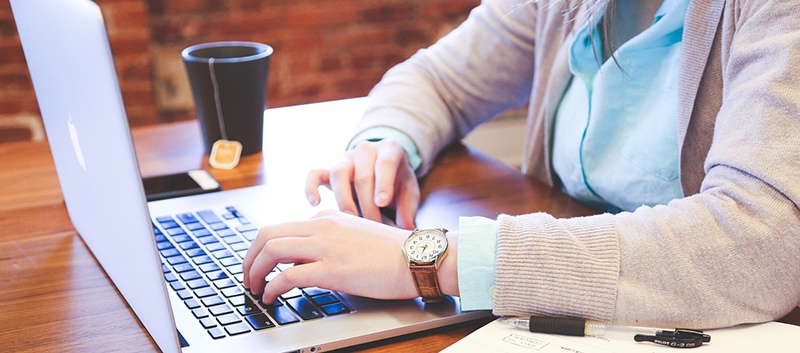 We hear it all the time: the myriad ways that our websites could be improved. Better images, more user-friendly layout, more cohesive language, better branding and positioning…. The list goes on and on. But when I look at a website, as an inbound marketer, I see things a little differently. While imagery, branding, and design are all really, really important, there are other key elements to a website that could be boosting your business, and particularly the amount of visitors that become leads. Here are three ways we see websites failing businesses.
1. Your website isn't built for lead generation.
To start, if your website isn't built for lead generation, then you're missing out. No matter what industry you are in, there is value in knowing who is on your site, what they are doing, and having a way to contact them. That is what inbound marketing is all about: creating compelling, useful content that motivates a prospective customer to fill out a form (providing their contact information) in exchange for something they value (like an eBook, special offer, discount, live webinar, video, etc.).
If your website doesn't have a variety of ways for visitors to convert into leads (via a variety of offers and forms), then it might be costing you a lot of business.
2. You aren't publishing fresh, keyword-optimized content on a frequent basis.
This is something that shouldn't be overlooked. Sprucing up your website pages and making sure every single page on your site is optimized properly for SEO is important, but having new content published via a blog on a regular basis is key here. Ideally, this means weekly (or more).
Why is this so important? Because:
I

t ensures you have content relevant to the many needs and questions of your prospects, customers, and website visitors.

Google (and other search engines) love it and will increase your likelihood of showing up in organic search results.

It allows you to have keyword-focused content that is about one topic and answering one question (again, great for SEO!).

It establishes your thought leadership and provides value while showcasing your expertise, helping increase the chances of someone wanting to do business with your organization
3. You aren't tracking anything.
Maybe you have Google Analytics set up, or have some data through WordPress, but without really thorough analytics on your website and online marketing efforts, you're doing a lot of this work online for nothing. Things you should be able to know include:
How many visits/visitors you have each day, month, and over different time periods

# of average page views

Most-popular and least-popular pages on your site

Which pages are most likely to

convert

Which links, CTAs, ads, etc. are being clicked on the most, and when, and by who

Which keywords you rank for

What kind of traffic you're getting and to which pages (is it coming from search engines, social media, referral links, email marketing, campaigns you're running, etc.)

Your website visitor-to-lead conversion rate

Your website lead-to-customer conversion rate
And a whole lot more! The more you know, the more you can improve your website and online marketing efforts so that they are working for you… and not against you!
Use these three pointers as a foundation to be sure your website is not only beautiful and user friendly, but that it's set up in a way that will grow your business.