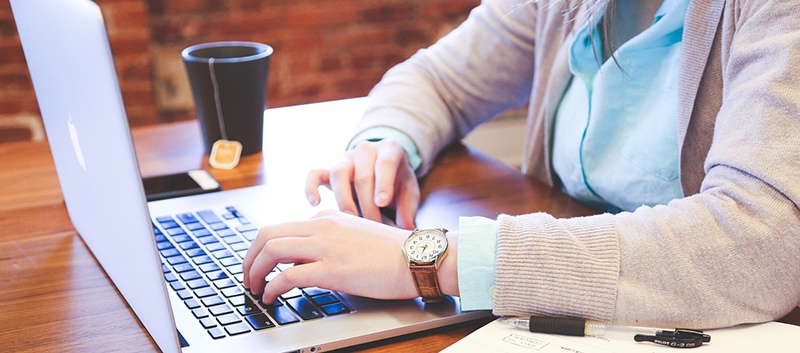 A decade ago, it was common to put up a site that was merely an "online brochure" for a company's products and services. The interaction and engagement with the website visitor took place through a basic "Contact Us" form, and marketing managers and business owners were satisfied with just being on the Internet.
But in today's world of social media and real-time interactions, static websites no longer make sense. Companies that want to attract their prospects need dynamic sites where visitors can engage.
Implications of a Dynamic Website
A dynamic and engaging website that includes a prominent blog that's focused on lead generation is what makes the most sense for small and mid-size businesses.
If a company has a "static brochure" type site, the good news is that a blog can easily be added to the current site, which instantly creates a more sticky and engaging site. Utilizing lead generation tactics including landing pages, calls to action, social sharing (share to Facebook, Twitter, Google Plus, LinkedIn, etc.) and contact forms, a company can create a very powerful lead generating site.


Content Management Systems

One of the most important decisions to make when developing a new website or blog is the choice of a Content Management System (CMS). 

A good CMS is the backbone of every successful web marketing strategy. Businesses can handle their own updates and won't have to rely on a programmer. We recommend WordPress for small businesses and HubSpot for mid-sized companies.
These CMS platforms already have integration with Search Engine Optimization (SEO) modules or plug-ins. This enables the person or team managing the site to easily create content in addition to optimizing each post for keywords and meta tags. It's these keywords and meta tags that aid search engines in categorizing and ranking blog posts and pages. Without these keywords and tags, it's difficult for Google, or any other search engine for that matter, to categorize and list a site. 


Search Engine Optimization and Lead Generation

When good content (blog posts, white papers, podcasts and video) is paired with a powerful CMS like Wordpress or HubSpot, the effect on organic search (unpaid links) is noticeable, and traffic to the site and the chances of being found by prospects increases. 

However, this increase in web traffic, utilizing SEO and possibly paid search, leads to a critical point in a company's web strategy.
How to effectively engage, and more importantly, capture a visitor's information so that it can be turned into a lead?
At the core of any good inbound marketing strategy is a lead generation program that starts with great content and then follows up with persuasive call to actions (CTAs), landing pages, and contact forms. By providing visitors with free downloads and great content, a dialogue can begin that's expected to end in a sale at some point. 


It Starts With a Dynamic Website

The foundation of any good website strategy starts with having regularly-updated content and making sure that each post or page is optimized for search engines. When attempting to design a more dynamic website, adding a blog is the easiest step to take and will create the biggest impact. Taking the concept of a dynamic website one step further and incorporating lead generation tactics is the best way to convert website visitors to leads.
The age of static websites has passed. Spending time and resources, maintaining your current static website while the competition is blogging, creating content and engaging in social media, is a sure way to lose market share and to, well, stay static.