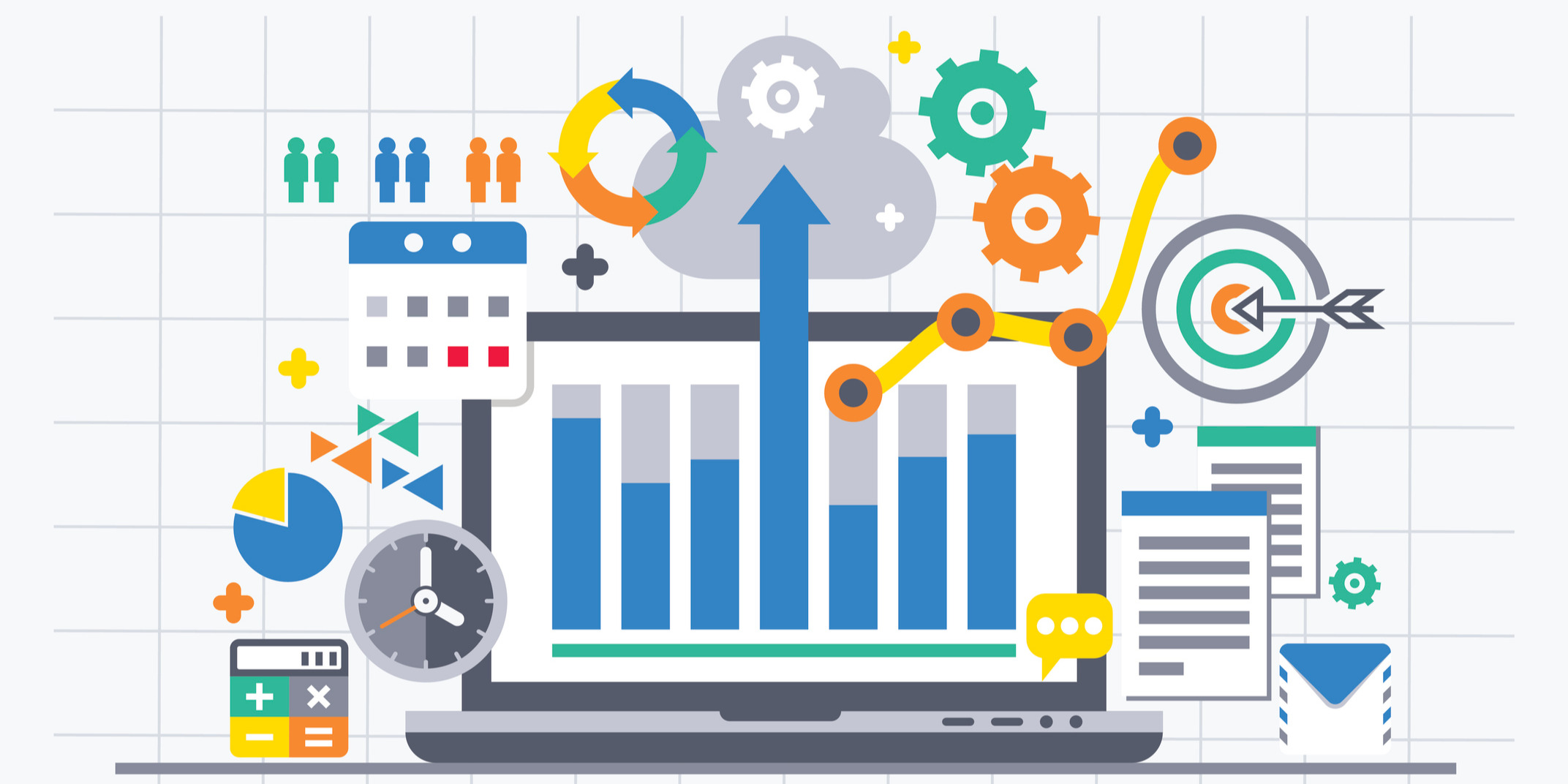 If CTAs are the 'secret sauce' to lead generation, then the landing page is the ingredient that allows you to call your sauce a 'secret.' You can entice your site visitor with a great offer through a CTA that encourages action, but the landing page can make or break the conversion from a site visitor to a lead.
Landing pages are one of the most important elements of lead generation. According to MarketingSherpa, landing pages are effective for 94% of B2B and B2C companies. They enable brands to direct website visitors to targeted pages and capture leads at a much higher rate. This blog post digs into qualities of high-converting landing pages and how you can improve your lead generation through quality landing page creation.
Creating Profitable Lead Generation
In this 'Profitable Lead Gen' series, we share advice that's been time-tested to ensure you're on the path to improving revenue through lead generation.
As previously mentioned in this series, there are many factors, assets, and strategies that go into profitable lead gen. It's a big picture, and we're sharing snippets in each post. LeadG2's team of experts share tips related to lead generation often, and you can check out all of our blog posts on Lead Generation here.
Mechanics of Lead Generation
First, let's take a step back and remind ourselves about the mechanics of lead generation. The best lead gen campaigns contain most, if not all, of these components. From a tactical perspective, a marketer needs four main elements to make inbound lead generation effective, which include: the offer, a call-to-action, a landing page, and a form. Other assets can support lead generation, but these are the main, necessary elements.
Profitable Lead Generation: Landing Pages that Convert
There's a lot from marketing thought leaders on this topic, and it all boils down to two main things: content (verbiage) and design (layout). At this phase of lead generation, you've attracted the site visitor to your offer with a compelling CTA, they acted on the CTA, and here they are. It's now or never. Will the landing page convert the visitor? [Insert 'to be continued' text and intense music here.]
Here are some tips to help you create landing pages that convert.
Elements of an Effective Landing Page
What's great about landing pages is that they direct your visitors to one particular offer without the distractions of everything else on your website. Visitors are on a landing page for one and only purpose: to complete the lead capture form.
A typical landing page consists of these basic elements:
Headline

Brief description of the offer

At least one supporting image

Lead capture form
But it takes more than just putting these elements in place to convert visitors to leads.
Writing Great Landing Page Copy that Converts
"Capturing the attention of landing page visitors is a little like trying to sit down at the coffee shop with a friend while her toddler is quietly coloring. You have just small bits of time to cover the highlights before the toddler makes a break for the door, and your captive audience disperses," said Kim Peek, a LeadG2 Inbound Marketing Consultant, in a recent post where she digs into landing page copy.
If this doesn't sum up my feelings about creating landing page copy, I don't know what does. If you've ever tried to converse with someone who is distracted, you understand the value of leading with the most important pieces of information. In her post, she shares six tips for writing great landing page copy that is summarized below. But for a more in-depth look at these, check out her post on writing great landing page copy.
Use easy-to-digest bullet points

Include the benefit in the headline

Write for your target persona

Write in a relatable and conversational tone

Give hints but don't give away the good stuff

Inspire with the 'next steps' CTA to get them to fill the form
Another element that is often missed when related to landing page copy is consistent messaging. Ensure you keep your messaging consistent throughout the lead generation process and match the headline to the corresponding CTA that got the visitor to your page. The last thing you want is a visitor to show up because of a great CTA, then be confused and leave.
A Little Design Goes a Long Way
Design is very important on your landing pages, but it doesn't have to get crazy. If you have a designer or a freelancer to assist with these things, great! If not, K.I.S.S. (keep it simple, stupid). Here are three simple tips to consider when designing your landing pages.
1. Remove the Main Navigation Menu on the Landing Page
At this point, you have one job—get the visitor here and keep them here! To remove as many distractions, ensure your landing page removes the main navigation to keep the visitor's focus on the message and not drifting to other pages on your site. This will help improve conversion rates on the form.
2. Less is More
A cluttered page means a distracted visitor. Be brief and to the point; it's in the offer itself where you give more information. We've already touched on copy, but this tip relates to design as well. Keep images simple and focused on the offer. If multiple images are used, ensure they are sized and aligned to be appealing to the eye and not distract from the next movement you want the visitor to take (which is to fill the form).
3. Social Proof and Social Sharing
To improve conversion rates, add elements of social proof by adding a brief testimonial about what's in the offer, a count of the number of downloads (only if it's very impressive), or linking to a related case study. Also, don't forget to include buttons to enable your prospects to share content and offers. Include multiple social media channels as well as email, since people have different sharing preferences. When your offer is shared more, more people land on the page, and therefore more people fill out your form and become leads!
Creating landing pages that convert is a vital step to driving revenue through lead generation. By including the essential elements of a great landing page and enhancing them with good copy and design, you can help to make your lead generation efforts more profitable.
For more on this topic as well as additional lead generation tips, check out our new eBook, The 30 Greatest Lead Gen Tips, Tricks and Ideas. Stay tuned for the next blog in our Profitable Lead Gen series as we discuss the important role forms play!