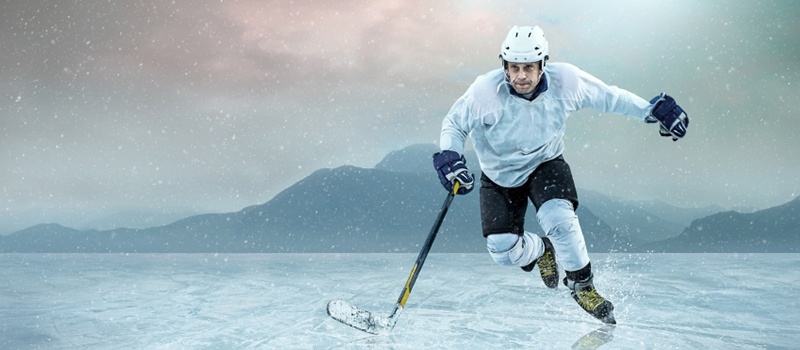 You've surely heard the quote from hockey legend, Wayne Gretzky, "You miss 100% of the shots you don't take." This saying really could be attributed to most things in life. If you don't take a chance or a risk, you're never going to know what could have been. And it's certainly true with marketing as well, especially when it comes to online lead generation.
Here's the thing—as inbound marketers, we spend a lot of time creating compelling and optimized content, building campaign strategies and promotional plans, and driving potential customers to our website and brand. All of this is critical for any lead gen plan. But what happens all too often is that your website isn't effectively set up to actually convert those visitors into real leads. It's not designed to convert prospects at every stage of the sales funnel. It's not making it easy for someone who isn't ready to talk to Sales but wants to do research on your products or services—and they're willing to take some type of action that would allow you to capture their information and engage later. And it's possibly not even making it easy for those that DO want to talk to Sales, to find a way to do that that appeals to them.
Give Your Prospects Opportunites to Convert to Leads
Using calls-to-action (CTAs) and forms throughout your website allows you to turn your visitors into leads. It's simple: the more conversion points (CTAs and forms) you have, the more leads you'll have.

I don't mean simply having the same CTA on every page of your website, but instead having a plethora of different CTAs that can be used strategically depending on many variables like:
Your target personas
The stage they're at in the sales funnel
Their primary concerns, questions, and objections
The industry or vertical they're in
Their job title or role in the decision making for your product or service
The type of media they prefer to consume (video, infographic, eBook/whitepaper, etc.)
When you start looking closely at all of these variables to help drive your content strategy, you are essentially "content mapping". You are mapping content to the different variables that will help you better engage with, educate, and ultimately convert new leads on your website.
Let's now assume that you've already done this. That you have a variety of CTAs and premium content offers to use, ranging from eBook downloads and checklists to bottom-of-the-funnel offers and purchase options.
That is still only half the battle.
If you aren't purposefully placing those forms and CTAs throughout your website on both blog posts and website pages, then you are going to miss key opportunities for conversion.


Below is a list of some often-forgotten places to have these conversion points, as well as some examples, to help you determine what you need for your unique business and goals.
1) About Page
You likely spent a lot of time writing this page, getting the copy just right to explain who you are and what you do, along with how you serve your customers. This is a very important page. This page might also include:
Links to blog posts that talk about your company (press releases, awards, achievements, etc.)
Links to blog posts that feature what your company really stands for (thought leadership posts by your CEO or owner for example)
Links to downloadable case studies
A form to contact you, learn more, or request a consultation
2) Solutions / Products / Services Page
These important pages are where you showcase the products or services you offer. Ideally, you have individual pages for each area that you serve—this is key for proper optimization and also lends itself to more strategically-aligned content offers.
For example, let's look at a media company—a radio station group in particular:
They should have individual website pages that highlight each radio station they have.
The country music station might have links to blog posts like "The Real Listeners of Country Music Stations" and "How Country Music Fans Have Changed in the Last 5 Years".
Having some top- and bottom-of-the-funnel offers on a product page like this would be important too. I would suggest having both, such as "The Ultimate Guide to Launching Your First Radio Marketing Campaign" (top-of-the-funnel) and "Download a Station Profile and Media Kit" (bottom-of-the-funnel).
3) Blog Posts
Every single blog post should have a call-to-action. And if you already have a wide variety of premium content topics to choose from, then you should be able to find something that will closely align with the particular topic of that blog post. This is why having some really broad topics is great as a catch-all, but also being sure you have your popular niche topics covered is equally important. You are much more likely to convert someone from a blog post reader to a lead when the CTA is very closely aligned with what they are reading.
4) Homepage
You never want to forget about the homepage. This is where a LOT of traffic comes through, and it's easy to focus on "making it pretty" or sending people around your site to other important pages. But you also want to take advantage of this traffic and provide opportunities right away for the visitor to take action. Promoting your current campaigns—like an upcoming webinar, for example—is critical here and wil certainly boost your campaigns.
This is not meant to be a comprehensive list, but instead get you thinking about your website and where you might be missing some important conversion opportunities. One final suggestion is to start with your most frequently-visited pages and view them as if you were a first time visitor, doing research on your business and products. When you visit that page, are there ample links to learn more on this topic? Are there clear calls-to-action where you can take a next step based on your need?
Once you've made these easy additions to your website, you'll quickly start to see your leads increase—and you'll be confidenct you're creating a more effective user experience for your visitors, while keeping your lead generation goals in mind.