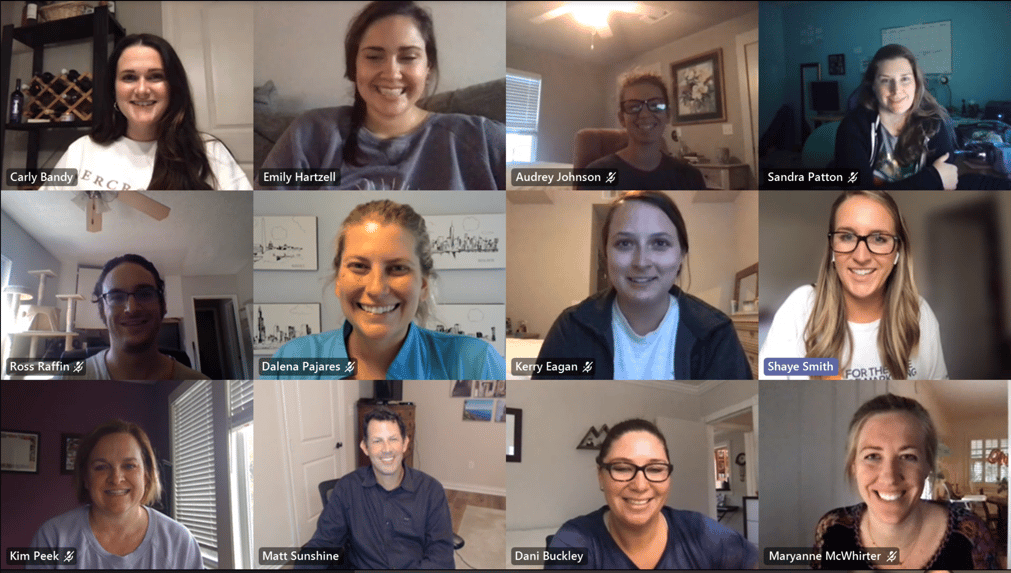 The LeadG2 team has set aside a few days to learn and grow in our areas of expertise at Hubspot's INBOUND 2020 conference (virtually, of course), and here are some big takeaways our team shared on our gathering after day 1.
SESSIONS THAT STOOD OUT
CREATING A WORLD-CLASS YOUTUBE CHANNEL (AND ACTUALLY GENERATING LEADS)
PRESENTER: Zach Basner
OVERVIEW: YouTube is the 2nd largest search engine in the world, and with the right strategies in place, you can turn it into a powerful lead generation machine for years to come.
ASK ME ANYTHING LIVE: LEVERAGING TIKTOK BEFORE YOUR COMPETITION DOES
PRESENTER: Moby Siddique
OVERVIEW: Questions and answers around the untapped opportunity brands, platform reach, and what makes the algorithm tick.
10 SCIENTIFIC SECRETS THAT MAKE YOUR CONTENT IMPOSSIBLE TO IGNORE
PRESENTER: Nancy Harhut
OVERVIEW: How to get today's multi-channel, multi-device, information-overloaded consumers to behave the way you want them to with the latest techniques.
ASK ME ANYTHING LIVE: Optimizing LinkedIn Pages for Your Business
PRESENTER: Michaela
OVERVIEW: How to build, grow, and convert using your LinkedIn Page.
HUBSPOT SPOTLIGHT
PRESENTER: Brian Halligan, Dharmesh Shah, Christopher O'donnel
OVERVIEW: Hubspot's Co-founders Brian and Dharmesh, along with Chief Product Officer, Christopher, discussed the future of Hubspot. We'll be sharing product updates shared during the conference, soon!
MAJOR TAKEAWAYS FROM DAY 1 sessions
Dalena Pajares, Account Executive, shared two major takeaways:
Only 32% of companies have a content strategy to support sales!

Every time you add a channel to your social selling it increases the likelihood of them engaging- exponentially.
Dani Buckley, General Manager, loved being reminded of the Big Five from Marcus Sheridan, which are the subjects that move every buying decision, in every industry.
Maryanne McWhirter, Inbound Marketing & Sales Consultant, most enjoyed the "Gated vs Ungated" debate. It was a great reminder to be intentional about what content we gate and WHY. Also good to learn that templates had performed very well for gated content for them.
Isha Bell, Inbound Marketing & Sales Consultant, loved the talk on Social Selling. "It reminded me of not just auditing the company social pages, but the pages of your sellers so that they are setup for success in terms of using content in the sales process."
Audrey Johnson, Content Strategist, shared a quote that resonated with her by Bob Iger, "We need to tell stories that affect the world we're telling stories to."
Emily Hartzell, Inbound Marketing & Sales Consultant, loved the session on 10 secrets for making content impossible to ignore with Nancy Harhut. "I specifically liked the secret of using social proof, so sharing a story in your marketing about someone who has taken the same action you are wanting someone to do. Another example is saying something like 'find out why so many other business owner's are downloading this' or something that gets people wanting to know more and feeling like it relates to them."
Kerry Eagan, Inbound Marketing Specialist, really liked the B2B trends session where they shared that instead of asking about trends that would change you should ask what won't change. They shared that Jeff Bezos says that, but she especially think it rings true due to the craziness of this year and how much businesses in general have changed not just marketing.
Kim Peek, Inbound Marketing & Sales Consultant, liked the focus on video and the reminder that there are so many more types of videos to create than most marketers use: answering most commonly asked questions about the product/service, employee bio videos, videos that provide social proof, and company culture videos.
Carly Bandy, Content Strategist, loved the idea of a learning center shared by Marcus Sharidan! "I think it's a unique way to present your educational content, no matter the format, in a manner that intrigues people. Everyone is familiar with a blog, but when if I were presented with a learning center, I would be so eager to dive in and see what it's all about!"
Shaye Smith, Marketing Manager, shared a quote that really resonated, "Traffic doesn't pay the bills," as it relates to lead generation and closing business.
Amanda Meade, Marketing Content Coordinator, shared that one of her biggest takeaways was from the session, "10 Scientific Secrets That Make Content Impossible to Ignore," and was about addressing Availability Bias - what to say when someone says they're not in the market for your product or service. "The speaker shared some great examples of how marketers can show customers/prospects how THEY can see themselves using this particular product or service. I also love how she pointed out that rhyming phrases proves to be more honest and truthful in the buyers eyes. Make your content title or CTA rhyme and see if clicks increase!"
STAY TUNED
As you can see, we're taking this virtual conference head-on. Our favorite part is coming together after and sharing what we've learned and how we're going to use this new information to better serve our clients. Stay tuned for more content post-INBOUND as we digest new trends, research, and best practices and share them with you here on our blog.
If you're attending INBOUND 2020 — or just want to follow along — be sure to connect with us on Twitter, Facebook, and Instagram!