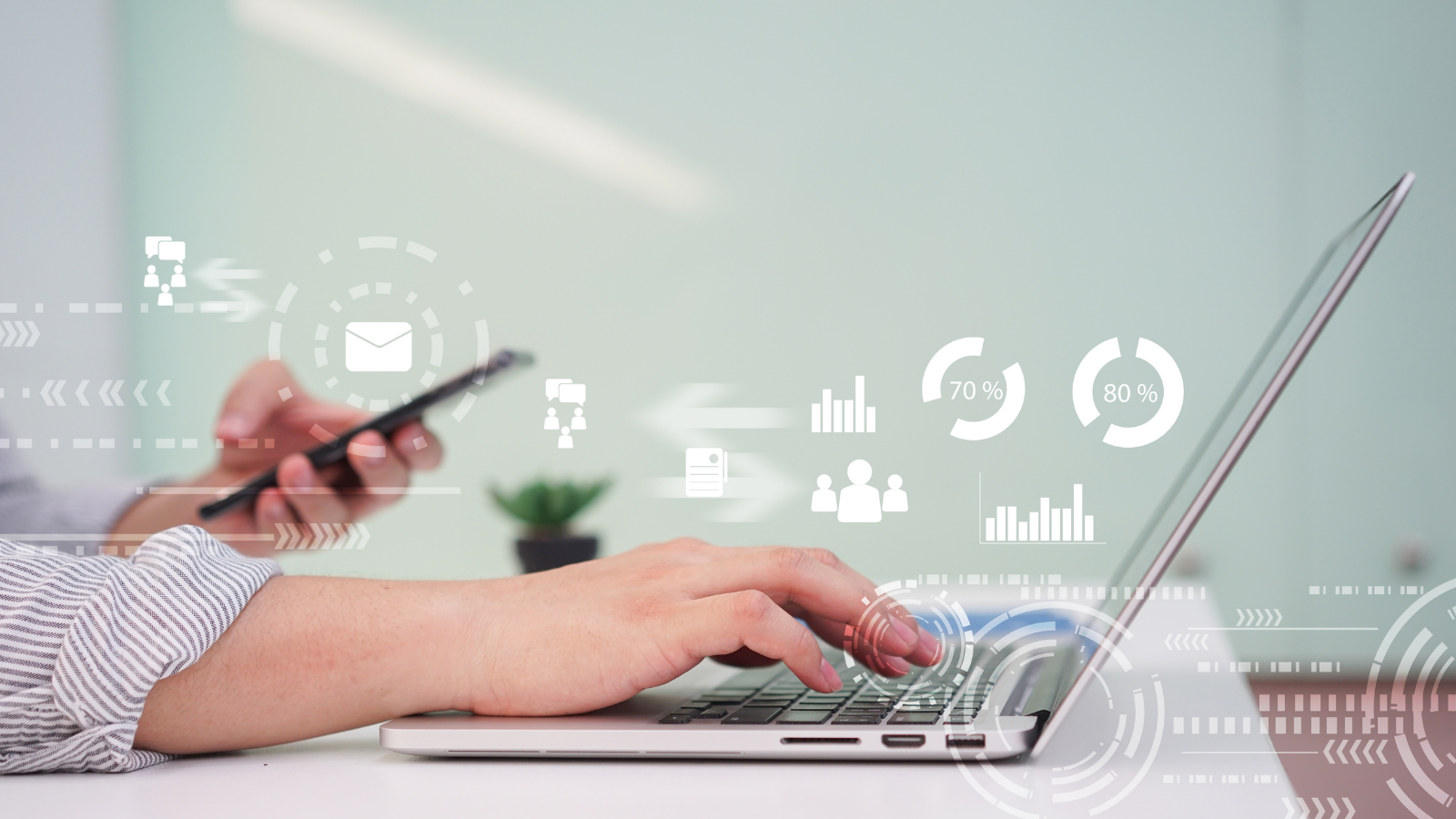 Businesses have more options for working with, and marketing, to their customers than ever before.
With as many options as there are, it's easy to fall into a situation where you have five or six different platforms for all parts of your marketing and sales strategy. Aside from learning how to use those different platforms and train new hires as your business grows, one of the biggest pains of using them as a marketer is that they don't talk to each other easily or streamline your processes.
That's where HubSpot comes in.
What is HubSpot Used for?
HubSpot is both a CRM and an inbound marketing, sales, and customer service platform that allows businesses to attract website visitors, turn them into leads, convert them into customers, and turn them into evangelists, all in one place.
But what does this look like across different areas of your business strategy? Here, we break down what HubSpot is used for across a few different areas, primarily within marketing.
HubSpot's CRM Software Overview
First and foremost, HubSpot is a CRM that's robust in its details and easy to use. It has a reputation as a great CRM for beginners and small businesses, though teams of virtually any size can use it to manage customer relations and sell your products or services. In that regard, HubSpot's CRM is a must-have sales enablement tool, because it allows your team to track where every prospect is within the buyer's journey, all under one roof.
HubSpot's most basic plan is free, including the features listed here. However, its paid plans have additional features that allow your sales team to track exactly how calls went, forecast upcoming figures and deals from their prospecting, and help them make sales strategy decisions.
Best Tools in HubSpot's CRM
Compared to other CRMs of its caliber, HubSpot is more streamlined and user-friendly while offering up-to-the-minute views of your sales pipeline. It also allows your team to see the activity for all your leads and current contacts, schedule meetings, and use email templates to save your team time while they engage with their prospects.
One of our favorite features of the CRM is also one of its simplest—the ability to see whether or not a prospect opened and engaged with your email, including the links they clicked. Combined with the platform's ability to integrate with Gmail and Outlook, your sales team can easily tailor their lead nurturing based on how their emails are performing and make other strategic decisions.
HubSpot Marketing Hub Overview
To further break down what HubSpot is used for, it helps to look at the tools your marketing team currently uses without it. They might have to use five or six different platforms for each piece of your marketing strategy, most of which don't operate on the same standards or work together seamlessly. This makes it that much more difficult for you and your team to see the larger picture of your efforts and overall strategy.
It also means your team could potentially spend hours each month pulling numbers across multiple platforms when they could be helping you get the leads you're looking for and closing sales.
HubSpot solves that problem by putting all your marketing assets under one roof, from publishing to social media to creating website pages and marketing emails. Here's a breakdown of each of our favorite capabilities and features in HubSpot's Marketing Hub.
Capturing Leads
As you know, the core of your work as a marketer centers around bringing leads to your business. HubSpot takes the guesswork out of converting visitors into leads by showing which pages and forms are getting the most submissions on your site.
It also pairs with your CRM like a fine wine by showing you which pages they visited after submitting the form, which emails they engaged with, and how they found you in the first place, giving you an effective paper trail for every lead.
Website Hosting and Building
Think about the last time you had to change your website, whether it was creating a form for visitors to sign up for notifications or allowing a new teammate access to the back end of your website. Depending on your IT specialist's workload and whether they work in-house or freelance, the job you need to have done could take anywhere from a few hours to a few days to fix.
In a business landscape that's getting faster and more reliant on digital platforms, that few hours or days of downtime could mean you lose out on converting a new lead, and potentially lose a sale.
Luckily, Marketing Hub allows you to edit landing pages, forms, and other website features with a few clicks of a button. It also has an intuitive drag-and-drop setup for creating pages from scratch or based on templates—meaning your marketing team doesn't need to know how to code in order to build a beautiful page that captures leads and educates prospects and customers.
Email Marketing
Yes, HubSpot is used for email marketing, too. Like other email marketing platforms, it allows you to send emails to thousands of users at the same time and track how many opens and clicks they receive.
However, one of our favorite features in HubSpot's email marketing tool is that it allows you to see which links are being clicked the most, how much time recipients spend reading your messages, and which users are the most active with your email.
Marketing Reporting Technology
This is easily one of our favorite features of HubSpot's Marketing Hub. HubSpot's Marketing Reporting capabilities track the analytics for virtually every marketing asset at your disposal, from SEO and campaign strategy down to the metrics on individual CTA buttons. The bulk of these analytics features can be added to custom reporting dashboards available right from your HubSpot homepage, so your team can pull their information from just one place and remove the guesswork from their marketing efforts at the same time.
Need more detailed information or reports specific to your business? HubSpot's reporting tools let you create custom reports so you can track virtually any information your team finds valuable right from your dashboard.
HubSpot is an All-in-One Marketing Platform and CRM
HubSpot can be used to do all of your digital marketing efforts and keep track of your CRM in one place. This makes it the digital Swiss Army Knife your sales and marketing teams need in order to do their best work and bring more customers to your business. Sales and marketing teams already have to wear many different hats in their work, so what HubSpot is used for the most makes it a priceless tool for helping your business work at its best.