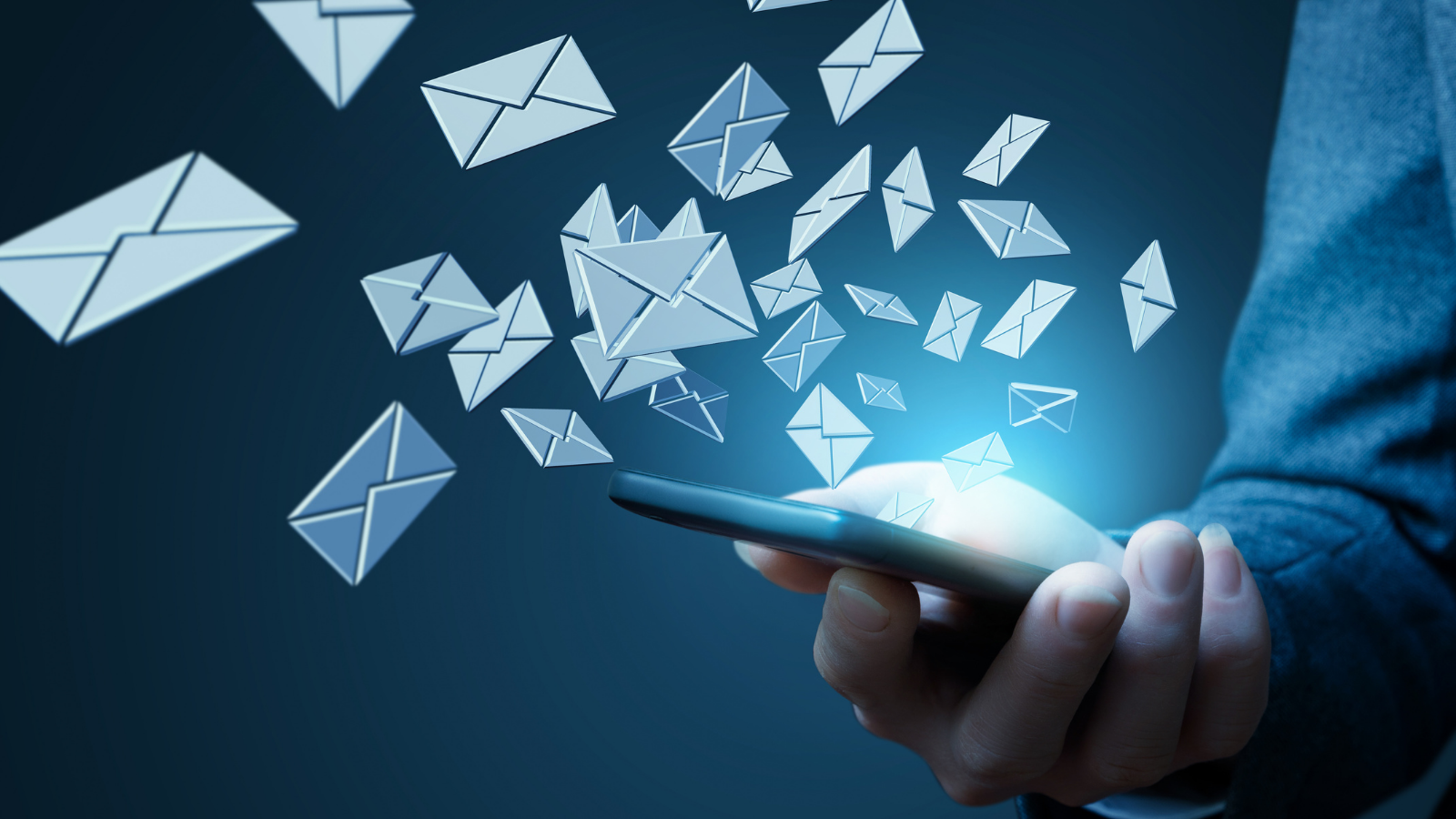 60% of marketers consider content 'very important' or 'extremely important' to their overall strategy.
Inbound marketing is a technique for enhancing the customer experience by providing valuable information at every stage of the buyer's journey. This means attracting them with content that increases awareness of their problems, engaging them with a solution to that problem, then ultimately, providing them with an outstanding experience.
Under the umbrella of inbound is email marketing. In order to provide your clients with the full scale of inbound marketing, you must provide them with a strategy that supports email marketing.
The Importance of Email Marketing in Your Inbound Strategy
According to Statista, there were roughly 3.9 billion email users in 2019. This number continues to rise and be an effective part of marketing strategies everywhere.
Fun fact — Tuesdays are the best days to send your emails since they hold the highest open rates.
Overall, enhancing your email marketing can—and will—positively impact your customer relationship management.
How email marketing can fuel your overall inbound strategy
Email marketing provides a great positive impact towards your inbound marketing strategy. For starters, it opens a channel of open communication between the customer and the business. On top of that, various types of emails can be created through this process. This gives a more personalized engagement with customers.
Email marketing syncs closely to your CRM, as well as data to external platforms. This is mutually beneficial for the customer and company alike to get information that is relevant to them.
With this kind of marketing, you can put your audience into relevant groups to provide them with only the content that they would find beneficial. What is the one thing everyone in business wants?
Money!
The price of email marketing is fairly inexpensive compared to the other tactics of a good marketing strategy. The most important part is taking the time to put together the perfect email to fit the occasion.
Elements of a Successful
E
mail
M
arketing
S
trategy
Now, you understand the importance of a great email marketing strategy. Onto implementing it!
The first thing you need to accomplish with an email marketing strategy is planning it.
Take the time to consider what you want your message to be and how to get the job done as efficient as possible. The point is not to have a long drawn-out email, or a short confusing one, but the perfect middle ground.

Once the message is in place, there needs to be email sequences to be able to identify when you are sending out your email and to who.

A huge part of a successful email marketing strategy is a catchy subject line. Some readers won't even take the time to open your well-thought-out email if the subject line does not draw them in, so make it eye-catching.

Add a call-to-action (CTA) to your emails! Try to create a CTA centered around the product or service you're advertising in your email. However, if the situation does not call for a CTA, add one for something else this target group would be interested in and talk about it in the email.
Always think about what you would want in an email if you were in this target group. Make the content relevant and enticing enough to make them want more information.
Convert Leads into Customers with Email Marketing
The main goal of email marketing is to convert leads into customers. When you look at the buyer's journey — segmenting your audience into groups and emailing them the right information at the right time is crucial for getting them to convert.
If a prospect is at the beginning of their journey, it's not beneficial to send them information like a case study or product comparison chart. Organizing your databases is crucial to keeping your buyer's journey on track.
If a customer submits their information into a form on your website, this should then set off a workflow that engages them in a series of automated emails.
RELATED POST >>> 11 Key Email Workflows That Will Define Your B2B Marketing and Sales Funnel
Automating your emails creates more buzz for your content because it doesn't require you to send an email every few days. Email automation allows a workflow to send those who input their email into your database to receive emails on a schedule that you prefer.
Fun Fact — It's suggested that you email your leads every couple of days instead of every few weeks or hours.
Conclusion
Email marketing is a great way to contact your leads and customers. This allows for open communication and a way to show them content you want them to see. Inbound marketing continues to shine through as an innovative marketing style with email marketing being a huge part of that strategy.
For more resources on inbound marketing, click here. Or check out these blog posts on email marketing: