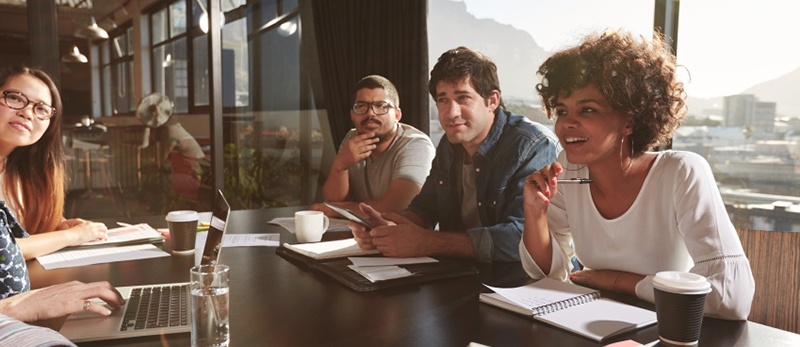 If you rely on your salespeople to generate new leads for you, this time of year can be a little scary. The Halloween masks may have been put away, but we're entering the time of year that's probably the least productive for salespeople. The holiday season can also mean vacation season, and your sales team can only prospect for new business when they're actually working. Typically, very little prospecting occurs when visiting relatives or skiing down a slope.
Even when your team isn't on vacation, getting them to prospect can be a challenge. On average, a salesperson spends just a third of their time on sales related activities. That equals about 13 hours out of a 40 hour work week. But when you consider that those active selling hours are also consumed with first meetings, client lunches and follow-up calls, count yourself lucky if you can get even a few hours per week of actually prospecting for new business opportunities.
Not only is your sales team taking time off, but so are your prospects. Getting them to pick up your phone call or return your email is always a challenge, but when they are not in the office it becomes even more challenging. To many organizations, this translates into barren January sales pipelines and their hopes of getting a quick start on their 2018 revenue growth objectives melts away as quickly as the marshmallow in their hot cocoa.
An inbound marketing strategy supported by HubSpot marketing automation may be the answer to generating leads when your sales team isn't. Below are four ways inbound marketing and HubSpot can help.
1. Online content doesn't rest.
The content you publish as part of your inbound marketing — blogs, eBooks, case studies, whitepapers, etc. — is available 24 x 7 x 365. It doesn't take vacations and is always available to educate and inform your prospects. Your online content should position your business as a thought leader, subject matter expert and trusted advisor. Start to build trust with your prospects on their terms and in their timeframe. Just because they don't answer your calls or reply to your emails doesn't mean they don't have an interest in your solution. They still have business problems they're trying to solve and their minds don't stop working just because they're not in the office. Many executives will search for answers online between bites of pumpkin pie or during commercial breaks of the big game. What will they find when they search Google or browse their social media? Will they find information about how your company is solving business problems or will they find your competitors content?
2. Social media expands your reach and grows your audience.
When you peruse your social media do ever notice that there are always a few people/companies that consistently pop up in your news feed with compelling and relevant content? How do they do that? It appears that they spend their days posting social media updates. How do they find time to do this? How do they get anything else accomplished? The secret to their social media proficiency is a marketing automation tool like HubSpot.
The HubSpot publishing tool helps manage multiple social media accounts within one application. It makes it easy to write and schedule posts in all your social media accounts with just a few clicks. Since the application is integrated with your marketing database, you can easily deliver custom interactions with prospects, leads and customers that leverage links to blog posts, landing pages, and images — even when you're not working.
3. Lead scoring to filter and identify high priority leads without human intervention.
Inbound marketing can help generate a lot of leads. But all leads aren't created equal. Some are low-level decision influencers of companies of questionable fit and others are executive decision-makers of your target accounts. How do you easily separate the good from the bad without spending hours reviewing each lead? The lead scoring feature of HubSpot allows you to assign specific point values to various attributes of each lead. Various titles, companies, industries and even digital behavior can warrant different point assignments. The higher the point total, the better the lead.
4. Automated lead nurture workflows.
The HubSpot marketing tool allows marketers to automate the early interactions with a prospect. Sophisticated email communication workflows can be built that are triggered by various digital behaviors of your prospects. This enables you to communicate personalized and relevant sales interactions without direct human intervention.
Automation and inbound marketing can make your company available to your prospects 24 x 7 x 365 — even during the holidays.