55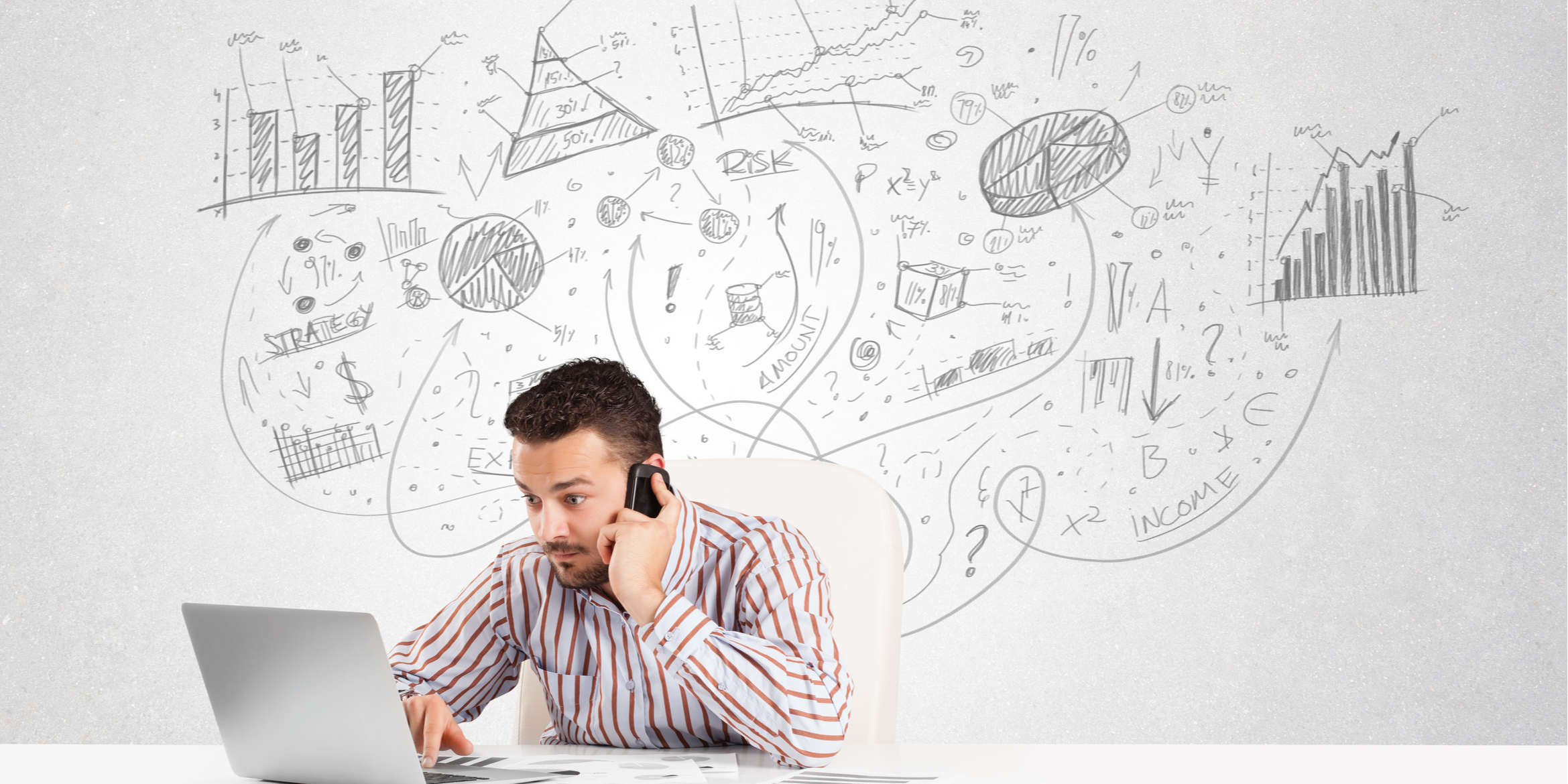 Brands who prioritize blogging efforts are 13x more likely to see positive ROI, and 55% of brands say blog content creation is their top inbound marketing priority, according to Hubspot data.
However, having a blog on your website doesn't guarantee ROI. Too often we see businesses and brands start without a blog strategy. They're full of energy and they start producing numerous blog posts filled with fresh ideas. The first 45 days are exciting as the content is flowing but between day 45 and 60, page views start to taper, and even though the numbers look good, visitors aren't turning into customers.
The Hype Behind Blogging
When you started a blog, you bought into the hype. All the experts were telling you that a blog would:
Extend your brand
Position you as a thought leader and subject matter expert
Help you educate your prospects
Generate qualified leads
And accelerate the sales process
That's what you were looking for, but without a blog strategy, it's likely those results never materialized.
The hype you bought into wasn't hype at all. It was true then, and it's still true today. There are countless companies that are continuing to actively blog. They continue because their blogs perform and are producing a meaningful and measurable impact to their businesses—increased web traffic and lead conversions, consistently robust sales pipelines, and growing top-line revenue.
If your past efforts didn't produce these benefits, then quite simply, you probably weren't doing it right.
6 Reasons Blog Strategies Fail
1. No Blog Strategy at All
A blog strategy is more than just the desire to blog and a list of potential topics. You need a clear understanding of who your audience is and how you can best engage them with content. A sound strategy should lead to a master content calendar that will serve as your execution roadmap. The content calendar should include items like:
Content writing
Editing deadlines
Publishing deadlines
Campaign launch dates for email promotion
Free social media
Paid ads
2. Content Isn't Relevant
Many bloggers seem to lose sight of who their audience is and who they're writing for. To stay relevant, you need to have a clear understanding of your buyer personas—your ideal customer. Remember, your content should follow the 80/20 cocktail party rule. This means you should talk about what other people care about 80% of the time and talk about yourself just 20% of the time.
Too many blogs have this reversed. Their blogs are full of "fluff" articles about community service projects and industry awards. Write about things your prospects care about, such as:
Your perspective on the current events of their industry
The problems and challenges they and other similar companies face
Potential solutions to those challenges
They want to learn something new. Before you begin to write, imagine your prospect is sitting in front of you and says, "Tell me something I don't already know." Share your expertise. Don't be afraid to give away a "taste" of your "special sauce"—that unique point of view that makes you and your company special.
3. Lack of Content Contributors
Even with a great blog strategy and content calendar, it's best if you can spread the writing responsibility around. No one person should carry all the weight. Every person on your team has unique insights that only they can bring to the table. Why wouldn't an organization want to highlight and promote all of its unique subject matter expertise?
You don't have to be a polished writer to contribute! LeadG2's content specialists are experts at pulling ideas from the "non-writer's" brain, creating an outline they approve, and then letting a skilled writer add the finishing touches. It doesn't have to be a painful process. We've witnessed some of the best blog articles start with just a few notes scribbled on a cocktail napkin.
4. Articles Dead-End to Nowhere
Too many blogs lead nowhere. They may be a "good read" for your prospect, but they don't provide a reason for them to stick around. They read your article and then bounce to another website.
Provide a path for prospects to continue to explore the topic that drew their attention. Take your prospect by the digital hand and escort them to various other resources and topics they may find helpful. Keep them on your website as long as possible. More importantly, build in lead capture functionality so you know who is consuming your content. This is done by creating offers for premium content like eBooks, webinars, whitepapers, etc. Then strategically place CTA (call-to-action) buttons and corresponding landing pages and lead capture forms on your website and blog.
5. Leads Aren't Nurtured
Managing the long-term nurturing of leads with a manual process will eventually result in leads and/or activities that fall through the cracks. Nurturing top-of-the-funnel leads with disciplined execution requires automation. Tools like HubSpot will enable your team to do more with less and rest assured that every lead gets the attention it deserves.
6. Sales Team Isn't Utilizing Resources
Blogs aren't just for branding and lead generation. Blog articles can be great tools to assist in and accelerate the sales process. Your articles are a great resources for answering your prospects most common questions.
Unfortunately, many blogs seem to exist in a vacuum. Salespeople often don't know these awesome resources exist. And if they do, they don't know how to use them. Many companies build sales playbooks that outline specific steps that sales people can and should take in various sales scenarios. These steps often include email templates or social media posts that include links to specific blog articles and/or premium content CTAs.
What message does a blog that hasn't been updated in nine months convey to your prospects? A prospect may wonder if you're still a valid resource to consider or even if you're still in business.