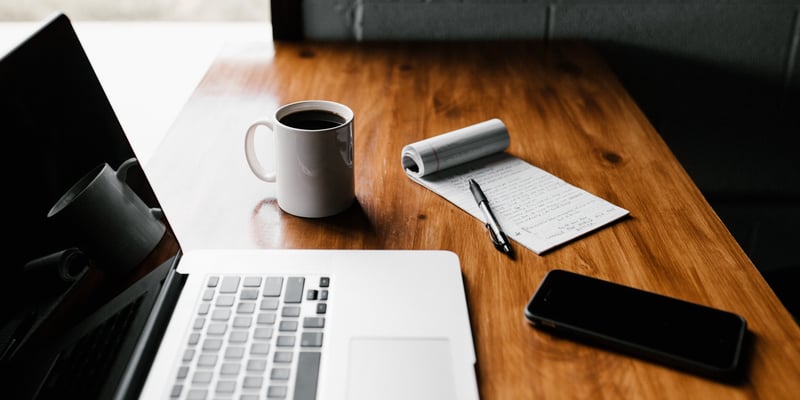 Is a blog a marketing tool or a sales tactic? The answer is yes. A blog that's a forum for educational content that resonates with your target personas is both. Blogging has long been identified as a productive marketing tool. Blogging supports marketing's objectives when its' content attracts new visitors to your website and helps convert those visitors to leads. However, if that's the only function of your blog, then you're missing out.
When positioned appropriately, your blog content can also serve as a great sales tactic. It supports sales' objectives when your prospects and customers view it has a resource to stay informed. Further, your sales team can use blog content to help educate and nurture their prospects. Many successful salespeople have learned how to embed blog content into their sales communications throughout the sales process. The content can be very effective at reinforcing a concept introduced on a sales call or overcoming an objection. Sending published articles to prospects at various stages of the sales process can help maintain momentum and accelerate deals through the funnel.
Traditionally the marketing team has owned the responsibility of keeping the blog current. However, many organizations struggle. It can be challenging to consistently produce quality content week after week. Sometimes it feels like the creative juices dry up or there's just not enough time in the day. Let's face it, we're all carrying heavy workloads and often writing the next blog post falls to the bottom of the to-do list. Many organizations are ignoring a valuable blog content resource – their sales team. Since the blog can be such a valuable sales resource, doesn't it make sense that salespeople should share the publishing responsibility. Below are four reasons a salesperson should want to contribute content to the blog.
They want to be positioned as a thought leader.
In today's competitive marketplace our prospects don't want to be sold to. Our prospects aren't looking to buy. They're looking to solve. Prospects are seeking solutions that solve their problems and they know they typically find solutions by speaking with subject matter experts. Your sales team should be positioning themselves as subject matter experts, thought leaders and trusted advisors. Sharing their expertise via published articles on your company blog is a great way to accomplish this.
They know what prospects want to read.
The best blog content is educational and helpful. It answers common questions and objections. Your prospects don't necessarily want to schedule a sales call or meeting, but it doesn't mean they don't have questions. We're living in the age of Google. Everyone expects to find answers at their fingertips. Make it easy for them. Your salespeople know the objections they're hearing and the questions that are being asked. You can bet that if one prospect has a question, there are probably hundreds more that are thinking the same thing. Beat them to the punch. Anticipate their questions; write out your response and publish it on your blog.
They are motivated to share.
Every blog article is another piece of sales collateral. It's another tool a salesperson can leverage to facilitate the sales process. I've never met a salesperson that wants fewer sales resources and tools.
The key to successful blogging is disciplined messaging and consistent publishing. There's not a magic formula for how frequently new articles should be posted. However, if your objective is to become a resource that your prospects and clients can come back to time and time again, then you should be disciplined in posting quality content on a regular basis. Since blogging has proven to be both an effective marketing tool and sales tactic, share the writing responsibility. Don't be afraid to tap into the sales team for their ideas and insights. They may not have said so, but they may actually want to contribute.