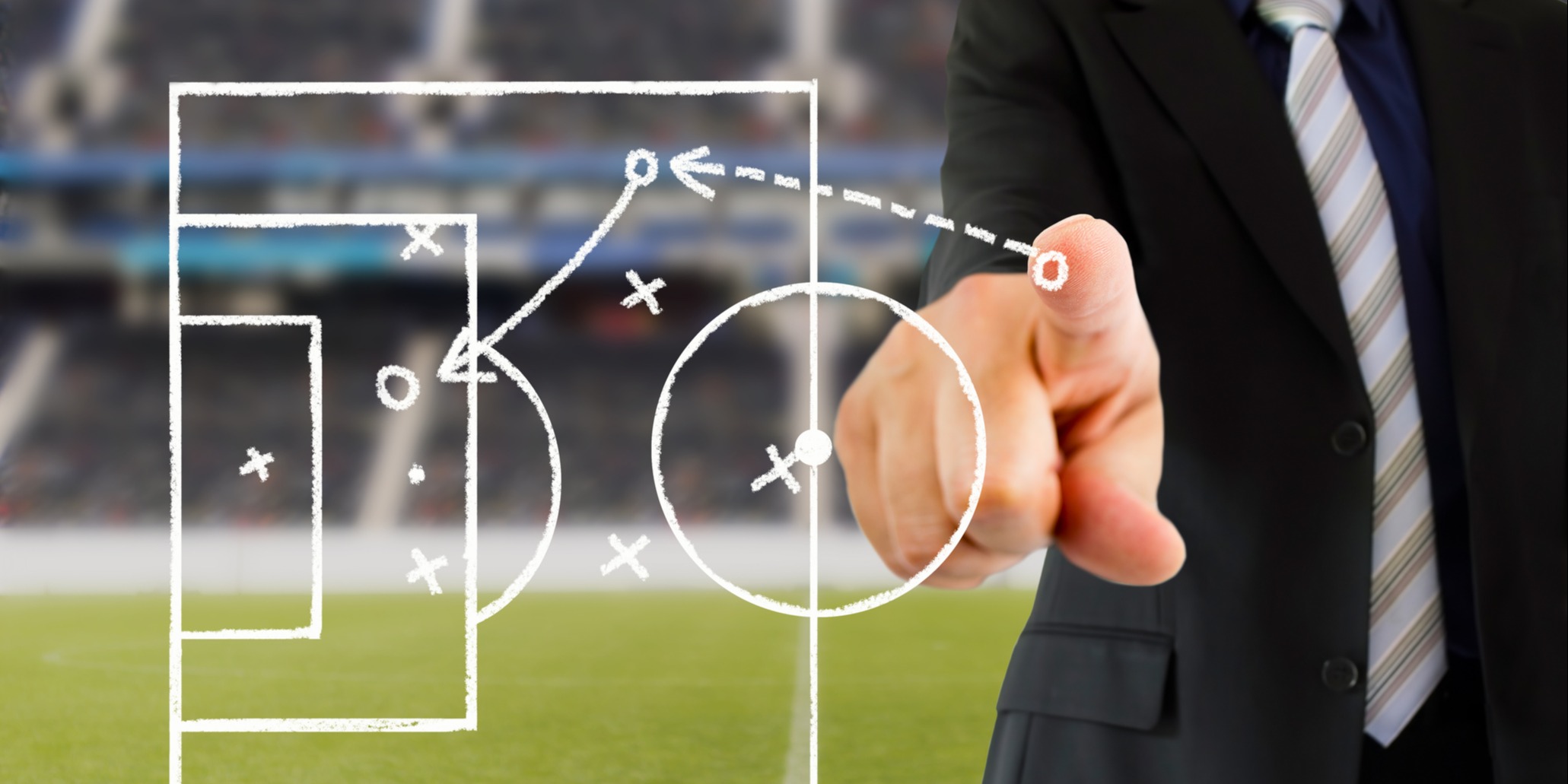 When you're managing a busy sales team, the last thing you want is another time-consuming task.
But what if you had the secret to increasing new business revenue and overall conversion rates?
What if you had access to not only the guide that could turn your team into a sales powerhouse but also a reusable framework that could be replicated for the same scenarios over and over again?
From training a new salesperson to providing a seasoned seller with new material, a Sales Playbook is useful across all kinds of key situations.
A Sales Playbook Produces Results
Generally speaking, a Sales Playbook puts the right strategy and resources at the fingertips of salespeople, so that they can take the right steps, at the right time, with the right people.
HubSpot reported that salespeople spend just a third of their day actually talking to prospects. The other time is spent writing emails (21%), entering data (17%), and prospecting or researching leads (17%).
Salespeople are wasting time in the sales process by:
Waiting on a sales manager's advice or approval

Trying to find appropriate resources

Creating or customizing resources

Trying to decide the best step or the next step for each unique scenario they encounter
This leads to longer sales cycles, inconsistency, generic approaches, and lower close rates.
A Sales Playbook produces results. It helps your salespeople work smarter and faster so they can ultimately turn more prospects into customers. This is the secret to increasing new business revenue and overall conversion rates.
What's Included in a Sales Playbook?
Ultimately, each business is different and therefore the needs of your Sales Playbook will differ. Things like your sales cycle and sales process, industry factors, unique types of buyers you have, and how experienced your sellers are all impact what goes into your Sales Playbook.
However, every Sales Playbook contains common elements that align salespeople's activities with your buyer's journeys. These strategies make it quick and easy for salespeople to know what to do with a prospect and when to do it, saving them time and improving results. Here are a few frequent sections included in sales playbooks created at LeadG2:
Objections and talk tracks

Buyer personas and customized buyer's journey

Value proposition

Lead definitions

Competitive analysis

Sales KPIs and leading indicators

Custom Sales Plays for a variety of scenarios
Key Component of a Sales Playbook = Sales Play
Sales Plays are the "step-by-step plays" that guide salespeople through the exact recommended steps they should take in different sales scenarios. Every play should offer specific information on when to use the play, what persona it should target, and the strategy behind it.
When we build a Sales Playbook for our clients, we customize it to fit their unique needs, prospects, sales strategy, and target buyer's journey. Typically, most organizations need somewhere between 10 and 50 Sales Plays depending on how in-depth they want to go into the unique situations that salespeople face, as well if they have different industries or personas they want to focus on. Some examples of Sales Plays include:
How to follow-up with a top of the funnel (TOFU) inbound lead

How to approach a cold prospect that fits your ideal business profile

What steps to take and questions to ask in order to conduct a thorough needs analysis

What to do/say when you hear certain objections

How to follow-up with leads that have stopped responding after presenting a proposal

How to follow-up after the first appointment

How to up-sell existing clients

How to ask for a referral
Each Sales Plays should include the recommended steps, time frame, and any related content or resources to go with those steps, such as:
Email templates

Call scripts

Links to articles

Guides

One-sheets

Videos
While building these different Sales Plays, businesses also have the opportunity to identify other gaps for improvement – whether it's generating more leads or improving your sales strategy, or both!
Tips for Building a Successful Sales Playbook
If you've read, or even skimmed through this blog, you know what to expect from a Sales Playbook: increased productivity and a smarter and faster sales team.
Building out a Sales Playbook is no easy task, and it's ever-evolving. As you modify your processes and your buyers' personas change, the inside of your Sales Playbook will alter.
However, these simple tips will help you begin building a Sales Playbook today that will drive more revenue and results.
Start small and build from there. Figure out your unique who, what, and when.

Ensure adoption with consistent and regular training. Involve your salespeople!

Outline steps fill in strategy, tactics, and resources. Keep analyzing and optimizing.

Utilize technology to your advantage. Create all the content you need.

If you're not sales savvy or are too time-starved, utilize experts!
When complete, your Sales Playbook becomes your ultimate sales methodology document that provides tactical instructions and enables your sales team to be successful.
When you arm your team with the tools to thrive, the results you seek are far more likely to follow. Want to coach your team to success? Download a sample play from our custom-built Sales Playbook.
*Editor's Note: This blog has been updated from its original publishing date.