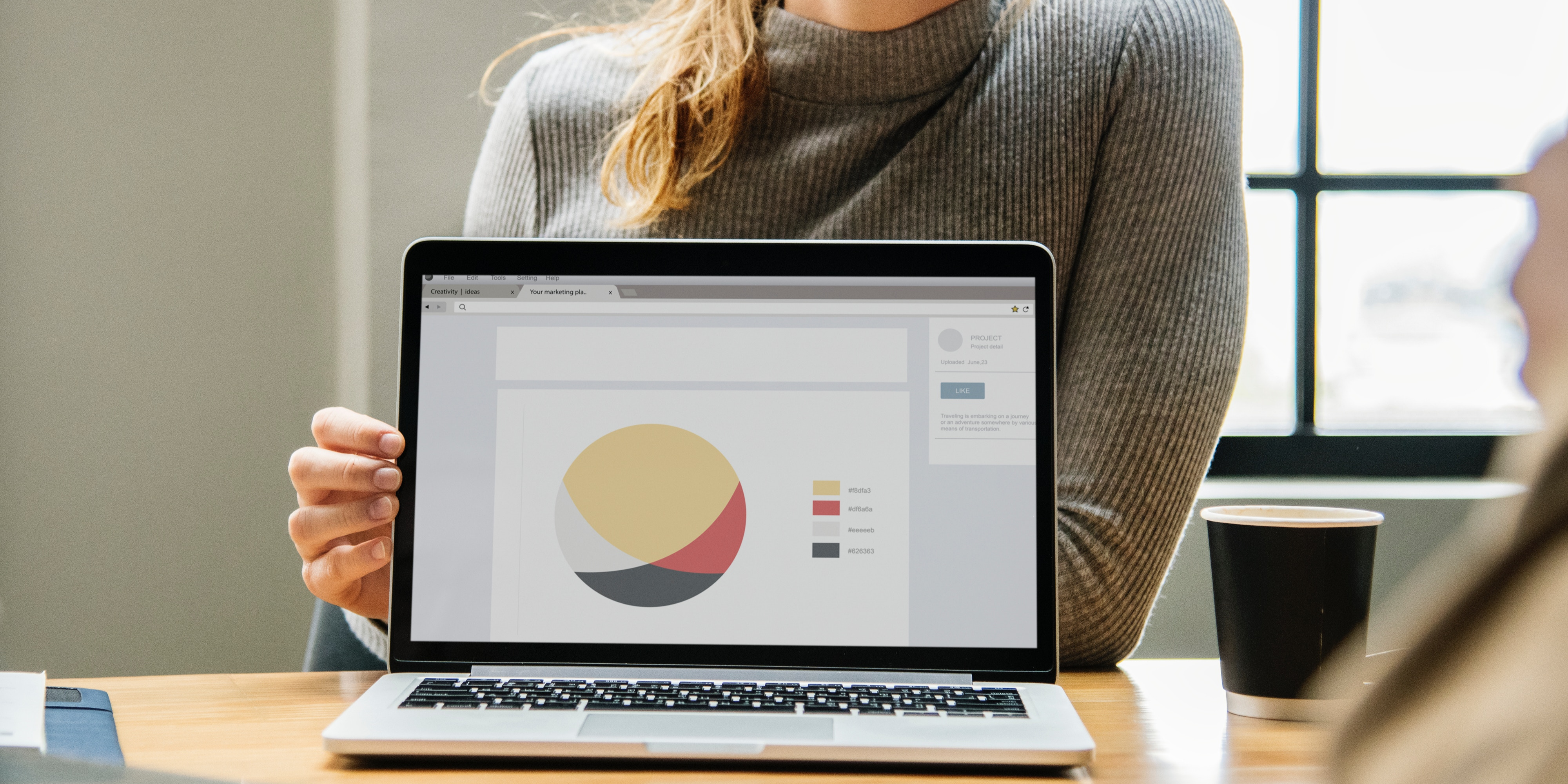 I'm starting today's blog post off with a few stats:
Okay, great. Let's all give LinkedIn a big pat on the back. Those are some intense and super interesting stats to a person in the B2B marketing and sales industries... or they should be. If you aren't interested in capitalizing on these stats, you can stop reading. If you are interested in a 'hack' to help you capitalize and capture some of this focused attention from LinkedIn, keep reading.
Generate More Traffic Without Spending More Money
One resource that many B2B companies have that is very underutilized is their employees. Yes, YOUR employees! Let's say the average professional has between 500-1000 contacts on LinkedIn, the potential reach you're missing out on is exponential if your employees aren't sharing your content! And if we take that number a step further to other social channels such as Twitter, Facebook, and more, you could be reaching a MASSIVE amount of more people and prospects and driving them to your site. For today's blog I'm solely focusing on LinkedIn, but these tips can be used with other social channels as well.
So the hack to driving more traffic? Engaging your employees and equipping them with great content to share with their connections.
Thought leadership is an effective tactic for inbound marketing and lead generation for B2B companies. If your employees aren't contributing to your blog, you're missing out on even more potential for great content -- but that's another blog you can read here.
I want to focus on one thing you can do to utilize your employees, thought leadership, and LinkedIn to drive more traffic to your site.
If you're currently publishing blogs and creating content, your employees can be key players in the distribution plan and getting your content in front of new eyes. Depending on the role of the employee, thought leadership could be vital to their success (i.e., salespeople), so if an employee is engaged and enthusiastic about what you're creating and sharing, this should be a no-brainer. The problem is often, employees don't know where to start, what to share, or even how to share it!
Here are a few things to involve your employees in your content distribution plan without spending more money or asking them to do anything that adds a lot of time or additional tasks to their to-do list:
1. Create content that enables them to be better, sell better, and lead better.
Content that relates to their job, shows what they're passionate about and why they love their job/company, enables them to teach and lead others to success, or equips them to engage with prospects in the sales process is content they probably want to share anyways. If you're creating content that does these things, automatically, they should want to share it because of the benefit to their role and success. Also, having employees involved in content creation to establish thought leadership will be content they want to share with their connections - they wrote it!
2. Teach them how to share content effectively.
Just because someone is great at what they do does NOT mean they understand LinkedIn, all the social algorithms, or even HOW to start a post. With a few minutes or a simple email, list the steps on HOW to share content and best practices for LinkedIn sharing or other social channel sharing. Really, the 'why' and in-depth explanations aren't needed. If they want to share it, they will if they know how. Make sure that's not what's holding them back!
3. Make it easy and quick for them to engage and share.
One thing I write into campaign plans is employee advocacy of our content. Luckily we have a wonderful company culture with engaged employees that WANT to share what we are doing because they believe in what we do. I know that's not always the case, but it's never too late to start building that. Here are a few ways to equip employees to engage and share content on LinkedIn and drive more visitors to your site:
Write Sample Posts: For our large marketing efforts, if there is a big message, the start of a new campaign, or a new video, I will send a company-wide email with sample text they can use and include links or images they can share. This allows them to easily copy and paste, or simply rewrite to their own words, while still communicating a unified and branded message. Why does this work? They don't have to think about it. Literally, copy and paste, and voila! Easy, simple, not time-consuming.

TIP: Don't do this for every marketing and sales effort. Use this for big campaigns, major messaging, or large initiatives.


Send Exact Links: If there's a video the company has posted, or a post that we really want to increase engagement, send a link directly to the post with specific details on what you're requesting. New video? Comment and share. Whatever our company goal is with that content, just ask them to help.

TIP: Create a tracking URL to see where the traffic comes from and watch how much traffic comes from the employee-shared URL vs. others. Interesting stuff if you like to geek out on analytics.


Set Up Social Sharing: For company leaders or thought leaders within the company, there are tools that will auto-publish social posts when blogs publish. As a Hubspot partner, we take full advantage of this tool within the Hubspot Marketing platform, and we've set up our company leader's accounts to share the company blogs to their personal accounts.

TIP: Work this into your leadership's personal branding and thought leadership initiatives. This is both beneficial to your company's content and establishing your leader's thought leadership and personal branding. And once it's set up, they don't even have to think about it. Every leader will like that.
Please note that all of these things are voluntary. Notice that we always ask, NEVER require. As I mentioned in a previous paragraph, we have a wonderful culture of engaged employees that believe in the services and products we offer. They want to share what we're doing. They want to help. Sometimes, you just have to make it easy for them.
You may be asking, 'How do you know this works?' Good question. Because we do it and I study the analytics. For campaigns, I write posts and note on the calendar when I will send out company-wide emails that correlate with campaign messaging. I create URL's that I send to employees and I see the traffic that comes into our website because many of their connections on LinkedIn might not follow our page, but they do have the personal connection with our team. I look at top-performing posts in our Hubspot analytics dashboard, and many of those are the posts that were set up to auto-publish from a managing partner and not necessarily our company pages.
Asking your employees to jump on your campaign train and boost the speed and reach of your efforts is free and easy with some simple planning. Will every team member do it? No. But some will and that's all that matters, because those employees have relationships and are trusted by their personal connections and works in ways similar to 'word of mouth' recommendations would.
A quick story to send you on your way to more website visits...
Recently, we signed on a new client, and the initial reach out about our services came from these efforts mentioned above. This prospect had an established relationship with a managing partner from a previous role he held in the industry years ago. They stayed connected through the years, later connecting on LinkedIn. The prospect saw a blog post the managing partner had written and shared, and messaged him on LinkedIn wanting to know more about the topic behind the post, and how our company could help solve his problems. Fast forward to today, and they are a client all because of a LinkedIn post that drove him to our website.
Don't miss out on potential leads and quality conversions because you aren't equipping and enabling your employees to share your content. Based on the stats shared at the beginning, professionals are active on LinkedIn, and it's a significant space for B2B lead generation. Use these tips to utilize your best resource - your employees - and start driving more traffic to your site with the relationships and connections they've established in the industry.