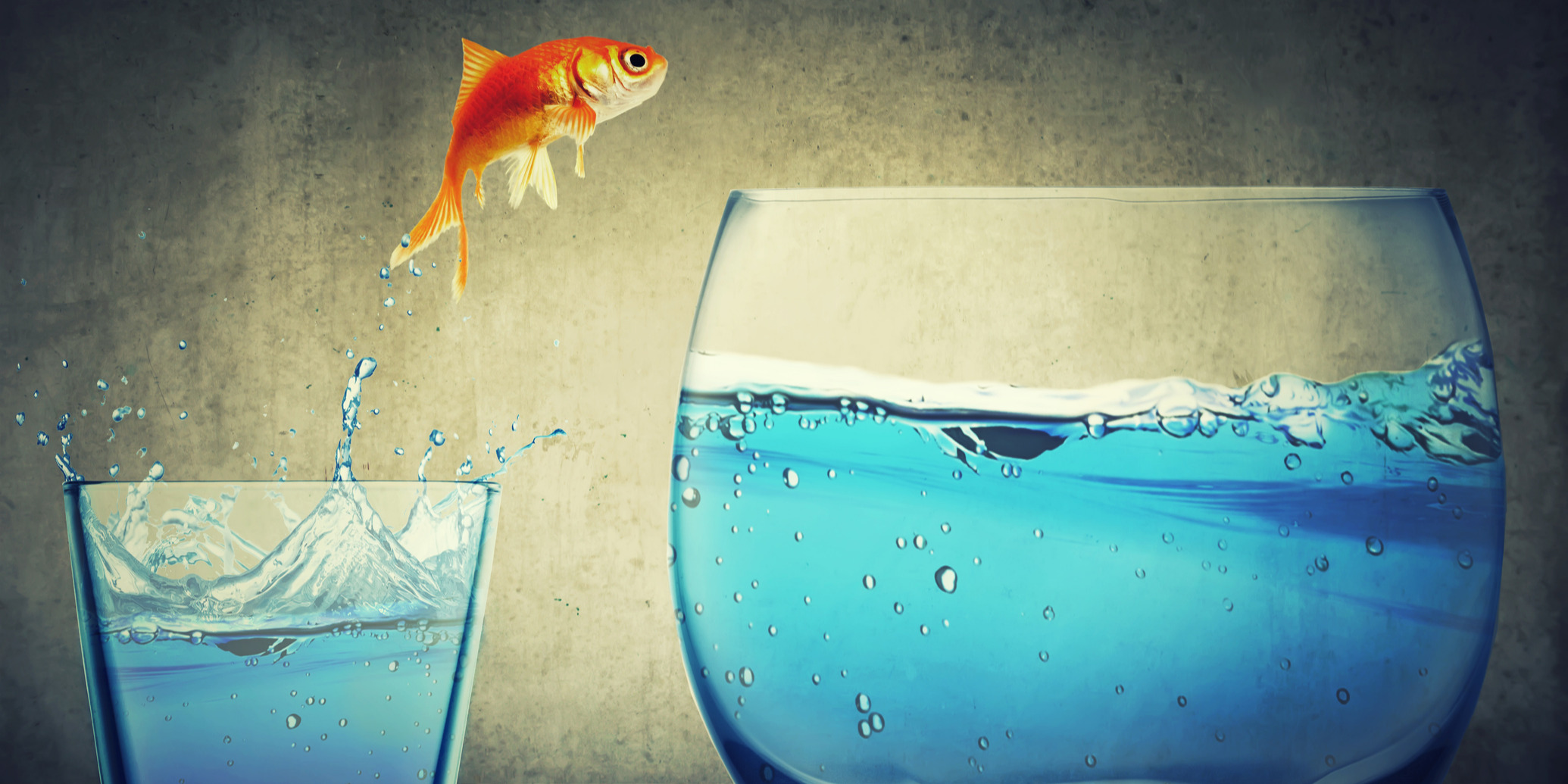 Inbound marketing is one of the most effective methods your team can use to attract new customers and establish your brand as reliable and trustworthy. It's less disruptive than traditional outbound marketing and sales and is more successful because it allows prospects to come to you when they're ready.
In turn, inbound marketing also allows your sales team to sell faster and smarter than they have before. When you pair elements of your classic outbound strategy with the customer-focused intuition of inbound, it's one of the greatest assets your business can have as it grows. After all, it is possible to combine the two strategies depending on what works best for your organization.
However, change is difficult. Even more, implementing inbound requires not only a shift in your sales process, but also in your team's mentality. If your sales and marketing departments are used to the traditional outbound method, they may be hesitant to try the new methods. Some might even resist them. Anyone can learn how to switch from outbound to inbound marketing though, if you offer them a holistic way of making the transition.
How to Shift the Mindsets of Sales Teams from Outbound to Inbound
The biggest step to transitioning from outbound to inbound is making sure everyone is prepared, including both the sales team and yourself. After all, the mentality required for outbound is completely different from that of inbound.
While both methods of marketing require a high level of awareness for the client, the subject of that awareness varies between the two methodologies.
With all facets of the outbound process, you and your team must prepare yourselves for the fact that you're about to disrupt your lead's day. Whether it's in the form of cold calling or promoting with generalized Facebook ads, you don't know how open they'll be to receiving a sales pitch from you right off the bat. Chances are, they won't be.
That's partly why the inbound methodology works so well. It helps your customers tune out the noise from traditional cold calls so they can find all the information they need from you. Subsequently, in their eyes, it turns your sales team from the stereotypical hawkish salesperson to an expert on your product to whom they can come with questions.
Best Ways to Support the Outbound to Inbound Transition
The easiest way to prepare your team for this is to make sure your expectations for your team are clear. Some of the ways you might want to do this include:
Setting up appointments with your team members to train them all one-on-one.

Defining each individual's role in the process—the roles might change within the context of inbound, but everyone should know where they fit into the process.

Teach your team how to spot quality sales-qualified leads and close on them.
There's one way you don't want to do it, too:
Don't hide behind your office door.
As their leader in this transition to inbound, your role is to be a reliable resource for them and teach them how to become resources themselves. After all, much of the inbound marketing methodology centers around acting as a guide and advisor to your leads. Not only does this position your lead to make an informed purchasing decision when they're ready, but it also establishes rapport and trust with them.
Remember: Changing your team's mentality requires time, patience and reassurance for your team. Having an open-door policy during the transition and making sure your team knows they can rely on you to learn the ropes is the easiest way to keep their minds open without having to start from scratch.
Inbound Marketing Resources and Tools
Getting your team to incorporate inbound into the sales process without providing them with the necessary resources is just asking for an uphill battle.
Trying to switch your team over to inbound without a holistic set of resources is asking for trouble. At best, it could take even longer for them to learn the ropes. At worst, you could experience turnover of biblical proportions away from your sales department. Both outcomes are possible.
The easiest way to prepare them for that transition is with the right resources. LeadG2 has a wealth of information that your team can fold seamlessly into their inbound marketing and sales strategies. Since everyone learns in different ways, there are even multiple videos, blogs, checklists, and eBooks your salespeople and marketing team can use.
Depending on how ready your business is to shift to inbound marketing, you may also need to bring some of these resources to your executive team. With case studies to support your point, it'll be much easier to show your C-suite and sales executives that inbound marketing can do more to drive profits for your business.
metrics to MEasure When Transitioning from Outbound to Inbound Marketing
Like with any other marketing and sales strategy, you must measure your metrics and results when you implement inbound marketing. You should also consider these in metrics in relation to your company's SMART goals—goals that are Specific, Measurable, Achievable, Relevant, and Time bound.
As great as it would be to triple your overall sales by next week, that's almost never how it works with any marketing strategy. Bear that in mind when establishing the metrics you'll follow going forward.
When establishing these metrics, a few questions you might want to ask yourself about your organization include:
What are your goals for this year?

What is your current number of new customer acquisitions?

What are some realistic and ideal goals for your number of new customer acquisitions?

Do your salespeople participate in a quarterly business review?
Some organizations might follow various metrics depending on their needs and objectives, but almost all of them track at least six core metrics to a certain extent. Be mindful of these as you develop your inbound marketing implementation plan and strategies for the months and years beyond.
Ultimately, you may still end up incorporating outbound elements into your marketing and sales strategy. Nevertheless, transitioning your sales team from outbound to inbound tactics is well worth the investment and will set you up for greater visibility and brand reputation in a world where your customers control more of the buyer's journey than ever before.
Want to know how inbound marketing can help your organization stand out? Use our inbound marketing revenue calculator to see for yourself.