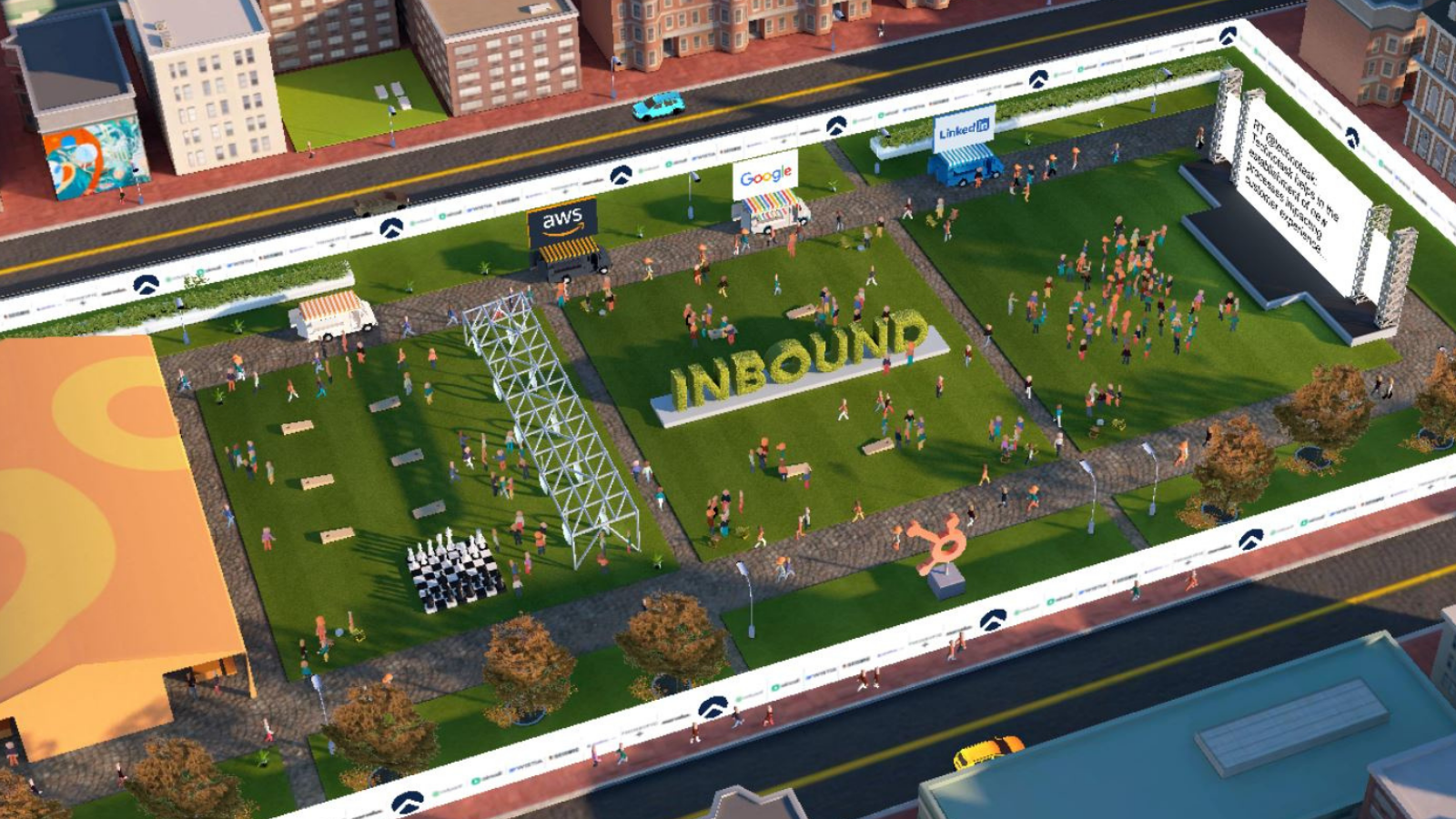 INBOUND.
The veterans on our team still reminisce over times when it was just a small conference of a few hundred marketers. Now, it's transformed into one of the most anticipated mega events with over 69,000 attendees.
Even as a virtual event, HubSpot has managed to pack the three-day conference with inspiring keynote speakers such as Global Media Leader Oprah Winfrey, engaging breakout sessions, new product releases, and plenty of networking opportunities.
With access to a variety of live and pre-recoded options, here are some of the sessions that the LeadG2 team is excited about and more on what you can expect at INBOUND 2021.
INBOUND 2021 Information
Dates: Tuesday, October 12th - Thursday, October 14th, 2021
Big-name speakers:
Hasan Minhaj, Host and Creator of Patriot Act on Netflix

Sarah Paiji Yoo, Co-Founder of Blueland

Judith Heumann, American Disabilities Rights Activist

Tristan Walker, Founder and CEO of Walker & Co. Brands

Tim Stokely, Founder of @onlyfans

Mike K. Tatum, Demand Generation Manager from Survey Monkey

And INBOUND's biggest spotlight speaker ever: Oprah Winfrey!
INBOUND is best for: Marketing teams, sales teams, customer success teams, HubSpot software users, business inspiration
INBOUND 2021: We're Ready!
Although most of our team agrees that we would prefer to attend INBOUND in-person, we all enjoy the virtual experience for a variety of reasons.
While this year will still look a bit different to most of our team, we're still all-in on the experience. Here's what others have to say about why they're so excited to attend INBOUND 2021:
I'm excited for the sales track and can't wait to hear Tristan Walker, CEO of Walker & Company Brands and Founder, CODE 2040. I do wish it was not virtual; however, the biggest plus is that we don't lose selling time traveling!

- Elissa Nauful, Director of Sales
I am looking forward to diving into virtual INBOUND 2021! I really enjoyed the quantity of sessions available last year and have several I am specifically looking forward to this year. It is always fun and educational to hear Brian Halligan speak. I also always learn from the specific "case study" sessions. It is fun to see exactly how some practical applications brought results to a company and then think about what I can take away to apply to my clients!

- Maryanne McWhirter, Senior Inbound Marketing & Sales Consultant
I'm interested in learning more about email, content, and SEO trends and best practices. These areas are constantly evolving, and I want to stay on top of my game!

- Audrey Johnson, Content Strategist
I hope to educate myself more in the current SEO and marketing best practices based on current trends. The marketing world is always changing – so having experts speak to current/updated best practices allows me to update my knowledge and recommendations for my clients to get the most out of our efforts.

- Emily Hartzell, Senior Inbound Marketing & Sales Consultant
INBOUND 2021 Sessions on Our Must-Attend List
You're Getting Warmer… Using Content in the Sales Process Like a Pro!

Lessons Learned on the rod to Success

Email Myths Busted! What's REALLY Working Now!

Keep Inbound Leads Engaged with a Continuous Cycle of Lead Nurturing Workflows

Debate: What's More Important & WHY – Email Subject Line v. Email Content

Building Brand Credibility & Visibility Through Link Building

Linked Organic v. LinkedIn Ads

Creativity Thrives in Constraint: How Successful Brands Create Video Content

Purpose-Driven SEO: A Modern SEO Strategy That Any Brand Can Deploy in 2022

Debate: Where to Start - Content Creation for SEO First or For Sales?
You're Getting Warmer… Using Content in the Sales Process Like a Pro!
One of our most anticipated sessions during INBOUND is "You're Getting Warmer… Using Content in the Sales Process Like a Prod by Dani Buckley, VP/General Manager at LeadG2. Taking place on Wednesday, October 13 at 4:45 EST, attendees of this session will learn the most effective tactics for warming up prospects and leads through the use of different content in the sales process.
She'll cover how and when to use video, articles, premium content, and more - with real life scenarios that you can immediately apply to your own sales process.
Additional Resources:
See You at INBOUND 2021
As you can see, we're ready to take this virtual conference head-on.
Our favorite part is coming together after and sharing what we've learned and how we're going to use this new information to better serve our clients. Stay tuned for more content post-INBOUND as we digest new trends, research, and best practices and share them with you here on our blog.
If you're going to INBOUND 2021 — be sure to connect with us on Twitter, Facebook, and Instagram!