When we think about traditional marketing methods, we typically think about outbound marketing… buying radio and TV ads, running print ads, buying email lists, cold-calling, advertising on billboards, or sponsoring a booth at a tradeshow. We are pushing our marketing message OUT to a given audience hoping for a response, a lead, and new business. Of course, there is still a huge need for outbound marketing and inbound isn't meant to replace this form of advertising… but instead is meant to enhance and supplement it.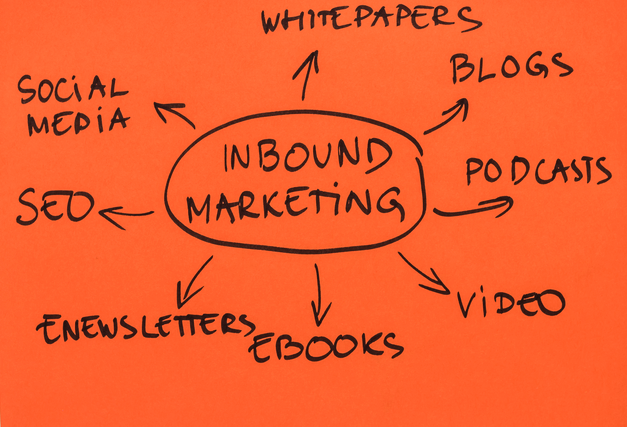 Inbound marketing focuses on creating quality content that pulls people IN to your business and brand. They are already searching for answers online, researching your industry, checking out your competitors, and trying to decide if they really need your service or product. So, the goal is to have content that speaks to all of these scenarios and stages of the buying process in order to capture these interested prospects where they naturally are online.
By aligning the content you publish with your customer's interests, you naturally attract inbound traffic that you can then convert, close, and delight over time.