More than half of marketing experts across the world say that videos yield the highest ROI compared to other types of content. Far too often, businesses and sales teams miss opportunities because they avoid video marketing.
Whether it's because they don't know how to get started or they simply avoid using video as a marketing tactic; statistics don't lie. Video is often cited as a tool that helps drive marketing and sales performance:
We often wear a lot of hats, juggle a lot of duties, and report to a lot of people. It can be challenging to gracefully and successfully achieve everything you want to (and need to) while also adopting a new marketing or sales tactic. I network with a lot of marketing, sales, and public relations professionals, and these are the most popular reasons people share that they avoid getting started with video, and ways to overcome these excuses to achieve results with video in marketing and sales strategies.
Reasons We Avoid Video
Video can be scary.

Video can be overwhelming.

Video can be time-consuming.

Video can be expensive.
Do you find yourself using one of these excuses above to avoid using video? Is one (or all) of these an excuse that's come out of your mouth as to why you haven't even yet dipped your toes into the world of video? Below are ways to overcome these excuses and implement video into your marketing and sales efforts.
1. Video Can Be Scary
Yes, it can. But, why? Is it because it's "the unknown" and you've never tried before? Is it because YOU will have to be on the other side of the camera and you don't like seeing yourself on video? Or is it because you just don't know where to start?
To overcome the fear of video, do the following: make a video.
Easy, right!? Seriously, you can't start 'doing' video until you just get started. Here you go.
Pull out your cell phone (or open your laptop).

Open the camera app (or program).

Point the camera at your face.

Press the 'record' button (yes, this is a thing... people often forget this step).

Introduce yourself. Your name, your role, your company, why you enjoy your job, your hobbies, and what you're eating for lunch, something you've learned recently. (Haha... these are just a few things to get you started.)

Press the 'stop' button.

Voila! You just made your first video!
Not too bad, right? To really jump out on a limb, share it on LinkedIn and tag us! I'd love to see it and get to know you.
2. Video Can Be Overwhelming
Again, I'm not going to argue this point. But with some simple planning, it doesn't have to be. When starting to implement video into your marketing or sales strategy, answer these questions to simplify the process.
WHO: Who will be in the video and who will record/produce the video?

This could be you setting up your phone on a phone tripod and recording yourself for a video you send to a prospect, or this could be setting up interviews with your CEO and staff and hiring a company that specializes in video to create a company culture video.

WHAT: What story does this video tell and what marketing effort does it support? What purpose does this serve?

This is SO important. If you can't answer these questions, don't start anything. You must know what purpose your video will serve before getting started. Is it a personalized video you're sending to a prospect in the sales process? Is it a company video that shares your culture? Is it a promotional video for a marketing campaign?

WHEN: When will you create this video? When will the video be used in your marketing or sales plan?

Creating a schedule for the creation of the video will keep you and your team on track, and knowing when to implement it in your plan will help clarify of how it should be produced to speak to that part of your target audience's buyer's journey.

WHERE: Where will the video be created? Where will it be filmed? Where will you distribute this video (social media, website, etc.)?

We've got two things to focus on here: where it will be created and where it will be distributed. The creation is important to quality and the story, and the distribution channels will help you (or the editing team) determine how it should look and be most enhanced for the channel it's being shared on.

WHY: Why do you need this video?

Do you even need a video? Maybe you do. Maybe you don't. If it will support your marketing or sales efforts, put a personal touch on a campaign, further tell your story, put a clearer message in front of your target audience, or grab the attention of your prospect, do the video. Just know WHY you are making a video before you start.
3. Video Can Be Time-Consuming
Well, it can, but it doesn't have to. This all depends on who is in the video and who is filming/producing the video. At the end of the day, you will have to have one person at your company that organizes what's in the video, oversees the filming (whether it's you or a video crew you hire), oversees the editing process (or edits the video), and ensures the video is optimized and distributed on the correct channels necessary to reach and grab the attention of your target audience.
If you go into the video process with the questions above clearly answered, it will help you budget and plan the time necessary to achieve a great video. It WILL take your time (or someone's time), but you have to weigh the time vs. ROI outcome. If a video will help you achieve a greater outcome and ROI, it's worth the time and effort put into it. Need an example of a simple video that didn't take a lot of time, but achieved big results? Here you go...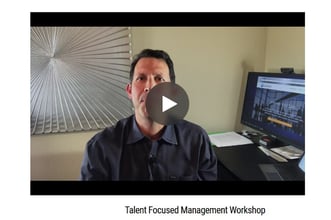 The Center for Sales Strategy was promoting a workshop that's open to clients. The marketing plan was a 6-email campaign to clients over a 3-month period. The first 5 emails were delivered from the company email address and sender profile, with typical messaging in the subject line to promote registration for the workshop. Open rates ranged from 23% to 33% for these first 5 emails (which isn't bad).
For the last email, marketing asked one of the managing partners (that a lot of the clients are familiar with) to create a video that personally invites them to the workshop. He set up his camera at his desk with simple lighting, and after a few attempts and 30 minutes later, he had a video to be used in the 6th email. For this email, it was delivered from his sender profile (still using the company email address) with the subject line, "I wanted to make sure you received the invitation." Within the email, was a screenshot of the video and text inviting people to watch the video from the managing partner. With the change of the sender and type of subject line along with the personalized video invitation from a familiar face, this email had a 48% open rate and all seats were filled for the workshop 8 weeks in advance.
In this example, a video created by a managing partner with no professional team filming or editing achieved big results. It was simple and didn't require a lot of time on anyone's end.
4. Video Can Be Expensive
Expensive depends on who's saying it and the budget you've set. It depends on the outcome and results you want to achieve.
In the example above, The Center for Sales Strategy achieved big results with zero dollar investment. And really, little time investment. But not all videos created in 30 minutes by a managing partner and zero editing will achieve the same results. Sometimes a time and dollar investment is necessary. It goes back to answering those questions from point number two. Often times, promotional videos or videos representing your company require a professional team to achieve the necessary results.
Companies that specialize in video also specialize in this: storytelling, content creation for a specific audience, creating content that speaks to your prospect at a specific phase of their buyer's journey. And while many marketing and sales people might know what they need and why they need it, they don't have the specialized skills to get there. With specialization comes dollar investment. For companies implementing video into their plans, it requires one of two things:
Hiring an in-house employee dedicated to video or that has high-quality video skills and can dedicate a large amount of time to this effort to deliver what's necessary to achieve results.

Outsourcing the video efforts to a company that specializes in results based on videos they've created.
Depending on the amount of video you need for your marketing or sales plan, one of these options will be most cost-effective for you. But I will not tell you that video is cheap. Bad video can be cheap. Good video is worth the investment.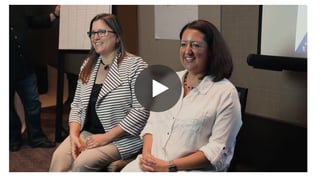 Another way LeadG2 and The Center for Sales Strategy implemented video was part of a company culture campaign. The goal was to share who we are, why we do what we do, and share our personality with clients, prospects, and the world. This video was not something that could be produced in-house with a cell phone camera and basic editing skills. This needed to be professional and tell the story of the company. We brought in a company that specializes in video and has a model that fits the project needs (videographers in various states) with a clear pricing structure to oversee the production of a company culture video. There was a dollar investment, but the outcome is a compelling video that grasps the company culture, shares the values, and clearly portrays the personality of the company's people.
So, what are you waiting for? It's time to get started using video. With a clear plan and strategy, you can overcome these often-used excuses and get started implementing video into your marketing and sales strategies.
Read more on video with these resources: