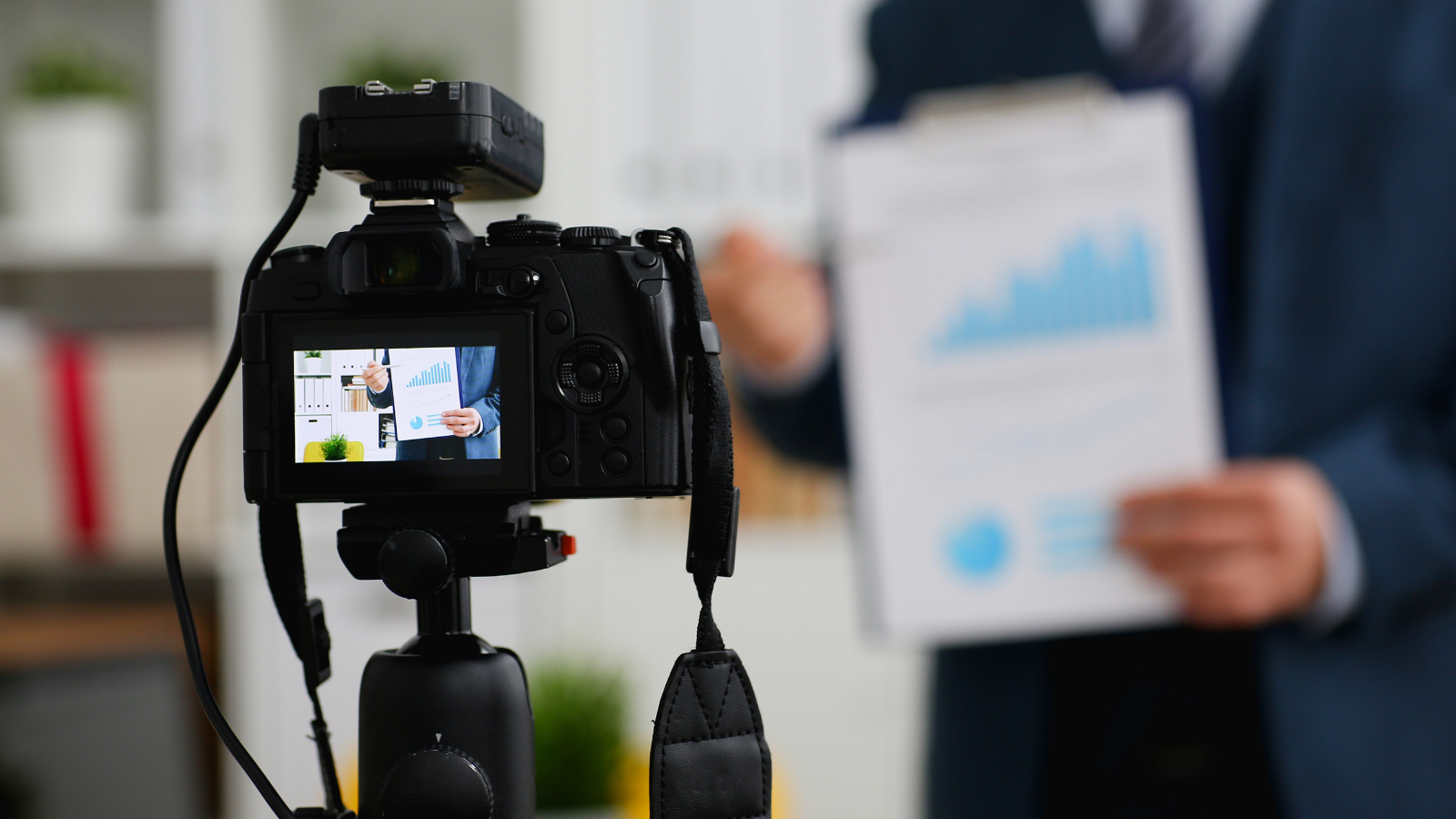 It's easy to understand why in-person meetings are the standard way salespeople communicate. Looking someone in the eye and offering a firm handshake (like your dad taught you) are tried and true ways to determine whether you want to enter into a professional relationship. (Trust the vibes.) But in our increasingly virtual selling and remote work world, the ability to meet face to face may not always be possible. So what gives?
Using video in the sales process is your secret weapon for success. Here are five reasons why you should be using video over content in the sales process.
Why You Should Use Video in the Sales Process
1. Show Rather than Tell
Do you ever agonize over the perfect email copy, only to look up at the clock and realize you must've been in some kind of time warp? It happens to the best of us.
Video gives you the ability to show rather than tell to communicate in meaningful ways as quickly as you can type an email.
So, how are salespeople using video in their sales processes? Primarily in three ways:
Webcam video (aka Selfie video)

Screen share video

Marketing produced videos
Because you're using video to stand out, prospects come to expect that you will deliver a better experience.
2. Build Relationships – And Get Higher Response Rates
People prefer authentic content, and it works really well. According to Vidyard's State of Virtual Selling Report, 72% of sellers are seeing higher response rates since incorporating video. To get efficient with video, don't overcomplicate it. Use real, genuine people with real ideas.
When creating a video pitch, you may want to consider these four tips:
Bring your message to life. Use the visual nature of video to amp up and show your personality.

K I S S – Keep It Short Seller. 30-60 seconds is ideal for holding even the shortest of attention spans.

Include a thumbnail image. When someone sees it, they are more inclined to click. Really consider why that thumbnail might draw a click and make it the best it can be. Maybe it's a person's face smiling or big, bold words. Get creative!
Ensure all info around the video is to get them to click on the video. Your subject line tells them there's a video. The copy gets them to click play – and if they do, they're immersed in your brand. After the thumbnail, add copy that asks them if the video was helpful to get them to engage.
3. Boost Productivity Among Your Sales Team
Boosting productivity with video is easier than you think. When you send video through different stages of the sales cycle, it allows you to reduce back-and-forth, reinforce face-to-face relationships, and answer questions clearly and quickly.
59% of sellers say productivity increased when they began using video in the sales cycle. 48% say the sales cycle is getting shorter since incorporating custom recorded video. A shorter sales cycle = more time to secure new business.
4. Explain Complex Topics Simply
In our fast-moving virtual world, it's pretty much common knowledge that people rarely want to read long blocks of text to figure out how you solve their pain points. They seek content that explains complex solutions quickly and simply.
So, when is the best time to send a video during the sales cycle? Get comfortable using video throughout all stages. Here are some suggestions:
Before a meeting – Put your passion into it! Short and sweet increases show rates to meetings.

After the meeting – Answer questions that you couldn't get to in the meeting. Keep it short, around 3-4 minutes.
Showing vs. telling – Think about other places in the cycle where you can show rather than tell, such as demos.

When sending proposals! – Record a screen share where you walk through highlights in the proposal. Talk about the prospect's pain point and show them in the proposal where you solve it.
5. Boost Close Rates
53% of salespeople reported higher close rates when using video in the sales cycle. Prospects retain information better when sent through video because it's full of emotion and adds a personal touch. It allows you to answer your prospect's questions completely and more clearly while reinforcing the relationship.
Keep deals moving along with micro-demos that highlight specific features, show your face, and keep the conversation going.
Convincing Your Sales Team to Use Video
Despite its effectiveness and ability to skyrocket you over the competition, sales teams still show some resistance to using video in the sales process. That's ok! Change can be uncomfortable, even if it's something that's in your best interest. (Just ask anyone who ever started going to the gym!)
To get the best results and get everyone on your team comfortable on camera, brainstorm with your team on how you could use video. Make it collaborative so that everyone understands their input is valued. Share examples of successful strategies.
Use video internally to get your team comfortable on camera. Set simple milestones – send one internal video a day - to get them to hit record and send it around. Not only is it good practice, but it helps get salespeople comfortable sending video to prospects – and hopefully boosts your close rates!