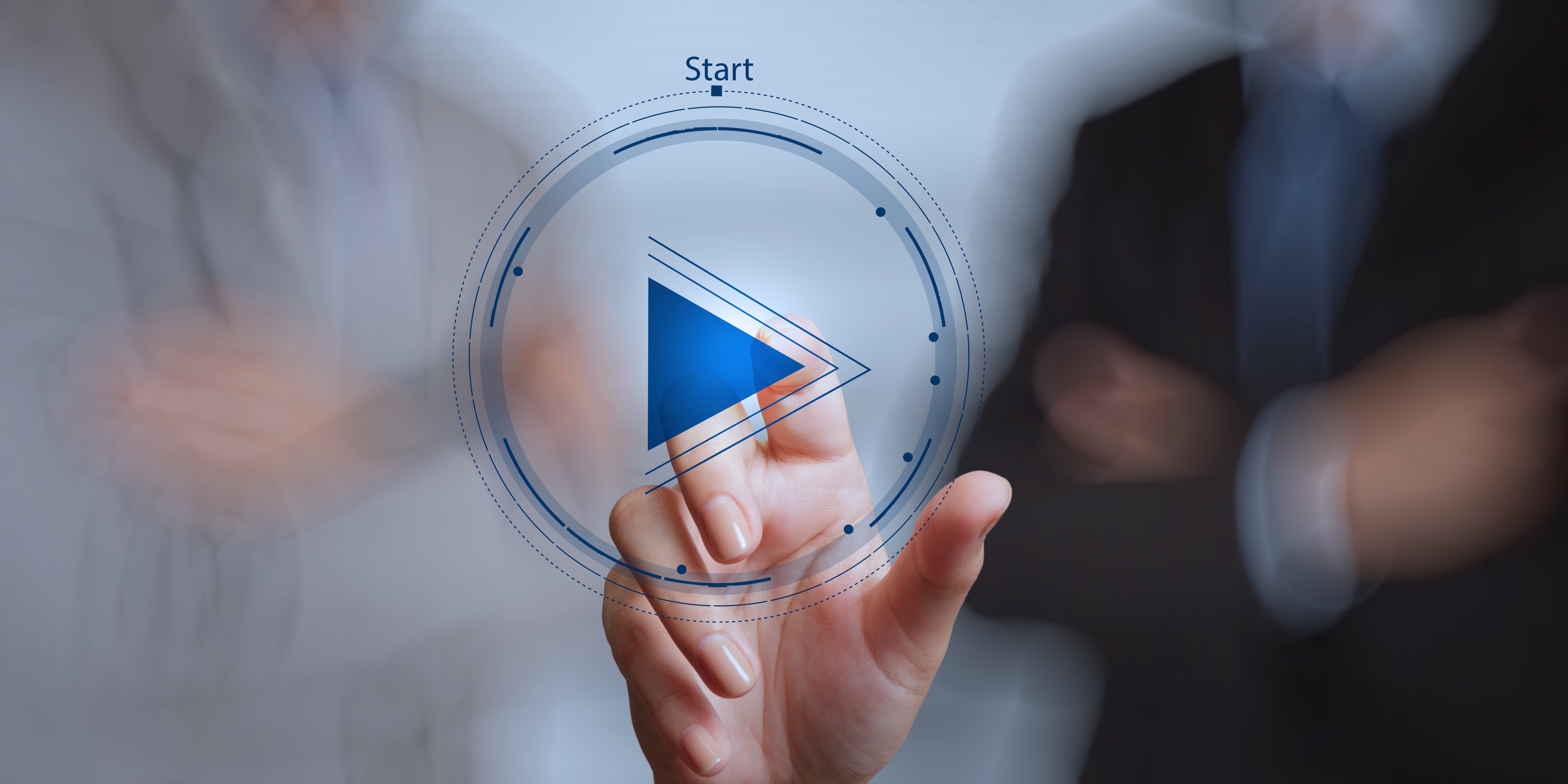 Marketing mavens, take note. Video is here to stay. Not only is it here to stay, but it's here to enhance and improve your marketing strategy. But this isn't anything you don't know… yet.
Marketing statistics on video only continue to support the argument of video's impact on marketing and sales performance, but are you taking advantage of the full capabilities and forms that video offers?
Businesses Still Avoid Video in Their Marketing Efforts
Video is becoming easier and more affordable for marketing teams across various industries and company sizes, but even some of the savviest of marketers and company decision makers are still avoiding the use of video in their marketing plans.
It takes a lot of time, budget, and attention to create a full video strategy amongst your already-robust marketing strategy, we get it! However, there are so many forms of videos that you can create to enhance your strategies — even just doing them in-house! With a little creativity and a well thought out plan, videos can help a brand stand out from the rest with a unique and unforgettable voice, capturing and holding the attention of an audience while providing useful information.
Whether you're just now exploring how to implement video into your marketing strategy, or you're looking for new opportunities to add to your mix, here are the many forms of marketing videos to make note of!
12 Forms of Marketing Videos
Did you know more than 50% of consumers prefer video content over other forms of content?
Video marketing is highly effective in appealing to and converting customers, but many businesses have yet to take full advantage of video marketing for their brand.
There are 12 forms of marketing videos that can be created, either in-house or with the help of a professional, that will help expand your unique view of what marketing video can be and do for your overall results.
The first 5 forms of video below are non-negotiable (in our opinion) for the marketing team to focus on. However, there are several others that should be considered to expand the type of video you're already doing, or to help create some ideas based on the products and services your company offers.
1. Case Study Videos
Out with the old (PDF case studies) and in with the NEW (video case studies)!
This could be one of the single-most important forms of video that so many companies are missing. Not only are these beneficial for marketing purposes, but also for sales enablement and content for the sales team.
Here are a few examples of our video case studies.
2. Culture Videos
Connection is key today – whether it's how a prospect connects with your company's vision and mission or how your team recruit's superstar employees.
A culture video for your company can share a glimpse of your company's personality, introduce your team to the world, and put your core values and company vision on display. Just ensure your company culture is where it needs to be before openly displaying it to the world.
3. Video Blogs (or vlogs)
If you're already creating blog content (text version), it's not much harder to create a video blog! These can easily be created in-house with a cell phone, a tripod, and a little practice.
Here are a few sample video blogs (here, here, and here) and some ideas around creating new or refreshing old content with video blogs:
Create a video with the content you were going to include in a regular blog post, embed the video, then highlight the content in the video in the blog post for the 'skimmers.'

Take an old blog post and create a video to embed and 'refresh' it (and the SEO).

Recap an event or conference session you attended in a video to embed and recap on your blog.

Clients or prospects asking the same questions? Create a video blog post about it.

Do you have a tip that's super helpful to clients or prospects? There's another idea!
Another tip: create a short version or 'promo' video for social media to link to the full video on your blog!
4. Interviews and Testimonials
A video interview (or client testimonial) is meant to help alleviate some of the challenges of creating content while humanizing your brand.
When you put faces to names, it creates empathy. Every great inbound marketing or sales enablement plan includes a well-thought-out content strategy, which is why we aim to create quality content and leave a stronger impression through video interviews.
Here are some tips for video interviews, questions to ask, and ways to utilize them across multiple forms of content for your marketing strategy.
5. Product videos
With the boom of video being used to target prospects and educate leads, it only makes sense to marry the idea of using video to explain your products – especially if you're using them directly on your lead gen offers or to boost landing page conversions. 72% of customers would rather learn about a product or service by way of video, so why not take advantage of this data for your company?
Other Videos Forms to Work Into Your Marketing Strategy
Explainer Videos

Product Tutorials

Branding Videos

Webinars

Video Ads

Live Video (Live Streams)

Recruitment Videos
Whether you're just starting to explore video for your marketing strategy or you're looking to expand the ways you use videos, hopefully these ideas will spark some ideas and help you to continue to drive results through your marketing efforts by using video!