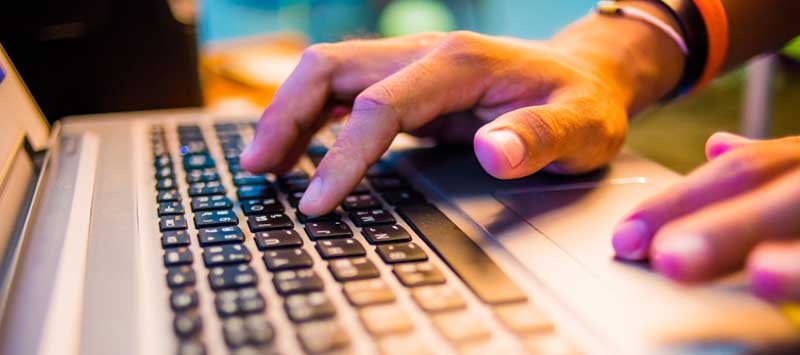 We publish a lot of posts here in our effort to help folks get better results with their marketing. Every so often, we look back at our analytics to see which posts were the most popular, so we know what's of interest to people (and what we need to focus on with upcoming posts).
Here's a roundup of our top 5 most popular posts from 2016.
If you are like most salespeople, you spend a fair amount of time looking for new leads and trying to get the greatest benefit out of social networking sites like LinkedIn. One of the most frustrating things that can happen on LinkedIn is that you find a profile that seems to match your ideal customer profile, but you can't send them an InMail since you are not connected to that person or you don't have an account that includes InMail credits. If I've just described a frustration you've been having, keep reading.
If you're familiar with inbound marketing, you know it is an ideal way to attract the interest of prospects. But the inbound methodology can also be used for PR—to attract the interest of journalists, influencers, and others with audiences you want to reach.
Just like the buyer's journey has changed, the way PR is conducted has changed. Mass distributing press releases no longer works very well. Journalists, bloggers, and publishers have inboxes overflowing with press releases and pitches.
Outbound PR interrupts. On the other hand, inbound PR attracts the same way inbound marketing works: through content designed for a particular audience with particular needs.
Right now, primarily due to HubSpot's growing influence, most smart marketers and sales organizations that know about content marketing and online lead generation are ready to jump in and start watching the leads flow in.
Unfortunately, many companies are finding out the hard way that doing content marketing doesn't necessarily lead to more sales. A lot that goes into creating an effective content marketing strategy will generate quality leads and sales, and there are countless articles out there about best practices and tips—we even have plenty of them. Rather than talking about all the details that go into creating and executing a lead generation strategy, I want to talk about the simple questions that you and your team need to answer for yourselves before you start creating your strategy.
The six questions you need to answer before you start developing your lead generation strategy come down to the six basic questions that most of us learned in junior high English class: WHO, WHAT, WHEN, WHERE, WHY, and HOW.
Today's prospects are more in control of the buying process than ever before. They don't care about what the next step in your sales process is or even the typical buying journey that your marketing team has spent countless hours researching and mapping.
In their minds, everything should be customized for their specific needs and time frames. They want information when they want it and in a format that's easiest for them. They don't want to play games or jump through artificial hoops to explore your solution or purchase from you. Remember that they don't view themselves as your next closed deal. They don't care if your forecast is correct or if you hit your quota. Instead, they see you as a potential solution to their next problem. They want their problem solved as quickly, easily, and economically as possible. Your job is to help them accomplish this.
There are certain traits and factors that help to sort out the best and worst, the winners from the losers. This is true, not only for individuals and companies, but also for inbound marketing programs.
LeadG2 works with inbound marketing clients on a daily basis to build and implement successful inbound marketing strategies, and we have observed five common characteristics of the ones that get results.
Are you following these best practices?