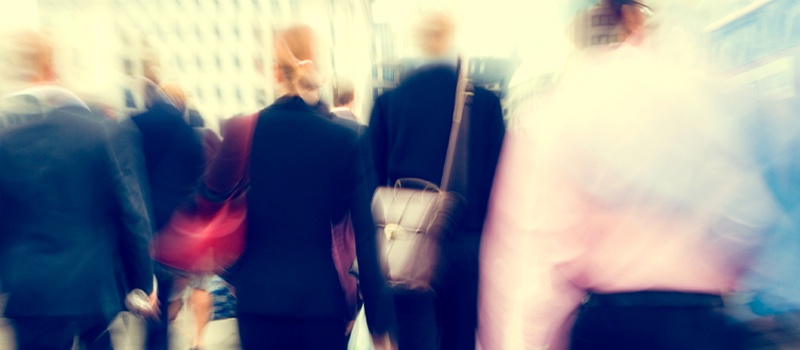 Today's prospects are more in control of the buying process than ever before. They don't care about what the next step in your sales process is or even the typical buying journey that your marketing team has spent countless hours researching and mapping.
In their minds everything should be customized for their specific needs and timeframes. They want information when they want it and in a format that's easiest for them. They don't want to play games or jump through artificial hoops to explore your solution or purchase from you. Remember that they don't view themselves as your next closed deal. They don't care if your forecast is correct or if you hit your quota. Instead, they see you as a potential solution to their next problem. They want their problem solved as quickly, easily and economically as possible. Your job is to help them accomplish this.
Consider Your Prospect's Perspective
Consequently, it's more important than ever before to consider your prospect's perspective when developing your marketing plan and sales playbook. Don't just think about the next logical step in your sales and marketing process, but consider what makes the most sense for your prospect.
Do they want an automated email or do they need to engage with an expert? Do they require sales collateral material or would they prefer a phone call to get their specific questions answered? They don't want to be forced into your maze of marketing activities and lead qualifying activities. Instead, they want options. They want to be treated like they're human and not like a metric on a marketing spreadsheet.
Be Easily Discoverable at Every Stage in the Buyer's Journey
Make it easy for prospects to self-educate. The first step in most decision-makers buying journey is Google. They start out researching their problem. Are others experiencing their problem? If so, who are they and how have they addressed the problem? Finally, they start developing options and comparing alternatives.
Your company and solutions should be found at every stage of the online search and have content that's relevant to what your prospects are searching for. They aren't looking for "marketing fluff." They want straight forward information that will inform and educate. Set yourself apart from the crowd and tell them something they don't already know. It's important to stay current. Keep adding new information and new perspectives for your prospects to consider. Become a valuable trusted resource that they can continue to reference throughout their buying journey.
Become a Trusted Expert Resource
Be a thought leaders and position sales people as trusted advisors. No one likes to feel like they're being sold to. However, just about everyone appreciates getting input from an expert. Be the expert that they can rely on. Encourage your sales team to join your blogging efforts. Your sales team is talking with your prospects' peers every day. This gives them a unique point-of-view that can be extremely valuable to your market. Share what their hearing. Share what their learning.
Provide your sales team with content that they can easily share with their prospects. Sharing information is the currency of trust building. Grow your information portfolio and then share it openly and freely with your prospects. Give your sales team a library of material that's relevant for multiple prospect research scenarios—infographics, case studies, white papers, eBooks, blog articles, webinars, etc.
Make it Easy to Engage
Make it easy for prospects to engage when they're ready. When a prospect is ready to talk to a salesperson they shouldn't have to play hide and seek with your "contact us" button on your website or wait days for a salesperson to call them back. Make the methods of contacting you clear and obvious. Put contact buttons and contact information on multiple locations throughout your site and social media properties. Better yet, add "chat" functionality and/or calendar links to facilitate immediate interaction.
Too often marketing tactics and sales processes are designed to please the top of your organizational chart (your boss) instead of the person who signs the bottom of the purchase order (your customer). If you make empathy for your prospects the foundation of your marketing plan and sales playbook you will actually be able to please both.