Creating consistent quality content is one of the biggest challenges marketers face. However, "You don't have to create content day in and day out. You just have to work on getting the content you already have in the hands of more people," according to a post written by Derek Halpern, founder of Social Triggers, on why bloggers fail.
Repurposing content allows you to reach different audiences through a new format, improve your organic visibility, and reinforce the authoritative content that you already worked so hard to create. If you need ideas on how to repurpose content, check out the infographic below.
How to Get the Most Out of Your Content Marketing
HubSpot mentions several reasons for organic traffic plateaus, such as:
Economic and industry changes
The amount of quality content you're producing
How your audience absorbs the content
How relevant your older content is
To help overcome these stagnant dips in traffic, all you need is a good content audit that shows which pieces of content need a refresh. A topic should never be considered finished just because one blog is published. There are many ways to repurpose content to keep your audience interested and to reinforce your message.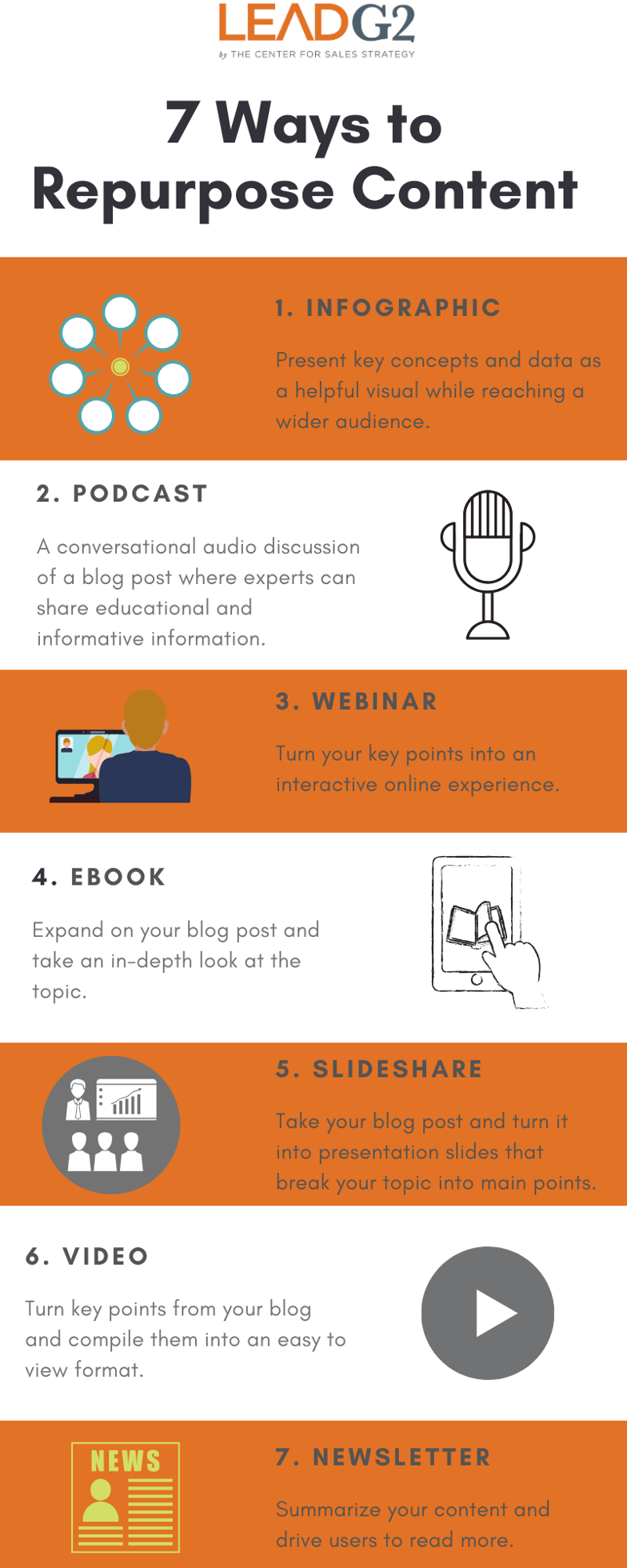 More Resources for Content Strategy: