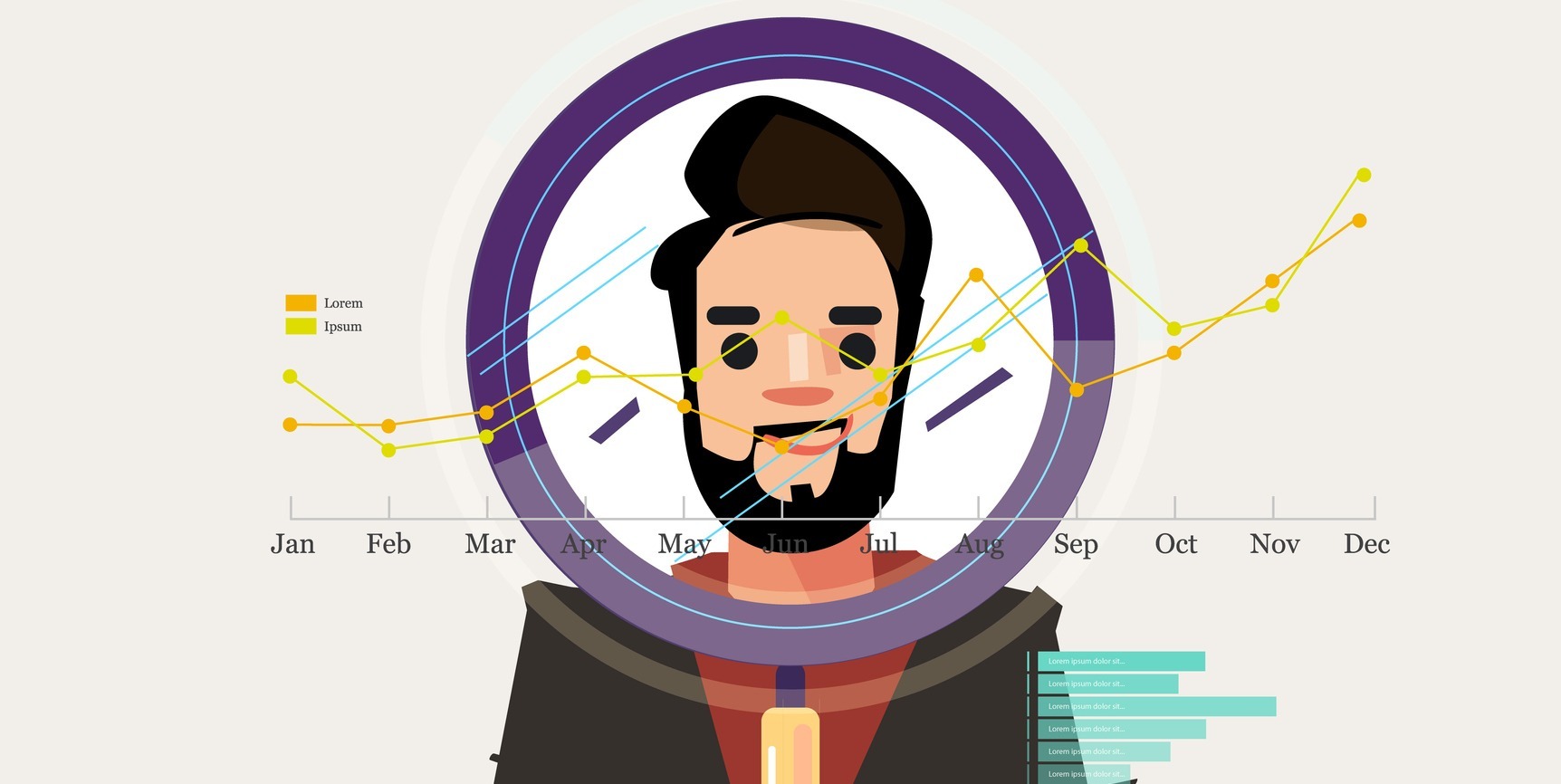 Many of us have heard that personalized content is king in digital marketing. But what does that mean?
While over 82% of marketers say that they are doing content marketing, 65% of them say they're still increasing their efforts and 53% say they have small or one-person content teams serving their entire organization.
While the majority of marketers understand the importance of technology in their content marketing strategy, many still struggle to understand how to personalize their content marketing campaigns to their target audience.
Technology has advanced the ability to segment and tailor your message based on customer data, but many marketers still struggle to identify the right ways to create a truly personalized experience for their B2B buyers. Fortunately, we've compiled these tactics to help you tailor your campaigns to deliver the right content to the right user, at the right time.
5 Ways To use technology to deliver personalized experiences
1. Tailor Your Content By Vertical
For companies offering products and services across multiple verticals, it's important to deliver personalized content to customers throughout the buyer journey.
For example, a food services company who serves customers in healthcare, higher education, and office buildings might have a drastically different approach on how they communicate to buyers within each organization.
A buyer at a healthcare organization may care about lower costs and serving healthy food while an office building may care about lowering costs and increasing the number of employees who stay on campus for lunch, thus increasing organization efficiency by reducing time spent on lunch hours.
In each case, a marketer may create content they wish for said buyer to discover online. However, it is important to understand how to leverage technology to create a personalized experience for each. By centralizing your customer data on a platform like Hubspot, marketers can gain a 1:1 view of the customer and segment across marketing campaigns to deliver a tailored experience, increasing engagement and propensity to buy.
2. Segmentation
By now, many marketers are familiar with the term segmentation. However, while 77% of email ROI comes from segmented, targeted, and triggered campaigns, 42% of marketers still don't segment their audience, and only 4% of them do so by multiple data types.
Segmentation can come in many forms, from job titles to industry verticals, to segmenting by current or prospective customers. And according to Salesforce, 84% of marketing leaders say personalization improves customer acquisition in a major or moderate way.
3. Ad Targeting
Digital ads can be a great way to attract new users to your content and nurture existing leads through your sales funnel.
However, without the right targeting, spending money on advertising can be a waste of valuable marketing dollars. When it comes to digital advertising, there are several factors to consider when choosing your audience.
For example, some ad campaigns may be focused on attracting new leads to your website based on a relevant piece of content. For these customers, it is important to focus on the right industry, geography, and channel where your buyers spend their time. For many B2B businesses, LinkedIn might seem like a good place to start. However, it's important to weigh the cost per new lead on each channel.
HubSpot's advertising team has shared with LeadG2 that Facebook ads have shown significantly higher ROI than LinkedIn on a per lead basis, even though Facebook is seen as a traditionally B2C platform.
Another factor to consider when targeting ads is the location of your target audience. Many platforms such as Facebook, LinkedIn, and Google allow marketers to target ads based on the geographic location of their users. In addition to location, marketers should consider strategies such as retargeting existing leads to nurture them through the funnel.
In fact, 90% of marketers say retargeted ads perform as well or better than search, email, or display advertising.
4. By Persona
Not all audiences are created the same.
Your business may serve people with different job titles, responsibilities, and verticals, but many marketers will struggle to connect with each because they have difficulty understanding what messages resonate with these leads and how to deliver them.
Fortunately for our marketers, this is an area of expertise. Unlike many marketing agencies, LeadG2 spends time with its customers taking a deep dive into understanding customers, gathering feedback, and creating messages that resonate with various personas. Research has shown that when companies target buyers by specific persona, they achieve high results. Consider the following statistics from Capterra:
Companies who exceed lead and revenue goals are 4x's as likely to use personas for demand generation compared to those who missed lead and revenue goals.

93% of companies who exceed lead and revenue goals report segmenting their database by persona.

56% of companies have created higher quality leads using buyer personas.

36% of companies have created shorter sales cycles using personas.

24% of companies gained more leads using buyer personas.

It's more effective to target cold leads with persona-based content than targeting warm leads without using persona-based content (58% versus 45%).
With that type of engagement, it's clear to see why targeting leads based on buyer personas is an important strategy leading to higher engagement and an increase in leads.
5. Stage in Sales Cycle
One of the things many B2B marketers struggle with is how to engage buyers at various stages throughout the buyer journey.
One of the most effective strategies for digital marketers in today's digital world is mapping the buyer journey across all touch points from start to finish.
For example, what content are you pushing out to leads at the top of the funnel versus engaged prospects in the middle or bottom stage of the sales cycle?
A buyer in the top of the funnel may find your content while browsing for general industry trends while a lead engaged deep in the sales cycle may be looking for content related to why they should complete the purchase with your brand. Both are equally important for your sales team, and by tailoring content for all stages across the buyer lifecycle, you can increase conversion rates across all segments of your sales funnel and make your sales team happy!
*Editor's Note: This blog was originally written in 2017 and has since been updated.