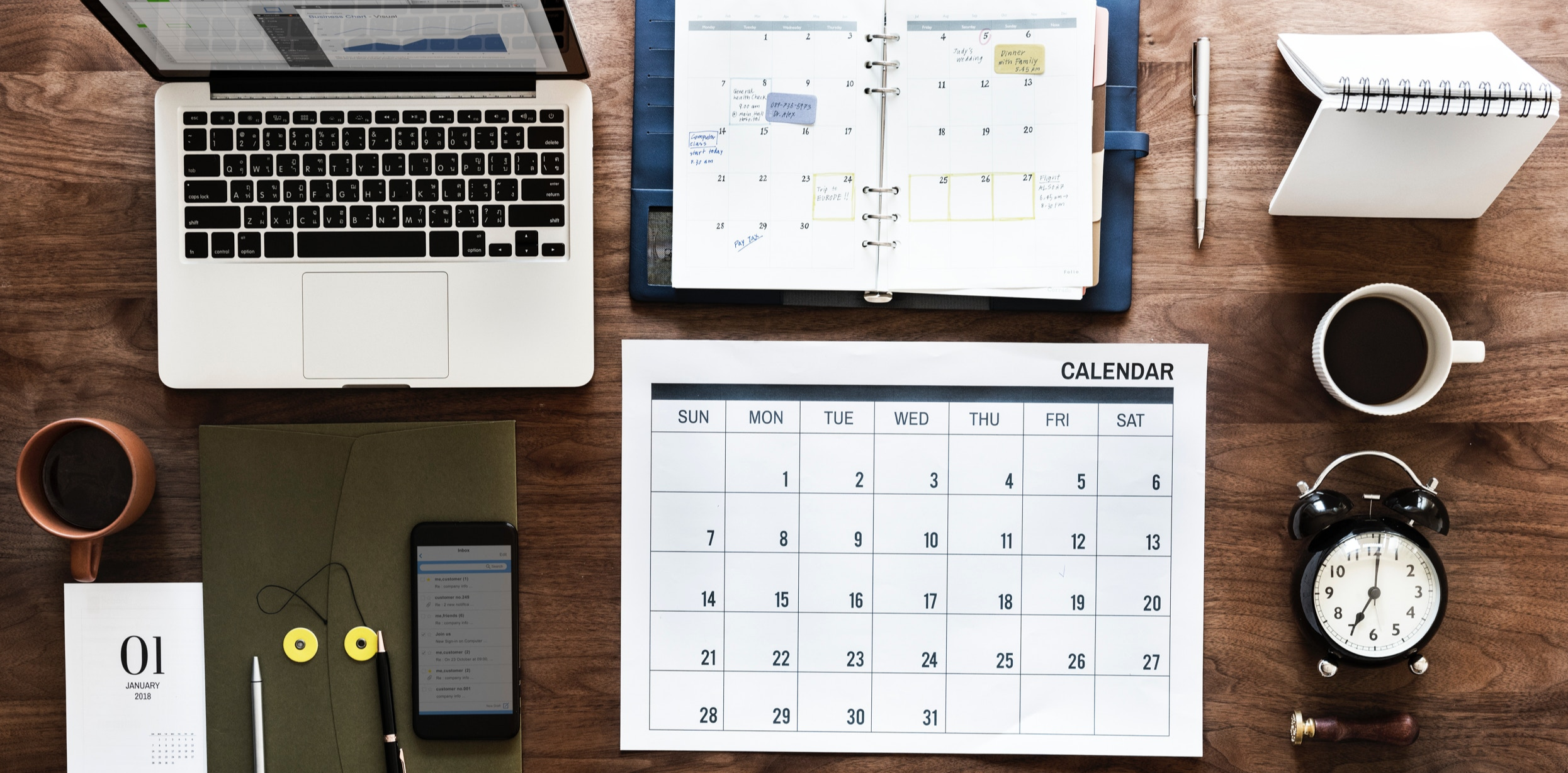 Attempting to tackle your entire content marketing to-do list in one day could be overwhelming. Actually, it would be VERY overwhelming. But if you can commit to doing one thing each day over the next 12 days leading up to Christmas, you'll be on the road to improving your overall content marketing efforts that will have you ringing in the New Year on the right foot!
Day 1: Define Your Target Persona
Having an accurate understanding of your target persona is vital to the success of your content marketing efforts. The better you know your prospects and customers, the better you can generate content that addresses their needs and questions.If you've already defined your target persona, you might need to just do a refresh. If you've never defined your target persona, this process could take longer than a day depending how much research is put into it. Either way, get it started before you create content to ensure your content is optimized to the target persona and speaks to them at the specific time of the buyer's journey that it was created for.
Day 2: Audit Your Blog Content
A blog audit could be a big feat to tackle if you've been blogging for years. It would consist of what's on your blog, core topics they relate to, and whether or not the blog is still current and up-to-date, or whether it needs a good refresher. To dig deeper into this blog audit, it could include factors that contribute to SEO and whether they need to be updated or not: title, URL, keywords, meta data, images, CTA's, etc.
Day 3: Audit Your Premium Content
A premium content audit takes a look at all premium content or resources you have available on your site. Are they current or do they need to be updated? What related assets connect to them (landing pages, CTA's, forms, etc.)? What will be required to update? Is it a simple, quick fix, or will it require updated research and verbiage with an updated design from a graphic designer?
Day 4: Audit Your Landing Pages
Landing pages are a crucial part of acquiring conversions. If you have great content that leads visitors to your landing pages, you don't want to waste all of that effort by losing them at the landing page before they fill the form! The audit will include whether you need to update graphics and images, re-write heading and sub-heading text, clear out any unnecessary content, format the text so it has good readability (bullets, lists, etc.), ensure links are good and formatted, and clean up forms so they are quick and easy to fill.
Day 5: Audit Your CTA's
Like any graphics and images, times and styles change, so auditing your CTA buttons across your site will ensure your brand is strong and updated. These can be a reflection of your brand, but also the content they will receive when clicking. Your audit of your CTA's will be an extensive list of all CTA's and whether they need to be re-written, re-designed, ensuring the links lead to the right landing pages, etc.
Day 6: Brainstorm Blog Ideas and Titles
If you've identified your core topics, start with that as the base of your blog brainstorm after you audit what you currently have on your blog. What questions do clients and prospects consistently ask? How can you help prospects and clients with your blog content. Take all of these things into consideration when planning blog ideas and titles. Marketing teams should lean on sales, business development, customer service, and consulting teams during this brainstorm to ensure content is speaking to the questions and issues these teams address with prospects and clients daily.
Day 7: Create a Content Calendar
There are many benefits to using a content calendar that help to keep your content process organized and strategic. Before you start planning content, look at a calendar and what other marketing initiatives might be in the works during a specific time period — campaigns, webinars, holidays, etc. This will help you focus specific topics around other efforts happening, so all messaging is cohesive across channels.
Day 8: Set a Content Creation Budget
This would include video, freelance writers, designers, and any expenses you might have for content in 2019. Once you have a content calendar and know major dates for 2019, break down your budget based on what you predict your content needs will be.
Day 9: Set a Timeline for Your Content Updates
Any blogs you want to update and republish in the future, any premium content that needs to be updated with new data and stats, as well as any other assets related to these blogs and premium content (CTA's, landing pages, forms, etc.), should all go on this list and be scheduled out in a timeline to help you track progress of these updates. Re-using (or "curating") content is good practice for any strong content marketing efforts.
Day 10: Set a Timeline for Your New Content Creation
Curating content isn't the only thing you'll want to get in the works before 2019 arrives. Time to plan your new content! What major content projects do you have in the works? Put them on the calendar and start a timeline working through the entire process from strategy and brainstorming, all the way through the design and creation of related assets (landing pages, CTA's, forms, etc.) needed for each new content piece.
Day 11: Assign Blog Titles to Staff or Writers
A great plan for a successful blog starts with the content calendar, and assigning the blogs to the authors that will write them. If you have a team of thought leaders, have them assist with blog writing and assign them blogs far in advance so they have plenty of time to work this into their schedule. If you don't have staff able to write blogs, consider utilizing freelance writers to create great blog content that fits into your overall content and marketing strategy.
Day 12: Utilize a Project Management Tool to Track and Schedule
Add all timelines, calendars, and assignments to a project management tool or software to help you stay organized and strategic over time with your content marketing efforts.
There are many other things you could work in to ensure a successful 2019 content strategy. Research and analytics from previous years would also be a great addition to review prior to setting any strategy.
By sticking to these 12 days of tasks, you will set your company up for successful content marketing in 2019. Once the New Year rolls around, you will be organized and on top of all of your content creation and curation needs to ring in a successful 2019!