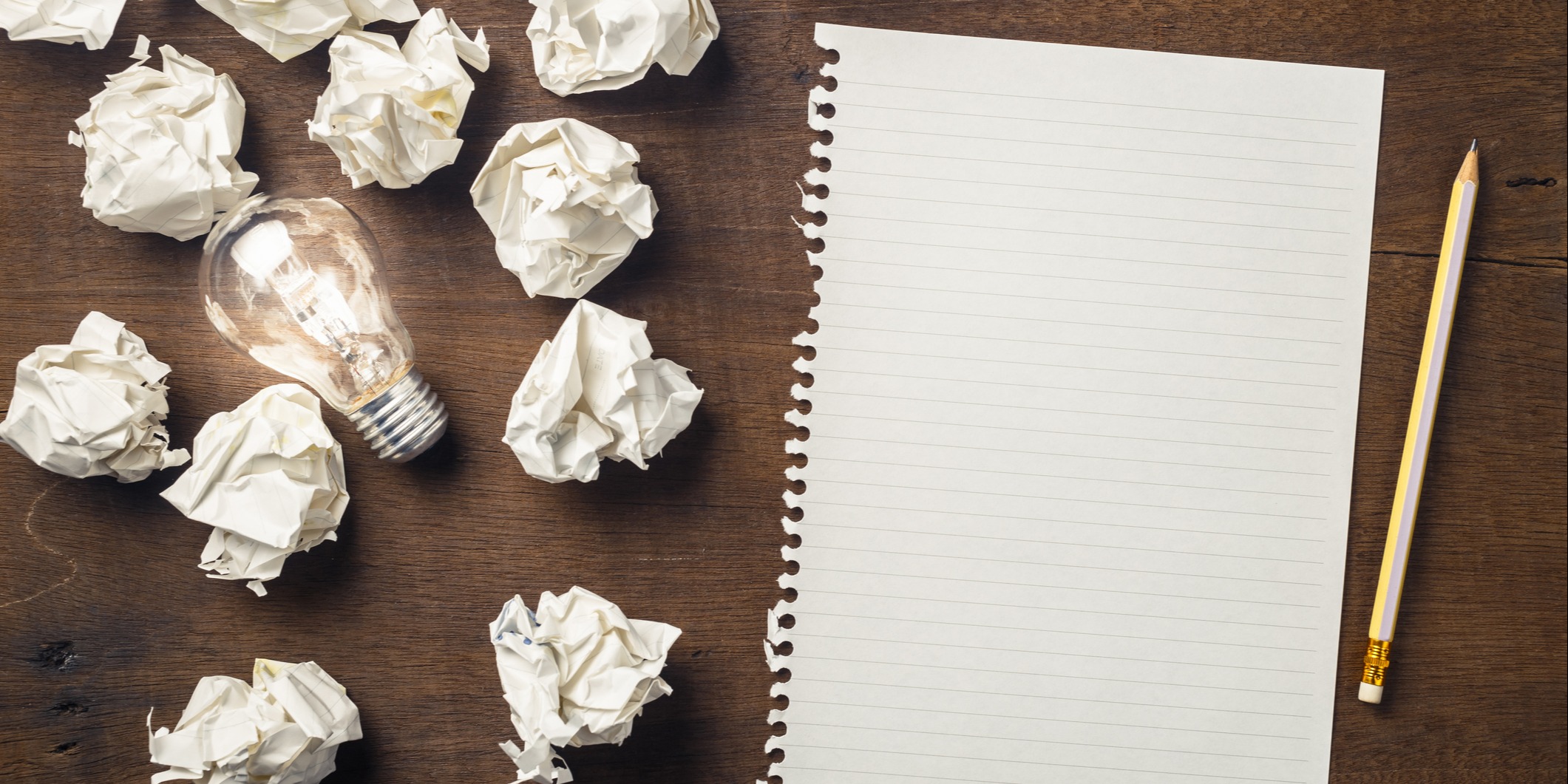 When creating content for your company blog, you've likely asked the dreaded question: What do we write about next? You may feel as if you've run out of post ideas or you're writing about the same topic over and over. Regardless of your content dilemma, there are a few sources that you can use to extract new blog post ideas.

It's important to note that when using these sources, however, the ideas aren't always obvious and may not jump out at you instantly. Rather, this method requires you to dedicate time to collect information, analyze it, and brainstorm topics based on your findings. While this may take some time initially, it's more than worth the investment. Not only will you have a list of new blog post ideas, but you'll have the tools you need to create blog content that is relevant to your target audience - and their needs and interests - and that will most likely drive engagement and increase conversions.

Consider the following sources to help you generate more post ideas for your company blog:
1. Business and Marketing Goals
Your overarching business and marketing goals can help guide your blog strategy. Are you launching a new service? Would you like to increase sales of a particular product by X%? Your blog content should support these goals, helping your business build awareness and drive action that gets you closer to achieving them. As a bonus: it helps to demonstrate the value of blogging by tying the content to broader business and marketing initiatives.
2. Target Persona
A target persona is a profile of your target audience that specifies their demographics, goals, challenges and behaviors. You can collect this information by conducting surveys and interviews with your existing customers. If you already have a target persona on hand, take time to assess the information and brainstorm topics based on what you've learned about your audience. Identify their most common challenge as it relates to your business. Then come up with several post ideas that will help them overcome it.
3. Salespeople
Your sales team has direct contact with your existing and potential customers. This makes salespeople a great resource for generating new ideas for your company blog. Ask them to share the most common questions, objections, concerns and issues customers have with your product or service. Then brainstorm blog post ideas that will address them. The blog posts you create as a result can also serve as sales enablement content, helping your sales team to deliver valuable information and sell more efficiently.
4. Customer Support
Similar to your sales team, your customer support representatives are in a unique position to clearly understand your customers' needs and challenges. While these will mostly likely be technical issues or questions, you can create blog content that provides answers and solutions. For example, you may consider creating a step-by-step guide or a how-to/tutorial video. What's more, this can help decrease the volume of customer support requests, boosting the team's efficiency and quality of service.
5. Blog Analytics
When coming up with blog post ideas, it also helps to analyze what content has performed well in the past. When reviewing your blog performance, look at metrics such as pageviews, average time on page, bounce rate and conversions (if applicable). Maybe you'll find that list posts generate more clicks or a certain topic drives more engagement. Use your top-performing posts to inform future blog content.
6. SEO Keywords
Keywords used to boost your website's SEO are good indicators of what topics your audience is searching for online. Using a keyword research tool like SEMrush or KWFinder, search for short- and long-tail keywords that relate to your business. Select those with high monthly search volume and low to moderate competition. Once you have a solid list of keywords, use them to create potential blog post titles. To support your SEO efforts, be sure to incorporate the target keyword in the title.
7. Social Media
Last but certainly not least, social media is a great way to gauge your audience's interests and challenges. Most people will share their concerns with particular products or services on social media before contacting your customer support team. This is where social listening comes in, allowing you to track any customer feedback and direct mentions of your brand or discussions regarding specific keywords, topics, competitors or industries. Dedicate time to analyze your insights and use them to generate blog post ideas that support your findings.
By using these sources, you're less likely to run out of ideas for your company blog. The key is to revisit them regularly - bi-monthly or quarterly - in order to fill your pipeline with content that can have a positive impact on your company's bottom line. How do you generate blog post ideas and what sources would you add to the list?