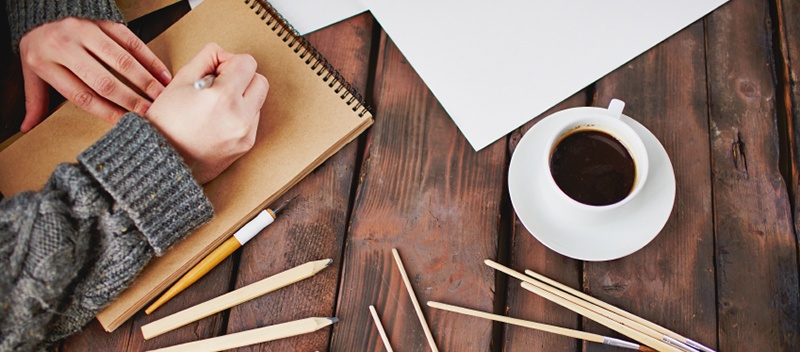 When you think about your inbound marketing strategy, the first thing that comes to mind may not be design. But why not? Infographics, calls-to-action buttons, eBooks, whitepapers, all need to designed, right? Right!
In this post I want to illustrate the importance of having a working knowledge of design and provide ways for you to expand that knowledge and create visually stunning content of your own. But first…
Identify a Need
Before you begin, ask yourself what your graphic content needs are. Are they mostly print- or web-based? Are you working with photography or creating graphic from scratch?
There are a multitude of design tools available to you, paid and free, but you'll need to decide what applications work for you.
How You Can Learn
Learn by doing. That's right. Start creating right now, and hopefully you'll get stuck or encounter problems that you're unfamiliar with—because now you've got to work your way around them.
Thankfully, a wealth of information is at your fingertips. If you're thinking I'm going to tell you to scour the internet every time you hit a snag, you're absolutely right. Everything you'll need to know to round out your design knowledge can all be found via online search. And the best part about it? It's all free. Below are resources—some free, some not—that will definitely help you on your way.
Lynda is a software training site, owned by LinkedIn, that gives subscribers access to a wealth of resources ranging from graphic design education to heavy-duty website coding. The basic plan starts at $20 a month.

Fun Fact: Head to your local library and inquire about resources available to library card holders. Often times, free access to sites like these is granted to any active cardholder.

Yes, YouTube. If paid subscriptions aren't your thing, then this is it. Just like searching the Internet, chances are there is already an informational video specific to your design issue or simply a tutorial to get you up and running with your platform of choice.
Tools That Are Available to Everyone (Free!)
We understand that not everyone have the access or the funds to sink into expensive design software. But there is no need to worry, because there is a wealth of free tools available, or even tools you may have never expected to use for your design needs. Here are two examples…
A free, open-source design tool that mimics a lot of the functionality of something like Photoshop, for example. This would be a great place to start for someone interested in jumping into the more technical aspects of design work, like photo editing and working with layers. Whether you're adding some copy to an image or creating a CTA button, Gimp should do the trick for you.

PowerPoint

Now, I understand that PowerPoint isn't technically free, but the point I'm trying to make here is that you can use a tool, otherwise thought of solely as a presentation platform to create great looking CTAs. If you don't have access to PowerPoint, check out Google Slides—the functionality is essentially the same. But I digress. Using these tools to create great looking CTAs is simple. Add your photos and some engaging copy, use the shape tool to create your button, save as a picture, and you're done. It's really that easy, and it doesn't bog you down with a lot of the fuss that a heavy-duty design tools like Gimp or Photoshop do.

Bonus Point: This is something I still use PowerPoint/Slides for all of the time. Say you need to create a CTA that will constantly be updated by someone else with information, like dates and times. You can lay out a beautiful CTA and send them the source file. Then, all they have to do is update, save, and post. Your job just became that much easier!
When you're running your business and worrying about your content strategy (among other things), design may not seem like the top priority. But a little working knowledge and the ability to "speak the language" can make you an efficient content marketer. I encourage you to do some research of your own, find the tools and methods that work best for you, and get creating! After all, creating content is the basis of what we're doing here, right?