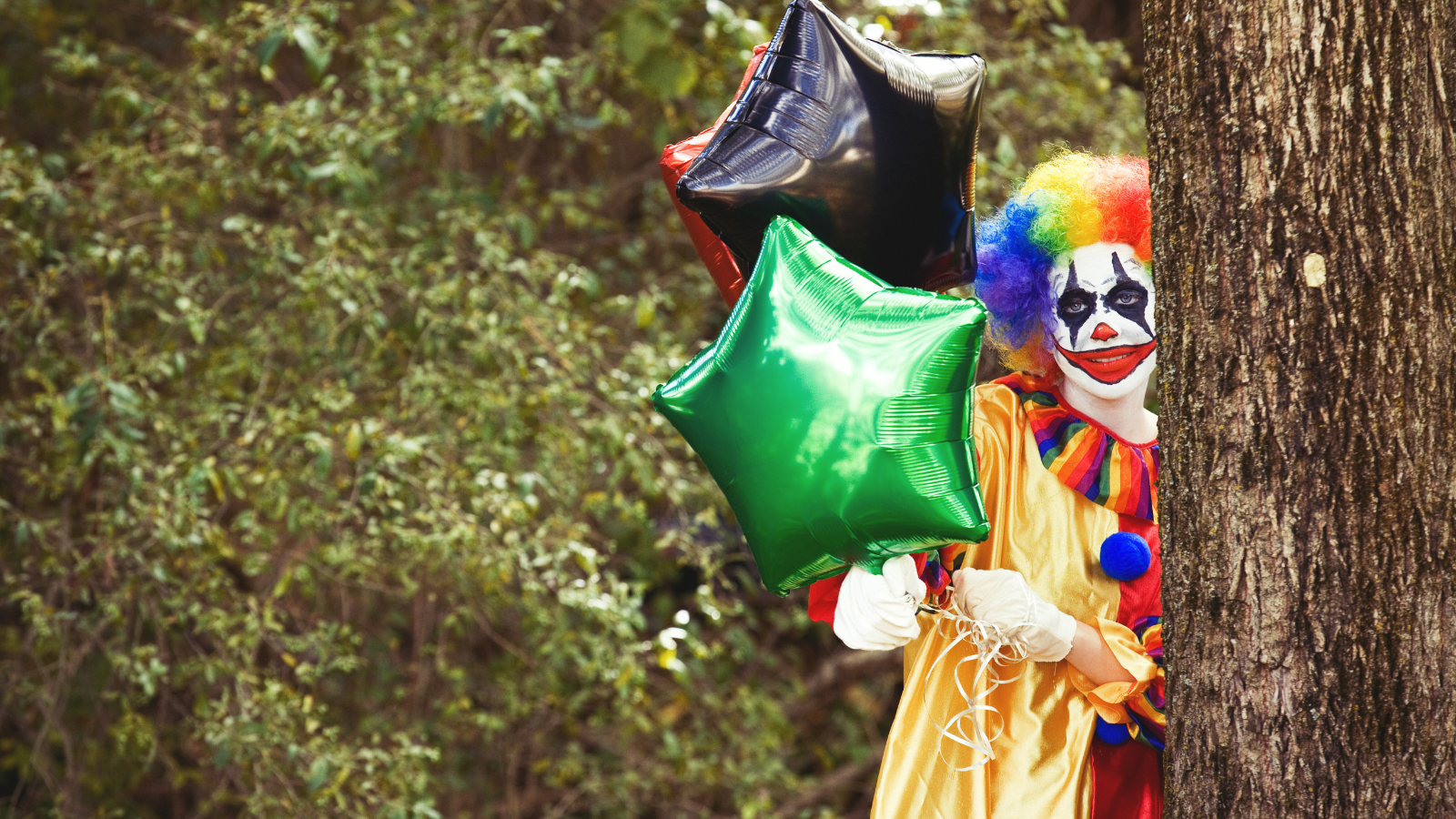 Those of us who were on the internet or otherwise watching the news in the autumn of 2016 might remember when there was a rash of evil clown sightings that terrorized America and other parts of the world. It became such a fiasco that some retail stores pulled any creepy clown masks from their shelves and websites to prevent more pranksters from making their Pennywise-themed dreams a reality.
Fast forward to today and revisit the lessons we learned from that debacle through the lens of a marketer. Targeted content marketing is a common and practical tactic for most marketers, and it's easier than ever to retarget ads as your website visitors continue to explore the internet; even if they didn't convert on that blog post they read or do anything besides view one of your pages.
Even with the ultimate downfall of the third-party cookie, it's all too easy for marketing to feel creepy to consumers in the digital age.
Marketing Technology is Amazing, But With Great Power Comes Great Responsibility
The amount of analytics technology marketers have at their disposal now is vast. We can be notified when leads revisit our website, know when they open or click on an email, and in many cases can see how much time they spent looking at your content.
It's a far cry from when we used to send out bulk mailers and hope someone told you where they heard about your business. Those tactics might still have their place, but in this day and age, it can feel a bit like trading a wind-resistant candle lighter for smashing two rocks together and hoping fire comes out.
However, just because you have access to that technology doesn't mean it should always be your first choice when you're marketing to your website visitors. Workflows are great for being able to nurture leads automatically and demonstrate value, but getting too specific with the triggers can also have negative consequences.
There's a line between providing helpful advice that's relevant to what they downloaded and sending them hyper-specific and repetitive emails that feel less like lead nurturing and more like you're cyber-stalking them at every point in their journey. Let's take a closer look.
Finding the Marketing Balance Between Being Creepy and Being Coincidental
One of the earliest lessons we teach our clients is to write and market for humans first. Whether you're writing website copy for SEO or developing some personalized content for your email marketing strategy, it pays to think from the viewer's perspective.
Put yourself in the recipient's shoes when you're developing that content. If you received the lead nurturing email or another type of engagement from a company rather than another individual, would you feel like it's too automated? Would you be creeped out?
Put another way: Pretend, for a moment, you're marketing for a local tourism board for a New England town that's popular with leaf-peepers.
The path might start out the same: For example, they download a guide to activities going on in your tourist destination during the fall. However, after that is where things have the ability to seem creepy from the visitor's perspective.
If you send them an additional email recommending underrated routes for fall foliage, that's not so bad. It's another story entirely if they visit a certain page on your website again, so you send them an automated email with pricing for local hotels, recommended routes they could take, and places they can stop for their two kids to play while they put some gas in their 2006 Ford Windstar with license plates from Scott County, Iowa because you happen to have personalization tokens for all of those things.
If you had any trepidation reading through that scenario, it's a good sign you may need to scale back how much you're targeting those users. Using someone's first name in the salutation isn't bad, but getting hyper-focused when you're sending out marketing emails to the masses might be.
How to Develop Effective Personalized Content—Using Smart Content
Instead of utilizing your lead's personal information to the point of looking like a stalker, a good rule of thumb is to instead target them based on their expressed interests or where they are in the buyer's journey.
Smart content is a great way to do this, and it's becoming easier and easier to use as more CMS providers like HubSpot and WordPress make them widely available.
For example, with smart content, you might display different copy or CTAs on your website for new visitors than you would for marketing or sales-qualified leads (SQLs). After all, if someone has already gotten one piece of content from you, there's no reason to send them the same thing again, especially if it doesn't bring them any closer to becoming a customer. Instead, you could send them some content that's suitable for the middle or bottom of the sales funnel, such as inviting them to schedule a demo or consultation or encouraging them to contact you.
Don't Be a Creepy Clown
Whether you do this through lead nurturing emails or utilizing smart content on your website is your choice. However, with the latter option, tread lightly—the average viewer is going to find your website experience unnerving if their experience on your homepage drastically changes before and after they download an eBook, and they (and their revenue) will be gone in seconds, and you'll feel like either a scary clown or just a regular clown because your KPIs will make your competitors laugh.
Maybe that's harsh, but it's all too easy to look like a scary clown slowly appearing in someone's inbox with the amount of targeting and analytics we have at our disposal these days. However, like with most things in marketing, balance is key. Using smart content and the right amount of targeting will feel engaging and welcomed by your prospects, but going too overboard will make you look like the monster in a Stephen King novel in their eyes.
*Editor's Note: This blog has been updated with relevant information.