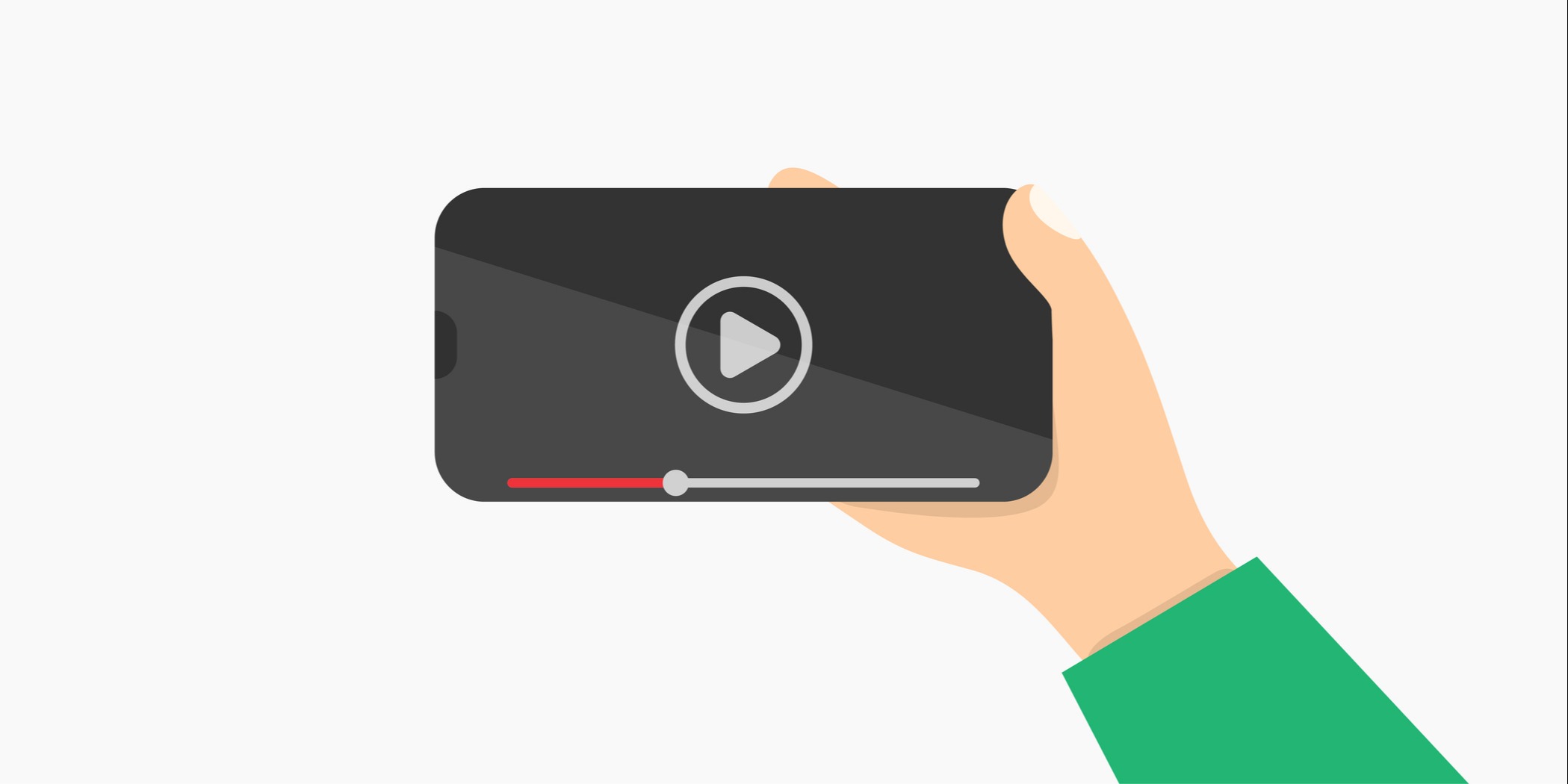 FUN FACT: Viewers retain 95% of a message when they watch it in a video compared to 10% when reading it in text.
With good reason, video has become one of the strongest means by which marketers and sellers are getting results and improving performance with their overall strategies.
Studies have shown that as humans, we find video more memorable, more engaging, and thus it leads us to lean towards video as the most popular form of content out there. Video is taking over. And we're here for it.
Video Statistics to Support Your Marketing and Sales Strategy
Whether you're trying to decide whether or not to adopt video into your marketing and sales strategies, or if you're trying to determine the means by which you're going to create video, we've compiled some staggering statistics to support your efforts.
TRENDING NOW: VIDEO
Here are some stats about what's trending in the world of video.
1. 81% of businesses use video as a marketing tool. (Hubspot)
2. By 2022, online videos will make up more than 82% of all consumer internet traffic — 15 times higher than it was in 2017. (Cisco)
3. Users view more than 1 billion hours of video each day on YouTube. (YouTube)
4. Facebook has over 8 billion video views per day. (TechCrunch)
5. More video content is uploaded in 30 days than the major U.S. television networks have created in 30 years (Invisia).
6. By 2020 there will be close to 1 million minutes of video crossing the internet per second. (Cisco)
7. Over 1.9 billion people use YouTube. That's about one-third of the internet. (YouTube)
8. 85% of consumers want to see more video content from brands. (HubSpot)
9. 78% of people watch online videos every week, and 55% view online videos every day. (HubSpot)
PUT A RING ON IT: ENGAGEMENT
Video is winning engagement. But don't take our word for it.
10. Viewers retain 95% of a message when they watch it in a video, compared to 10% when reading it in text. (Insivia)
11. 65% of people use YouTube to help them solve a problem. Want to build a house or remove weird parasites from your eye? YouTube might have the answer. (Google)
12. Social media posts with video have 48% more views. (HubSpot)
13. Social video generates 1200% more shares than text and image content combined. (G2 Crowd)
14. Video campaigns on LinkedIn have 50% view rates. (LinkedIn)
15. Videos up to 2 minutes get the most engagement. (Wistia)
16. 72% of customers would rather learn about a product or service by way of video. (HubSpot)
17. 92% of users watching video on mobile will share it with others. (Wordstream)
ALWAYS IMPROVING: SALES PROCESS
18. Nearly 50% of internet users look for videos related to a product or service before visiting a store. (Hubspot)
19. 65% of executives have gone to the marketer's site and 39% have called them on the phone after watching a marketing video. (Forbes)
20. 62% of people said they were more interested in a product after seeing it in a Facebook Story. (Marketing Land)
21. Videos attach 300% more traffic and help to nurture leads. (MarketingSherpa)
22. A website is 53 times more likely to reach the front page of Google if it includes video. (Insivia)
23. Videos on your landing pages can boost conversion rates by up to 80%. (Unbounce)
24. Video increases organic traffics from SERPs to a website by 157%. (Conversion XL)
25. 97% of marketers say video has helped users gain a better understanding of their products and services. (Hubspot)
26. Blog posts incorporating video attract 3x as many inbound links as blog posts without video. (Moz)
27. On average, people spend 2.6x more time on pages with video than without. (Wistia)
28. 73% of B2B marketers say video positively impacts their ROI. (Tubular Insights)
With 83% of marketers saying they would increase their reliance on video as a strategy if there were no obstacles like time, resources, and budget, what's holding you back?
Not sure how to achieve results with video? Not sure where to start to start or what forms of video to create? Check out some of these other resources to guide you on your video marketing journey: