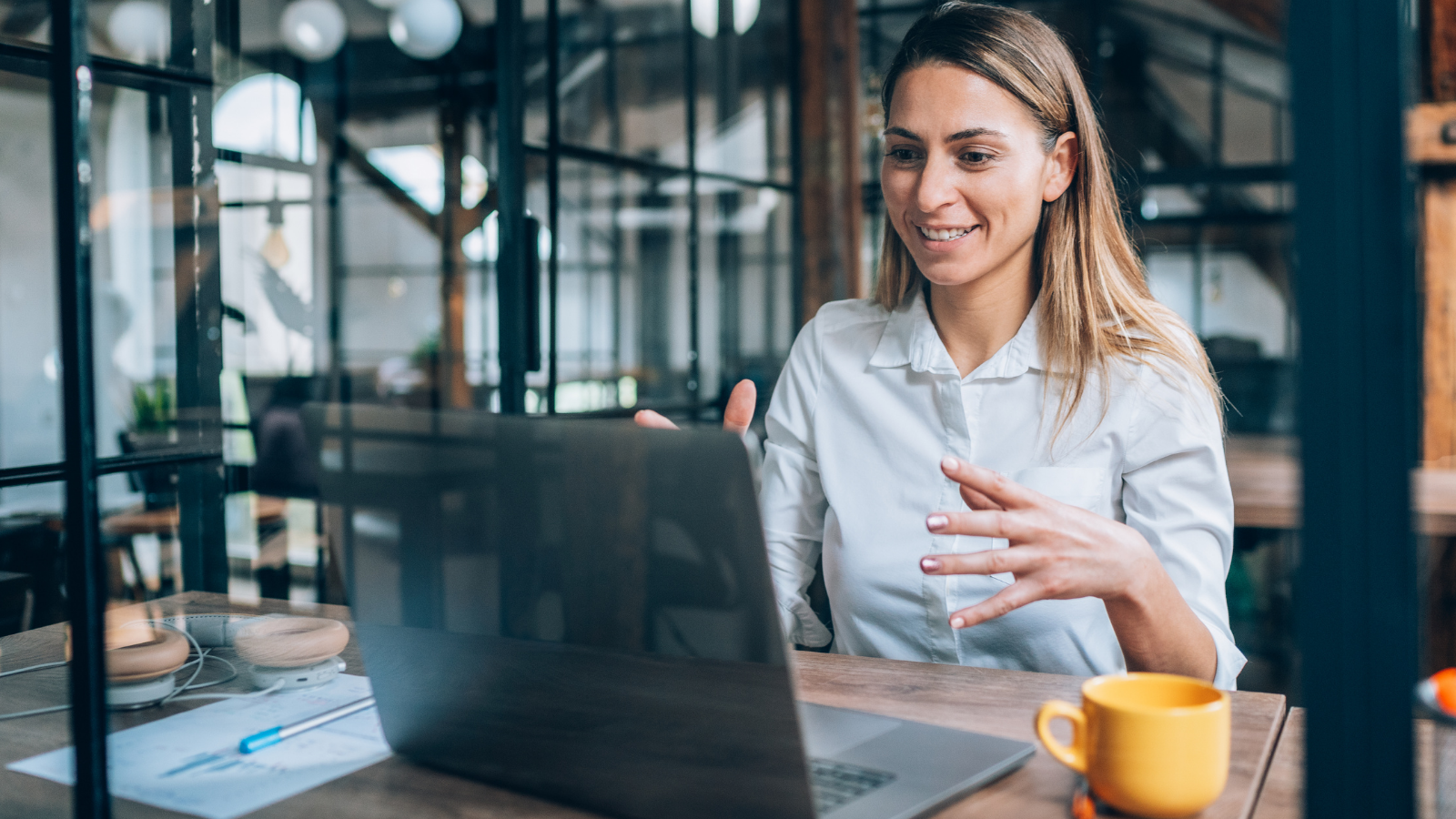 Video is a powerful storytelling medium, which makes it an invaluable tool for your content marketing strategy. It helps people connect with your content and can help develop more meaningful client relationships.
Did you know that video creation drives more sales and leads than any other marketing tool? For example, using product videos can actually increase sales online by 144%.
But the world of video can certainly feel overwhelming, especially when we consider how much is really out there. How do you make your content stand out? What's going to get people's attention? We've put together some top tips to help you do just that, so let's get into it.
Why Video?
Videos make up over 82% of all consumer-driven internet traffic, and this will only continue to grow as platforms like TikTok and YouTube continue to grow and attention spans continue to shrink. Instagram and Facebook introduced Reels to compete, and these days you can use video as a reliable means of information gathering and entertainment. People also engage with video more fully than they do with other forms of media like podcasts, blogs, and even email content.
In fact, people are 62% more likely to watch a video fully than they are to skim through it. According to a HubSpot Content Trends Survey, this even beat out news articles by 1%.
Why Video Works
It's visual, it's engaging, and it's often more personable and friendly than something that is written. People like to hear voices and see faces, but that's not just why video works as a reliable tool for marketing and SEO. Video content is richer than still images and written text. Not only is it more interesting and entertaining, but it's easier for people to take in what they're watching.
Video content drives action because it engages viewers. It's also more memorable, easier to follow, and often easier to create video content, especially with the wealth of new technology we have at our disposal. Making a killer video is easy these days. Do you see now why video is a marketing must?
Crafting a Killer Video
When we say it's easy, we mean it. You don't need fancy camera equipment or state-of-the-art editing software. The options for affordable or even free software are staggering, and if you're looking for something simple, you may even find something that works on your phone. Tech has drastically changed in just the last few years, and doing video from home has truly never been easier.
The technical stuff is a piece of cake, but there are some things you can use to make sure your video is doing the best it can. Good content is planned, yes, but you need to consider where, how, and why your video will be used, as well as the general purpose of your content.
Are you building more brand awareness? Are you trying to educate your audience or promote a product? Working with quality and consistency is going to feed into any of these goals. Without quality, you risk losing engagement from your viewers. Without consistency, you'll struggle to create lasting and important relationships with your audience. There are a couple of easy ways to achieve both.
Tell a Story
People don't watch videos for content that feels dry and rehearsed. They want to experience something narrative that appeals to their emotions. Your goal is to connect with your audience while giving them the information they want. You want to tell a story that brings value to your viewer but doesn't go so far off the track that they lose sight of what it is you're talking about.
Be concise and cohesive, and the rest will follow. Don't overthink this part. Aim to have the human connection you would if you were face to face.
Work to Your Audience
When you know who's watching your content, you'll have more power to customize your video to fit the platform they prefer to use, as well as the content they want to see. Plus, people trust other people more than elaborate or over-the-top productions. Knowing and understanding your audience means it's easier to market to them, but it's more than that.
Your audience wants to see people like them engaging with your product, so testimonials work really well here from others in your audience's demographic. And, when you know your audience and the people who are watching your content, you'll have a much easier time finding their pain points.
Discuss Pain Points
A pain point is a specific problem that your customer is experiencing. They've come to your video to see if you have the solution, so make sure you do. Discuss your customer's pain points and what exactly they should do about it, preferably using your tools or goods. It can be something as simple as not knowing what to wear to a wedding, to understanding that a business has too many steps in its strategy but not knowing how to fix it.
When you know your audience, you know their pain points. And if you know their pain points, you know how to create good video content and sell to them.
Tailor the Content
Creating content should fit a "solutions-driven" ideal. Even if your solution is to entertain, that's enough. But your content needs to match the visual needs of your audience. You will also find that the style of your content needs to change based on the platforms your audience inhabits.
For example, TikTok has a large focus on viral videos and fun trends, whereas Facebook is about building a community. You can use the same video and edit it in multiple ways to suit different platforms. This not only saves you time and money but means you're getting the most out of your audience in each sector.
Get the Technicalities Right
These things are simple but oh so easy to let fall through the cracks. You should make sure you have the technical details nailed down. It's important your video is mobile-friendly and make sure your resolution is as good as it can be. Blend eye-catching thumbnails with great editing, descriptions, and tags. This helps people find your videos, but also makes it more enjoyable for them when they do. Today, this is an expectation of users, so don't overlook the tech.
Don't Forget About Video Marketing
We're talking SEO and CTAs here. If you don't know, that's search engine optimization and calls-to-action. Respectively, these help people find your content and then encourage them to do something with what you've told them. SEO is all about using the right keywords to make your content visible, so find relevant words or phrases and fit them organically into your descriptions and titles.
Regarding CTAs, place them strategically so you don't come across as salesy, which can be off-putting for many viewers. Most people prefer to put their CTAs at the end of a blog, video, or article. Also, be sure to be intentional about what CTAs you are using in videos. A video isn't a place to toss all your CTAs. Just like other content you want to be specific about what you are asking the user to do based on the content you have created.
Using Video to Boost Sales
Video creation is the key to any excellent marketing strategy. It's just more engaging, and there's evidence and proof to back that up. But it's about more than just slapping together a video and hoping for the best. Just like your other marketing tactics take care of what you're doing and how you're doing it.
If you're interested in furthering your marketing and sales performance, whether through video or not, then we've got your back. Contact us today to find out how we can help you get more leads, improve your retention rate, and convert more people into paying customers.