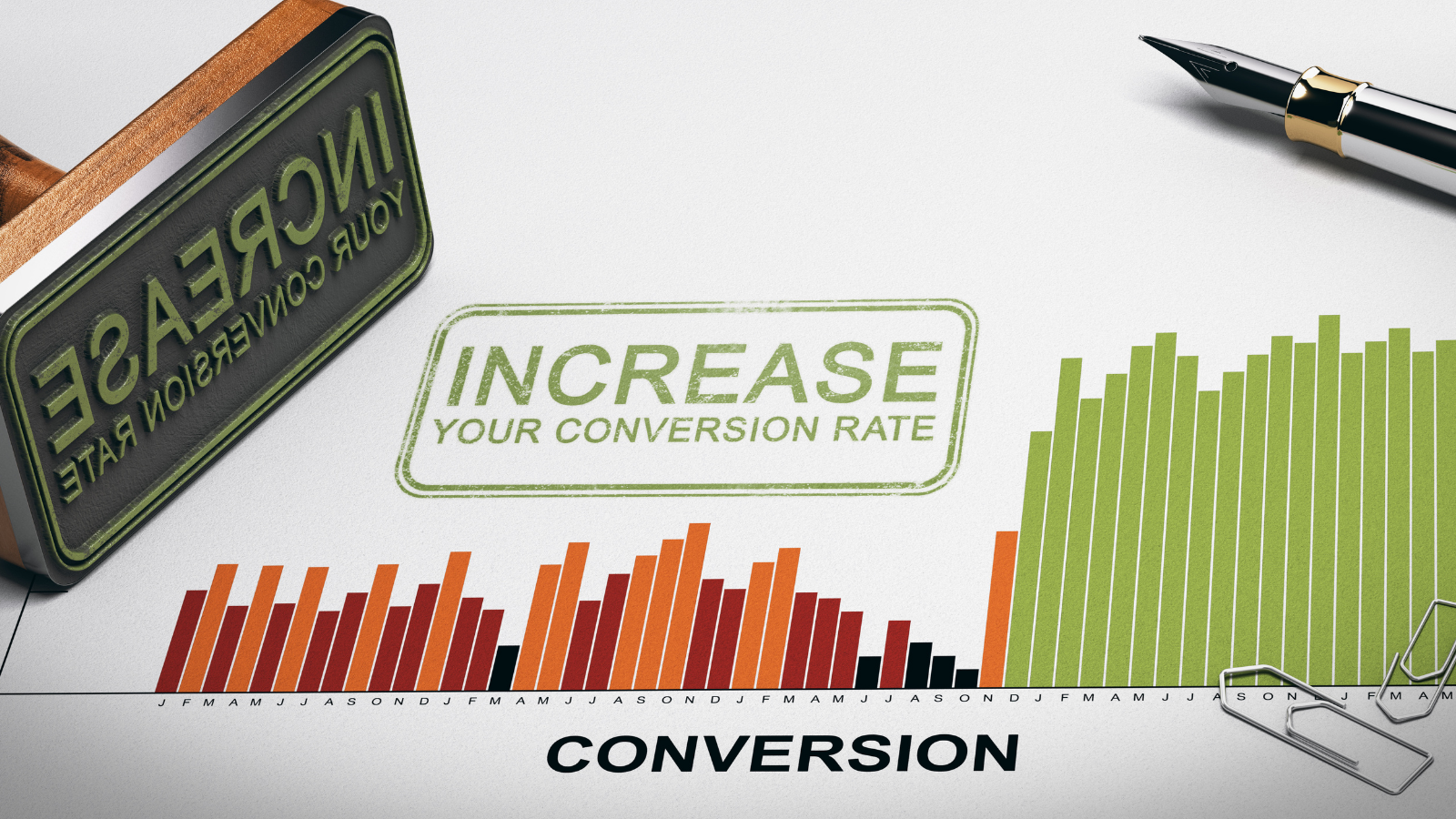 Put simply, today's marketing teams tend to have one primary focus — driving traffic toward their websites in hopes that it converts into qualified leads for sales reps to close.
However, most teams overlook one major tactic that can help their companies achieve long-term, sustainable success, and growth. The trick is to get more out of existing traffic and leads.
That's where conversion rate comes in.
In this blog post, we dive into what a conversion rate is and how to make the most of it. Let's get started!
Definition of a Conversion Rate
In marketing, a conversion is when a visitor to your website completes your desired goal. Converting a visitor to a lead or customer comes in many different forms depending on your business. The main conversions inbound marketers refer to include:
Sales

Leads

Email sign-ups

Form completions

Registrations

Subscriptions

Visits to a key page

Phone calls or another form of direct contact

No matter how you look at it, when someone changes from a passive visitor to an active, interested prospect, you've converted them.
How Conversion Is Calculated
So now that we know what conversion is, it's time to put on our math caps. Don't freak out! There's a simple formula for figuring conversion, and you can even use your calculators.
Conversion rate is calculated by dividing your number of conversions (or leads generated) by your number of visitors (or web traffic) and multiplying that number by 100 to get the percentage.
Leads Generated ÷ Website Traffic x 100 = Conversion Rate %
You may be wondering, "What's a good conversion rate?" This is a frequently asked question, and the most honest answer is that it varies from industry to industry. Generally speaking, a good B2B website conversion rate falls between 1-3% with 5% being excellent.
When Should You Optimize Your Website for Conversion?
Let's face it — it doesn't matter how many people come to your website if you're not converting them into leads. If your website is getting traffic, then you should consider conversion rate optimization.
When you optimize for conversion, you will get more out of your existing website traffic and ensure you're targeting qualified leads. There are lots of strategies you can implement to accomplish this task. Consider these tactics:
Create text-based CTAs near the top of your blog posts

Add pop-ups to your blog to capture more leads

Run A/B tests on your landing pages to identify your top converting features

Build automated workflows, so leads can book sales meetings in one click

Add a live chat feature to your highest converting web pages

Optimize high-performing blog post content

An Important Metric for Marketers
One of the most important metrics that marketers place a high value on is conversion rate. When your job is to generate leads, you want to make sure the leads you're getting are people you actually want to be your customers (and not spam).
Conversion rate is how you show your clients — and your higher-ups — that your marketing efforts are working.
By using these strategies to optimize your website for conversion rate, you'll get more out of your existing traffic and ensure you're targeting the right leads at the right time.
*Editor's Note: This blog was originally published in 2015 and has since been updated.