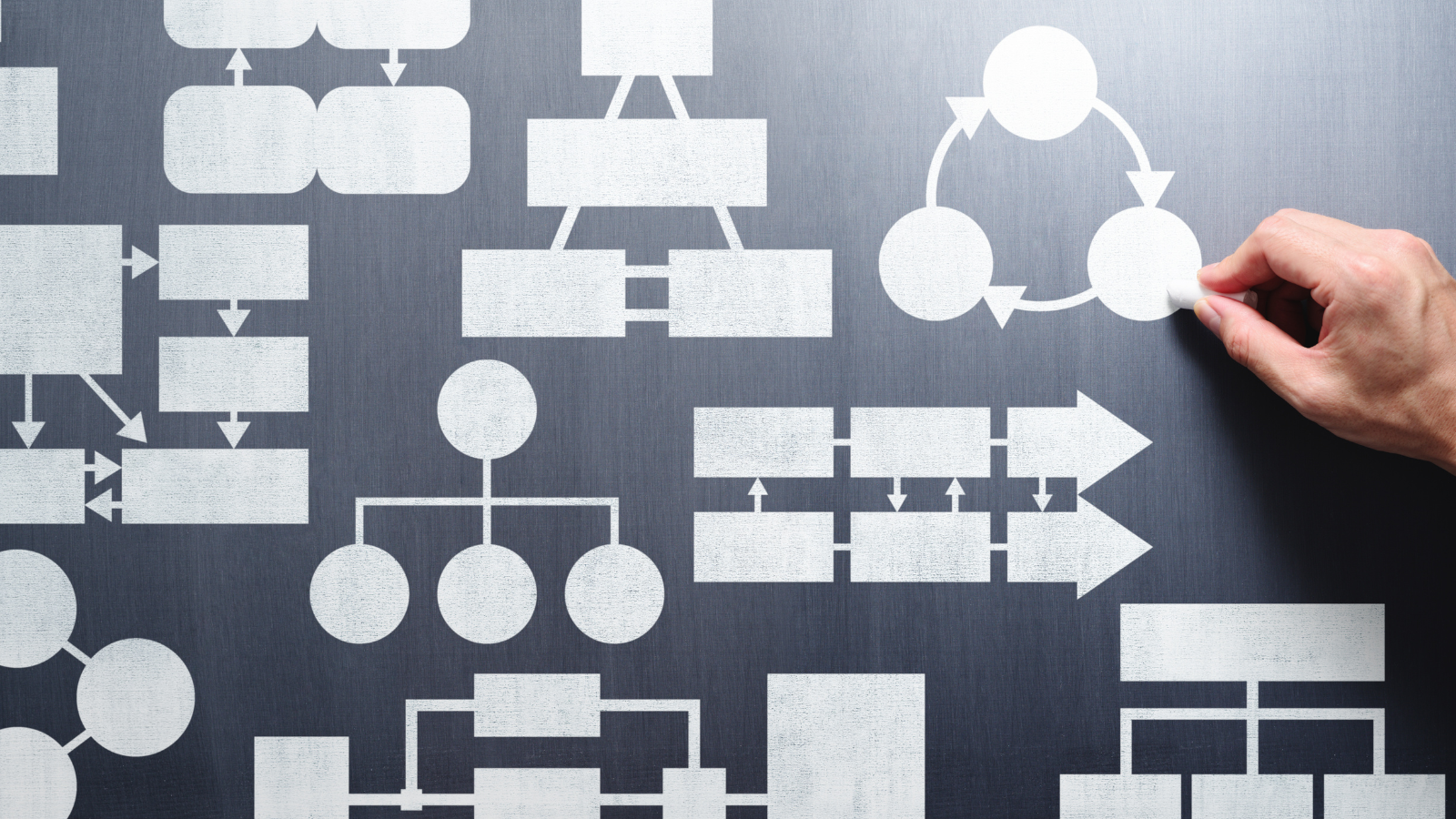 When it comes to email marketing, it's a tough battlefield. There are many things that make the difference between an email that gets read versus an email that gets deleted. When you consider that the average individual's email inbox is bombarded by marketing emails every single day, it's easy to get discouraged.
After all, how are you going to get your emails in front of your readers?
You've heard it before: customization and personalization make email relevant to readers. One of the best ways to offer relevant emails is through email workflows that are designed to accomplish specific goals. This post shares 11 to get you started!
What is an Email Workflow?
First, let's define what an email workflow actually is. HubSpot and other email platforms allow you to create an automated series of emails that are triggered when someone takes a specific action — like downloading a resource, signing up for a demo, or requesting information.
Using platforms like Hubspot, you'll be able to design and create these emails and set up the trigger points that indicate when these emails should begin sending. Workflow emails have infinite potential for creative ways to nurture leads.
1. A Welcome Workflow
Most people will expect a welcome email when they sign up for a service, and this email is a great way to start nurturing your relationship with each customer by welcoming them to your company.
You can use this opportunity to ask customers if they want to sign up for your newsletter or ask them to define their interests so you can customize their experience.
2. Topic Workflows
Topic-based workflows are one of the most common types of email workflows to set up. They're triggered when a page a certain page is viewed. For example, if a customer clicks on a targeted ad promoting your new line of pens, a workflow could trigger the following day with offers on the new pen line. This type of workflow can be triggered by content offers as well, promoting educational or informational material. If a prospect downloads an ebook on a particular subject, your workflow could send a follow-up email promoting a webinar on the same topic.
3. Helping a New Customer Workflow
Sometimes, a new customer may be new to the buying process for a product or service like yours, and they may need help navigating the process. This can be easily resolved by creating a welcome series to guide the customer through your sales funnel. These emails can be set to flow until the customer makes a purchase, which then stops the emails from being sent.
4. Lead Nurturing Workflow
If you already have a highly-engaged lead, such as the one that's reading your emails, your newsletters, your eBooks, and the rest of your content, you might need to provide more guidance to turn them into a paying customer. At this point, you could send middle-of-the-funnel content that inspires them to make a purchase.
5. Engage Sales Rep Workflow
When you've got a customer who is deep inside your sales funnel and is about to make a purchase, you can set up a workflow to ensure you have a dedicated sales rep on hand to receive all the information you have on that client so you can provide a truly personal sales experience. The triggers for these can be set up on high-value sales pages, such as pricing pages and key product pages.
6. Re-Engaging a Customer Workflow
Sometimes, you'll engage with a customer, and then they'll go dark, having not made a purchase. A workflow can be set up for inactive contacts, triggered by a period of time elapsing after they last visited your website or the last time they opened an email. This workflow can effective if you include incentives to re-engage, such as discounts or new information.
7. Abandoned Cart Workflow
An abandoned cart means that your customers were close to making a purchase, but something stopped them. You can set up automated email workflows to remind your customers that they have items pending in their baskets, maybe giving them an incentive to help them complete the purchase. Also, make sure you include a catchy subject line, like "Don't Forget You Goodies!"
8. Event Hosting Workflow
If you're hosting an event for your company or business, such as a live webinar or an in-person event, you can set up automated emails to inform contacts of these events. You can also create a series of emails leading up to the event, making sure that the customer has all the information they'll need for the event to run smoothly.
9. Customer Satisfaction Workflow
After having made a sale, it's important to follow up with your customers to make sure they are happy with the experience and to request feedback. This can be easily done a few days after purchase using a simple questionnaire or survey.
10. Positive Feedback Workflow
Slightly different from a customer satisfaction workflow, this is where you're proactively sourcing positive feedback from your past customers, so you can use testimonials and reviews to gain credibility.
11. Upselling Workflow
After your customer has made a purchase, don't stop communicating with them! It's important to remember that retaining an old customer is easier than making a new one. You should take the opportunity to cross-sell related products or upsell to a fuller solution.
It's easy to see how email marketing workflows can make lead nurturing easier for you. Get creative and come up with new workflows that address each step in your sales process and customer service experience.
*Editor's Note: This blog has been updated with relevant information.