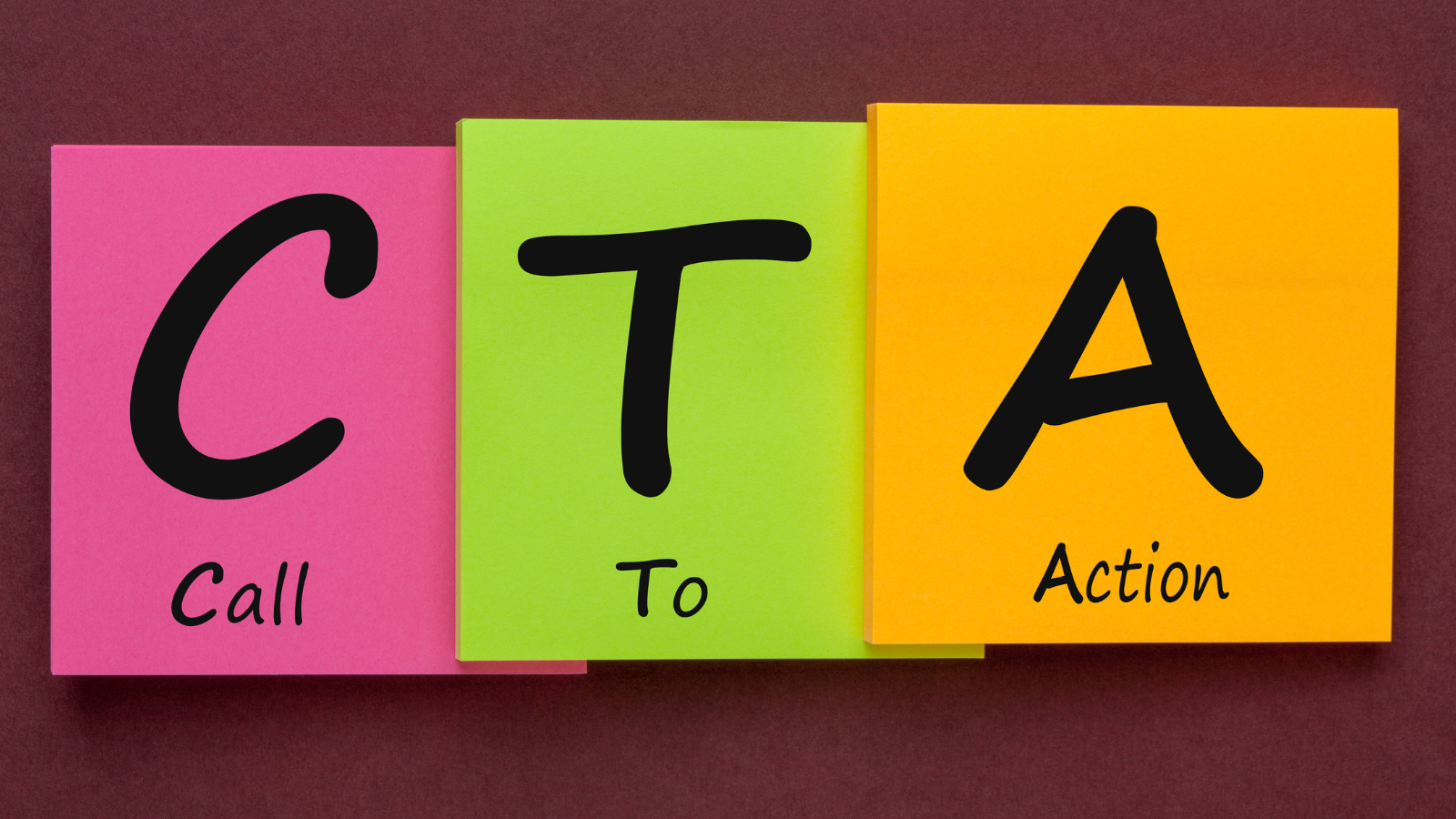 In the world of marketing, calls to action are absolutely vital.
No nonsense, powerful marketing is created through a series of steps down a funnel, paved with calls to action. Here's how to develop better CTAs to ensure successful campaigns and more conversions.
What is a Call to Action?
A call to action, or CTA, as it's often referred to, as an action marketers want consumers to take. CTAs can instruct consumers to fill out a contact form, follow a business on social media, or even click the buy now button to complete a purchase. In any case, a call to action takes the consumer one step further down the funnel.
Why Do CTAs Matter?
Without a call to action, a brand's communications with its target audience are less effective. We always want a full funnel in marketing, and CTAs will get you there. CTAs are actionable and increase consumer engagement, which is always welcomed! Whether a business is sending out newsletters, emails, or social media content, a call to action will always suggest the next step.
What good would a brand be if nobody knew how to engage with it? Believe it or not, we follow calls to action all the time. These small actions on the part of the consumer are taking us one step further toward purchasing.
We've all been there – one minute, you're scrolling Instagram and see a sponsored ad, and you're following prompts to learn more about a company before you know it. Clicking the ad, visiting a website, reading reviews, or entering your email for a coupon code are all ways companies attract us. Every time you've purchased something, you've likely followed multiple calls to action to get to that point!
What Makes a Call-to-Action Effective?
As a marketer, you know content and ads need to be effective to win over your audience and lead to better conversion rates. However, creating calls to action can be tricky if you aren't careful. There is an art to persuasion and a fine line between suggesting and being pushy. To create CTAs that aren't overly sales-y, you'll need to remember a few good tips.
Understand the Buyers' Journey
Imagine someone discovering your brand. They've never heard about your company and what you do. Brand awareness has only begun. In this instance, a buy now button won't be convincing.
In the beginning stages of the buyers' journey, a person is likely to follow a company on social media or check out your website. Respect where they are in the journey and tailor your CTAs to pull them in, increasing awareness and showing them what you do.
With consumers who are considering your brand (e.g., they've signed up for your email or visited your website multiple times,) you'll need to create calls to action that bring them closer to the decision-making process.
What do they need to decide to buy your brand? In the consideration stage, CTAs like downloading an eBook or webinar is convincing. Perhaps consuming video content on social media will allow them to choose your brand. The point is to be mindful of how CTAs for each stage of the consumers' journey matter. Meet potential customers where they are.
Make it Pop
Where should CTAs go? Place a call to action where you want someone to click, call, download, or follow. CTAs can be placed on your website, blogs, marketing emails, social media, and even on Google if you've purchased ads. Next, CTAs should stand out. The language you use matters! Start strong with an imperative sentence that persuades the reader to click.
Compelling CTAs use action verbs with phrases that are commanding and tempting. Be sure to create buttons or links in different colors and fonts from the rest of the text. Use A/B testing to see which colors, styles, and text your audience jives with the most. With this information, you'll create more effective CTAs.
Make It Low-Risk
Consumers can be slow to commit (here's why minding the buyers' journey is smart,) so keeping CTAs low risk and high reward is necessary. Prospects are likely to follow through when calls to action are transparent and offer them something with little obligation. Encourage them to get to know your brand better, apply easy-to-understand language, and make actions as simple as possible.
One CTA is All You Need
How many CTAs are appropriate per page? The truth is really simple: Just one.
Many marketers may think the secret to capturing short attention spans is to sprinkle CTAs everywhere, but one does the trick. One irresistible (and strategically placed) CTA will bring prospects down the funnel if done mindfully, i.e., remember to pair CTAs with the customers' journey for best results.
*Editor's Note: This blog was originally written in 2015 and has since been updated.