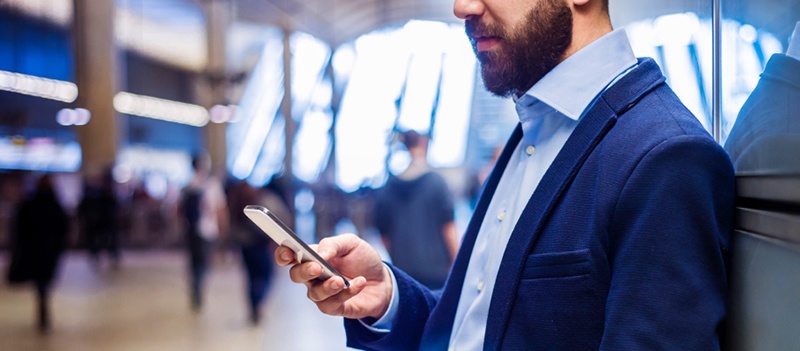 As with most marketing and sales questions, there is a short and long answer to this question. The short answer is: as many times as it takes. The longer answer isn't quite so black and white.
Let's start with exploring why someone would ask this question in the first place. What I've found in my many years, working with companies of all shapes and sizes, is that there is a natural inclination to treat inbound (or website or marketing) leads very differently than prospects identified and cultivated by individual salespeople. This is especially true for those industries that still rely heavily on cold calling.
Many salespeople tend to feel like if the lead was handed to them, then it must be hot. The potential customers must be ready to talk and ready to buy, and all the salespeople have to do is introduce themselves and keep the conversation going. While yes, this absolutely happens (and we love when it does), this is not the only goal or benefit of a successful inbound marketing strategy. The goal of a truly robust and strategic lead generation plan is to identify potential prospects, at every stage of the buyer's journey, that may not have been identified otherwise. This does not only include, but in many case particularly focuses on, top-of-the-funnel (TOFU) leads.
Why is this?
This is because, at the core of inbound marketing, we want to create and publish content that is easily found online by potential buyers, as early as possible. We want them to identify themselves when they are simply becoming aware of their problems or needs, or just starting to consider their options... before they've ever talked to potential vendors, like you.
We want to be the first to form a relationship with them by creating compelling educational content that showcases your brand's expertise, value, and thought leadership.
The next step is that of the salesperson who continues and nurtures that relationship, as much as is needed, in order to get closer to the sale. Marketing's job is not to get a lead ready to buy (though there are certainly ways marketing helps with this) but to introduce a lead to your organization, determine that the lead is qualified, and let you (the salesperson) do what you do best… uncover needs and sell solutions.
Therefore, when you are given a lead that was generated through your inbound marketing efforts, it's key that you first identify where the customer is at in the buyer's journey and then you continue that conversation that was started online. It's key that you are persistent, just like you would be with any other prospect you are trying to engage with or set up an appointment with. You have to use content, valid business reasons, and a variety of touchpoints—again, just like you do with any other prospect—in order to move them along.
Understanding these things and acting appropriately will help ensure you close more business and that your marketing leads aren't going to waste, because who wants that?