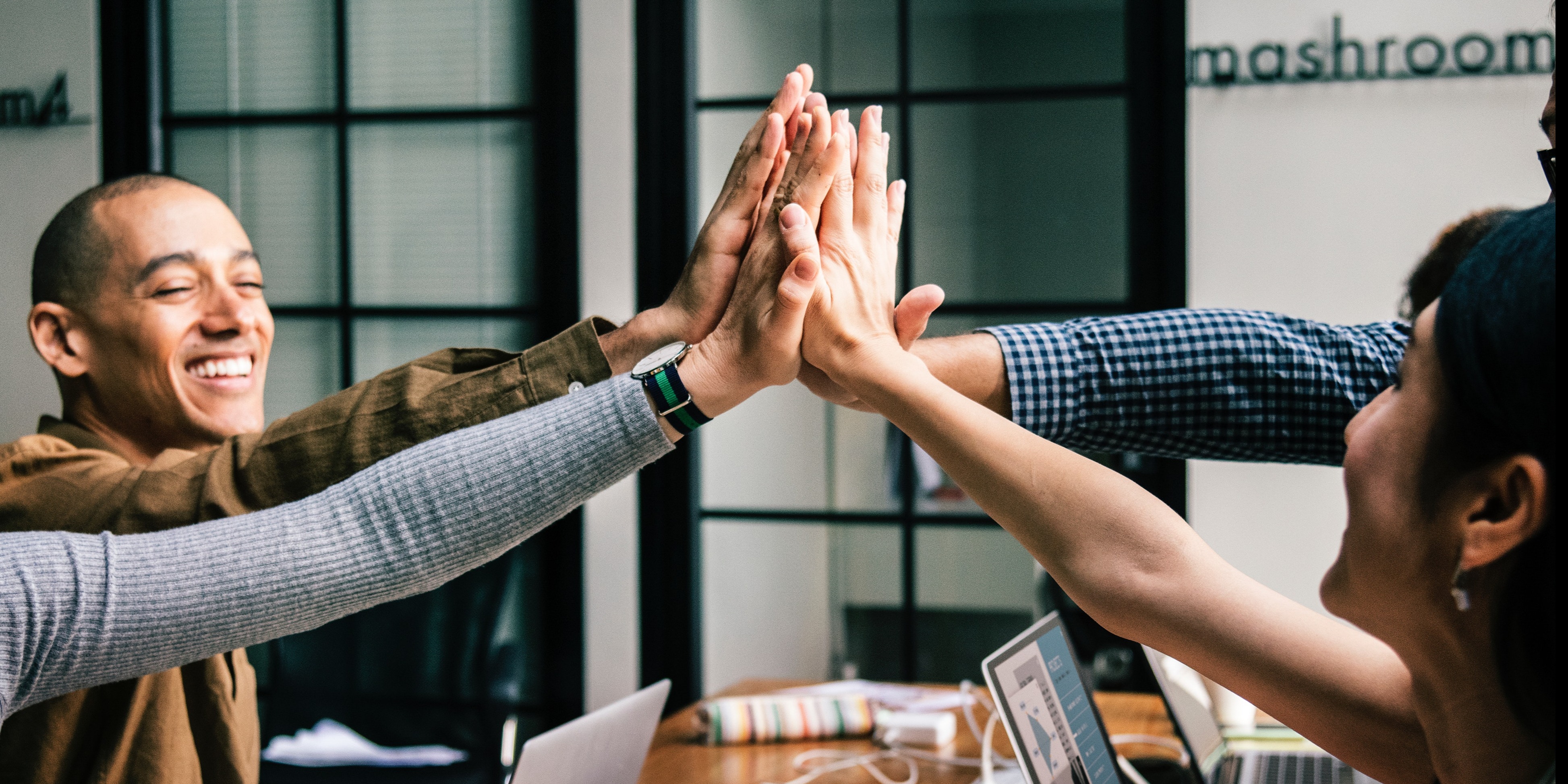 Occasionally we get the question, "Well, why do we need an inbound marketing agency if we have an in-house marketing department?" Good question.
Inbound marketing agencies should not be competing with marketing departments; they should be partnering with them. This is how we do business differently at LeadG2. In fact, marketing and sales directors love us! We are an extension and an arm of their in-house marketing team that allows us to focus on areas we are experts in, and allows the marketing team to complete other vital marketing tasks. That marketing team is extended when they partner with us, and we bring an entirely new team of writers, designers, sales experts, and marketing professionals, all filtered through one lead consultant to work with your team. Here are four reasons your marketing director will love us.
1. We Eat Our Own Dog Food
Ok, so that colloquialism is a strange visual, but it is true! We are a successful inbound marketing agency because we have applied the products and services we provide our clients to our own company and practices. In fact, the reason we started doing inbound marketing for others is because we saw so much success with our own company, The Center for Sales Strategy. When searching for an inbound marketing company, it's vital to confirm that they are their own best case study. Your marketing director will thank you for it.
2. Strategy
Each LeadG2 client has a dedicated inbound marketing and sales consultant committed to strategy and project management. A tailored solution and GamePlan is created for individual needs that include:
Lead generation strategy and website recommendations

Customized content strategy with content calendar

SEO, social, and email marketing strategy

Sales enablement recommendations

Lead flow strategy for website lead workflow and best practices

Campaign development and tactical plan

And more
Your marketing director will utilize us to establish thought leadership in your industry, showcase your expertise, and deliver value to both prospects and clients, in order to grow your business. What marketing director wouldn't love that?
3. Specialized E
xpertise
You invest a lot in your marketing strategy — both money and time. Your marketing director will love having specialized experts as a part of your marketing team. No matter how smart or how experienced a marketer is, it's almost impossible for one marketer to be an expert in every methodology and tactic out there. There's A LOT, and the marketing space is continually evolving and changing. Our goal is to step alongside our clients and be the experts on all things inbound marketing and sales, making the overall team smarter. You will learn from us, we will learn from you, and together, your brand's marketing and sales will improve and benefit from this partnership.
Our expertise doesn't just stop at inbound marketing and sales. We dedicate hours of our time staying well-versed and knowledged on the very large and powerful Hubspot platform. From the Marketing Hub and the CRM to the Sales and Service Hubs, we are there to guide clients on everything from basic tasks to the latest technical updates.
We know Hubspot. But, we don't just know it. We live it and believe in it. At LeadG2, we started using HubSpot as our all-in-one marketing platform eight years ago and have seen great success since. Today, we are a HubSpot Platinum Partner and have a full staff of Hubspot and inbound marketing experts. Each LeadG2 consultant helps with the HubSpot set-up, customization, optimization, troubleshooting, and training.
One of the biggest reasons people don't have success with inbound marketing is because of a lack of execution due to not utilizing the technology and strategy properly - which often stems from lack of time to stay educated on all the updates and changes that are constantly happening. Your marketing director will love being able to use this effective resource to its fullest capacity by having a HubSpot expert on your team that knows, practices, and believes in a strong inbound marketing and sales strategy.
4. Accountability
What good is an inbound marketing agency if the marketing team doesn't know what they are really doing? Accountability is crucial, and it starts with communication. At LeadG2, we communicate often and effectively. It is essential to keep the marketing director informed on the project management process. Additionally, it is necessary to be transparent regarding ongoing reporting, analysis, ROI tracking, and optimization.
Our team is dedicated and accountable. We are constantly monitoring analytics in HubSpot and Databox, and your marketing director will love getting these frequent reports from us. Plus, we know how busy you are with many other initiatives, so we help keep our clients organized so they know what is needed, and when, and they don't' have to waste precious time sorting through emails or trying to figure out action steps. That's our job!
We know that marketing directors are busy. They work hard to grow your market share, increase client retention, and contribute to up-sell opportunities. Isn't it time to give them a boost? Perhaps an aide to help increase website conversions and build a consistent pipeline of sales qualified leads. We try not to brag on ourselves too much, but we gotta tell you... your marketing director will love us!