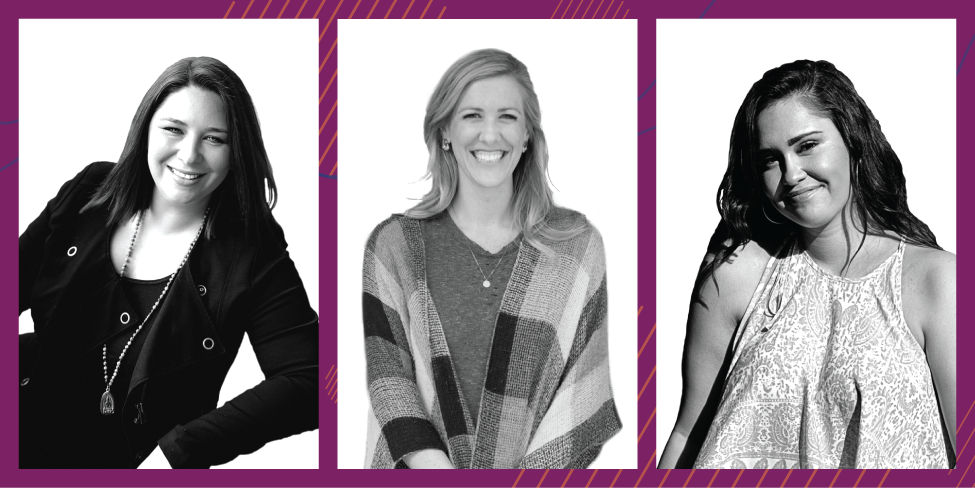 FOR IMMEDIATE RELEASE
LeadG2 Announces
Three
Leadership Promotions
Amidst a Global Pandemic, LeadG2
Announces Three Promotions
, E
xperiences Exponential
Growth,
and Sees
Record Client Retention
Rates
(Dec. 10, 2020) — LeadG2 by The Center for Sales Strategy, a sales growth agency, announced the promotion of Dani Buckley to Vice President and General Manager of LeadG2, along with the promotions of Maryanne McWhirter and Emily Hartzell to Senior Inbound Marketing and Sales Consultants.
"LeadG2 is experiencing amazing growth, and that growth does not happen without amazing people," said Matt Sunshine, Managing Partner of The Center for Sales Strategy and its family of divisions. "Dani has distinguished herself as truly an expert when it comes to helping companies use inbound marketing and lead generation to sell smarter, sell faster, and drive revenue. She is the perfect person to lead LeadG2, and we are delighted to recognize her with this promotion."
To prepare for the expected 2021 business increase, McWhirter and Hartzell will help manage both the business and the people on the team in their new roles as Senior Inbound Marketing and Sales Consultants. Both have proven to be leaders on the team and genuinely exhibit the company's core values of quality, integrity, and responsiveness, day-in and day-out.
"Nothing makes me prouder than having the opportunity to reward excellent work and to promote from within," said Sunshine. "As LeadG2 continues to grow, it's important that we have a strong leadership team to serve our customers and bolster our incredible company culture. We are thrilled to see both Maryanne and Emily grow in our company and step into a leadership role. They've both played a major part in our success, and will play a key role in our continued growth."
LeadG2 is a Platinum Partner of HubSpot and is one of the premier sales growth agencies in America — supporting clients' revenue growth through inbound marketing, lead generation, and sales enablement strategies. In the last ten months, LeadG2 has added over 18 new retainer clients, 7 new team members, and proudly boasts an industry-leading 88% retention rate. The promotions of these three team members, along with the addition of new team members to the client services team, support the belief that this dynamic growth will continue in 2021.
"Yes, LeadG2 is having a great year by anyone's measure," said Sunshine, "but what is even more special are the results that our clients are experiencing right now. Our focus has not changed — we remain committed to helping our clients sell smarter, sell faster, and grow their revenue."
LeadG2 is a sales performance agency that helps businesses drive revenue with the use of inbound marketing and sales enablement tactics since its launch in 2012. As a division of The Center for Sales Strategy (founded in 1983), which exists to help organizations improve sales performance through its approach to customer-centric selling and talent-focused management, and a proud HubSpot Platinum Partner, LeadG2 prides itself on using the best tools, tactics, and strategies to help clients find success and revenue growth by selling smarter and selling faster. To learn more about LeadG2 by The Center for Sales Strategy, visit LeadG2.com.
###
MEDIA LINKS:
MEDIA CONTACT: