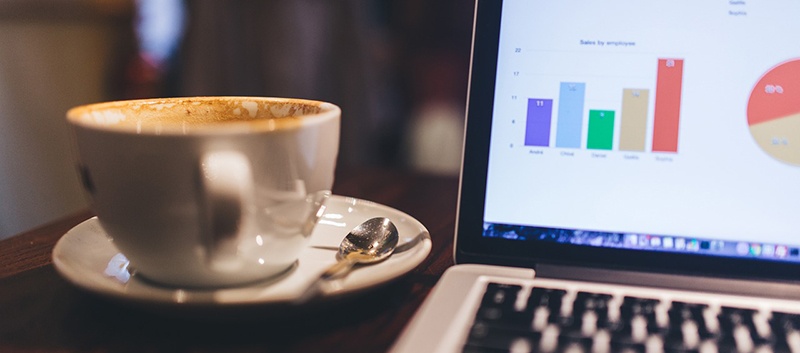 The objective of any marketing initiative is to help close business and generate revenue. Measuring the ROI of the marketing tactics you deploy will help you make sound decisions on where your organization invests its marketing budget and continuously optimize the results your marketing resources produce.
But sometimes your ROI can manifest itself in multiple ways. Sure, it's always important to measure the number of deals and total revenue that marketing helped produce, but it's equally beneficial to understand all of the positive outcomes your marketing generates. Inbound marketing in particular has the potential to produce ROI in a variety of ways. Below are examples of ways your ROI can be revealed when inbound marketing tactics are consistently deployed over an extended period of time.
6 Ways to Measure Inbound Marketing ROI
1. Uncover New Leads
Inbound marketing helps more potential prospects to find you. It drives the number of visitors to your website, and it helps convert more of those visitors into leads.
HubSpot states that 92% of companies that use their software to support an inbound marketing strategy see an increase in web traffic.
40% of those companies saw an increase of at least 75%

93% saw an increase in the number of leads
2. Close More Existing Non-leads
Leads generated from non-inbound channels and even "old, dead" leads can be closed quicker when inbound methodologies are deployed. It's amazing how fresh, relevant content can breathe new life into a stale lead.
Your prospects want to be educated—not sold to. So they really appreciate it when you send them a link to a blog article or other content they'll find interesting and relevant. And if you continue to produce good content that that they appreciate, they'll stay engaged.
3. Close More Business with Superior Lead Intelligence
One of the benefits of the technology that supports inbound marketing is the lead intelligence that it produces. Gaining insight into who is visiting your website, the pages they are viewing, and the content they are downloading will obviously help your salespeople to know who they should be calling on.
But it also alerts sales as to when they should call and what topic the prospect is interested in. This type of intelligence will lead to a "warm" consultative sales call as opposed to a cold call where the salesperson is on a "fishing expedition" trying to determine the areas of interest.
4. Increase Online Visibility and Brand Recognition
Consistently producing relevant content that your prospects find educational and interesting has a positive influence on your brand. Your website and your company will be positioned as a valuable resource that prospects can trust.
And as you build that type of trust, your prospects will not only continue to come back to your website to learn, but they will share your website with friends and colleagues as well.
5. Establish and Maintain Thought Leadership
Producing and publishing high-value, relevant content for your prospects to consume will position your company and your sales team as subject matter experts, trusted advisors and thought leaders.
This is especially true if your sales team participates in writing the content. This will help them rise above the crowd and no longer be considered "just another sales person" by their prospects and clients.
6. Nurture "Not-Ready-to-Buy-Yet" Leads to Close
If you have a long sales cycle, it's critical to keep your prospect engaged. Your inbound marketing strategy should leverage content and business intelligence to build automated workflows to nurture long-term leads. These workflows can be as sophisticated as you need them to be. You can build branching that is based on vertical segmentation, contact title/function, geography, type of previous engagement, etc. Keeping these long-term leads engaged means that you'll have to generate fewer new leads later on.
In order to get a full picture of the ROI your inbound marketing is producing, be sure to track each of these measures.
Editor's Note: This blog was originally published in August 2017 and has since been updated.