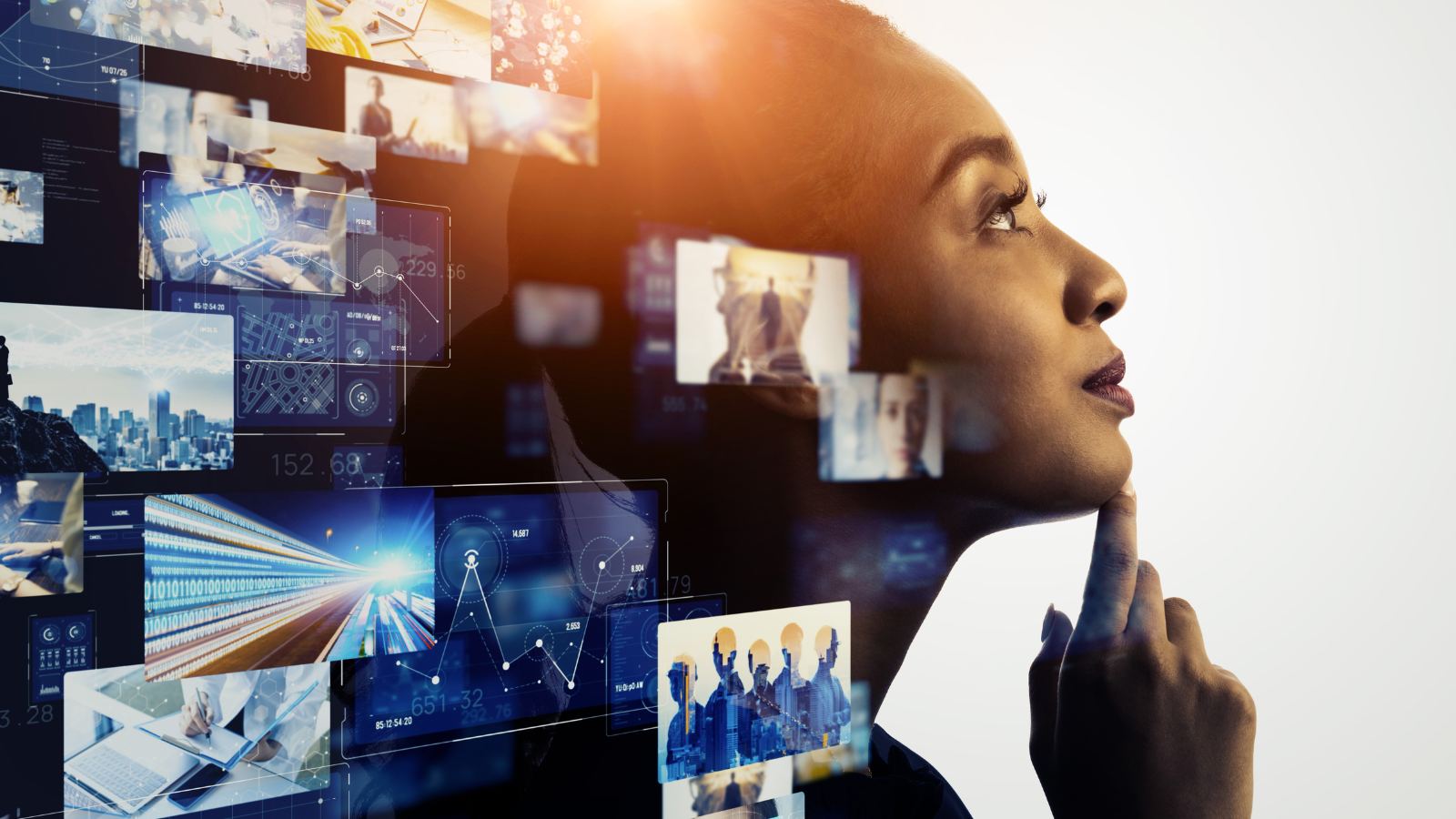 When you think about a purchase or decision that you've made, it often boils down to how it was presented to you visually. Let's say you were looking for a new project management system for your team. You're doing research, reading blogs, watching videos, and more to learn everything you can.
You start looking over their website, maybe you subscribe to their newsletter, or start seeing ads about them. You are likely being shown one of the following: how it can solve the problem you're having, details of how it will solve that problem, or what your life can look like if you use this product. Now think about how that was served to you — most likely in a visual manner.
Why Visual Content Produces Results
Whether you're at the beginning of the buyer's journey or making your final selection, the content they are targeting you with has a purpose, aligns with where you are, and is designed, literally, to pique your interest. Our brains are drawn to visual communication. When visual content is paired with other mediums, you're likely to see better engagement results.
Sure, reading testimonials, hearing from other customers, and speaking with a salesperson are all influential and necessary to help gather the information you need. But seeing the product in action or even opting for a free trial yourself is where you persuade the buyer. These visual aspects of marketing can be a major deciding factor when making a buying decision.
Using Visual Content to Persuade Your Ideal Customer
No matter your industry, B2B or B2C, or customer, visually highlighting your offer can help bring all the other parts of your sales funnel to life. But how do you implement it properly?
Start by determining what your ideal customer is after — the problem they need to solve, a way to make their life easier, a tool to maximize efficiency or ROI. Then think about where your product offering comes into place.
Now it's time to create visual content that will engage them and, hopefully, persuade them to become a customer. But what are the best ways to do that?
4 Ways to Use Visual Content in Your Marketing
1. Graphics
A great start is to incorporate graphics. Use quotes, existing photos, testimonials and reviews, statistics, and more to create graphics. These can be still graphics with brand colors and your logo. Or you can take it up a notch and make them into a gif with some animation. This will serve as another way to present important information to your audience in a more digestible manner. Think about when they're scrolling on their phone; a long paragraph of text could likely deter them. However, a short snippet in a visual form could grab their attention. These graphics serve a wide variety of purposes. You can use them across your website, as social media posts, paid ads, within your emails, and more.
2. Infographics and Data Visualization
Similar to the previous option, this is a more in-depth piece of visual content. It provides a bigger picture and more details. This is where you can showcase those statistics around your offering. When you have these in your pocket, not only can you have them live on your website and promote them across numerous platforms, but they're also a great resource for your salespeople to deploy when speaking with prospects. Not to mention, you can take bits and pieces of the greater whole and use those to grab people's attention too.
3. Photos
Sharing social proof in the form of photos is an excellent way to engage your audience. Highlight the use of your product — if it has alternative uses, show them! If your product would warrant a before and after, showcase the transformations. When a consumer, no matter B2B or B2C, can see the product or service doing its job, it can help them advance in their buyer's journey.
4. Video
Lastly, video! This is one of the influential forms of visual content. You have the opportunity to appeal to more than one of the senses. You can show emotion, allowing the viewer to deeper understand how someone like them benefitted from your product or service. You can highlight the real people whom you've helped, sharing their journey from the beginning. This type of content can have the greatest reach. Host the video on your website in various places, use bits of it for social media posts or paid ads, highlight it in your emails, and reference it in your reading materials.
Persuading Your Prospects with Visual Content
Once you've identified what your audience wants, created the visual content to compliment, and begun using it to target your ideal customer — it's your turn to use that engagement to persuade them through further conversation.
They know who you are, what you do, and how you can help. But do they really know why you're the best option for them? Pay attention to what they've engaged with, send them additional content and information that is relevant, and use the visual content you've created to help you sell faster. Let your visual content make the introduction, and then you can step in for the last dance.
*Editor's Note: This blog has been updated since it's original posting.