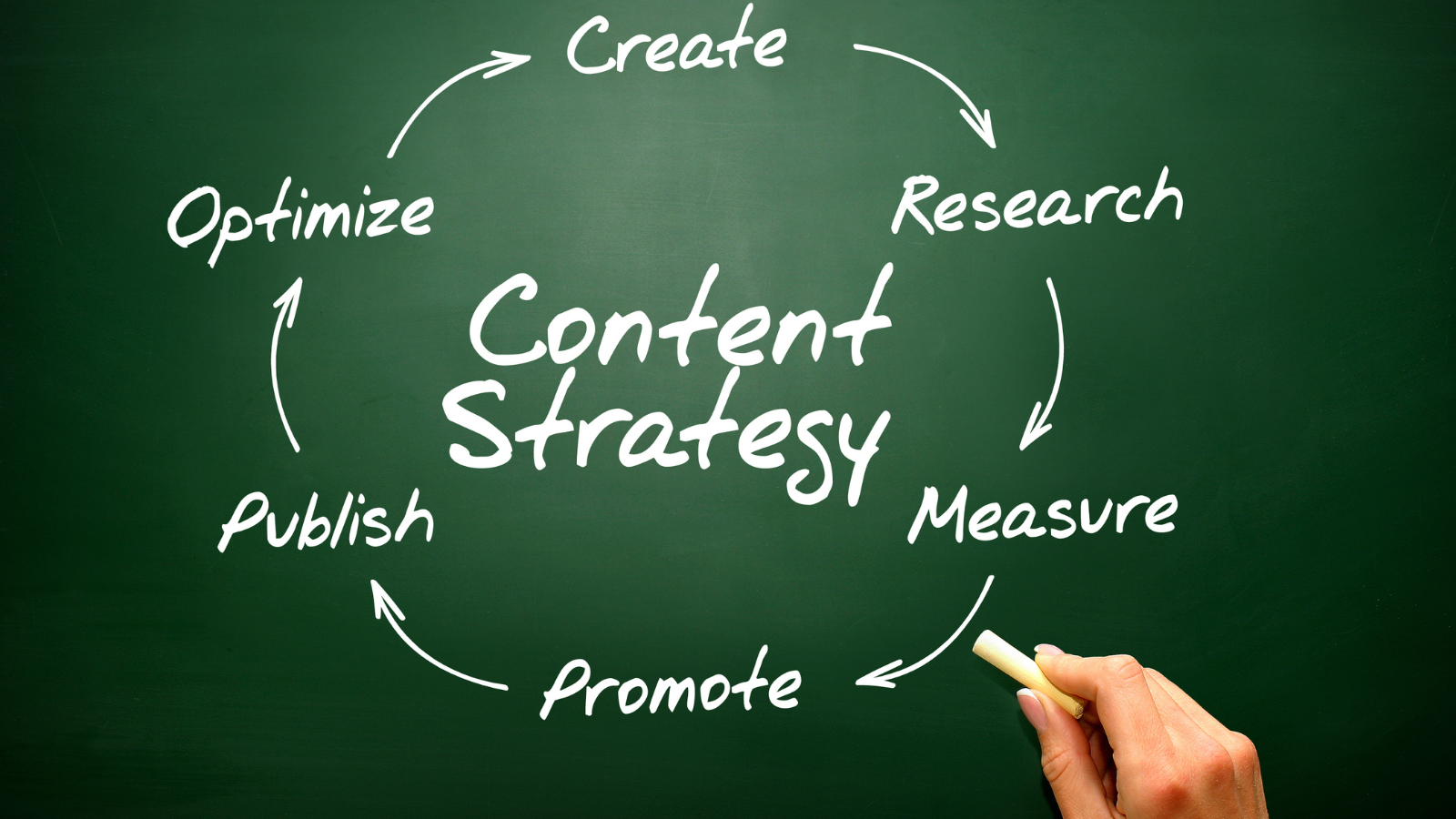 Even the best of strategies crash upon the shores of reality. You can make an immaculate marketing or content marketing strategy, and you will always need to adjust and pivot course to ensure you're using it to its full potential.
Fortunately, once you have the groundwork laid out, making small adjustments is easy to manage. The challenge is that it has as much information as possible to make wise decisions and adjust as you learn more about how you reach customers. After all, the goal of a content strategy is reaching and resonating with the most customers.
See What Your Metrics Tell You
Metrics are your content strategy's best friend. They give you crucial feedback about how your content performs, letting you know your progress and alerting you of any warning signs before they become an issue.
Check your blog metrics regularly since you want to live and die by what they tell you. Your web host will tell you basic metrics, like page views, but working with something more involved, like Google Analytics's free program, can give you better insight. Alternatively, you can pay for its premium or another service like HubSpot. It tells you how many people visit your page and more detailed information like which pages they entered from to tell you about the pages that perform best for you.
Your analytics tell you what your top-performing posts are, which you can use to infer what interests your customers. That may reaffirm what you've already concluded, or it could show you some new opportunities to pursue.
When you're starting out, your metrics may not have a lot of information yet. But it's best to develop the habits early. Blogs and content strategies build slowly over time. You'll be able to grow more quickly by learning earlier what's working and what isn't.
Don't Be Afraid to Experiment
Many marketers are highly risk averse, but the risk in content strategies has a high capacity to be measured and calculated. Experimentation, when done alongside regularly checking metrics, gives you real-time insight into whether your gamble is paying off. And let's be real, these usually aren't big risks. Taking a risk in writing a blog post only brings the risk of being an unsuccessful blog post. The overhead cost is low, and the payoff can be very good.
What we mean by experimenting is usually matters of tone and topics. Your goal as a content marketer is to find what resonates with your audience. Metrics and content calendars add structure to this experimentation, but it lies in picking new topics and trying out different writing styles. As you build on these, you can codify them into your style guide to note what works and what doesn't.
Customers want businesses to share more of themselves and hint at the personality behind them. Imbuing that into your writing tells customers a lot about your organization without you having to spell it out. Furthermore, your posts can convey crucial information for people new to your industry, framing what you do within a larger context and making them see you as a trusted resource, helping them make the best decision.
Check Your Engagement on Other Platforms
You can learn a lot about your content strategy by looking at how you engage audiences on your other platforms, especially ones that work well for blog distribution, such as social media and email. Organic traffic alone will not give you the full picture. Organic traffic tells you twofold how well you match your keywords, then how well you reach your customers.
If your social engagement is high and you're having people respond to or regarding your blogs, you're almost certainly hitting the tone right. However, in many cases, that's ideal, so more realistically, checking how many people clicked on your link is a better metric. Sending out unique links for social media and email give you fantastic insight into how you're performing, and it gives you an opportunity to conduct further tests.
For instance, things like A/B testing work particularly well for these platforms and allow you to segment posts to different audiences more easily. You can email one group a blog using one title and wording of the message, then alter the title slightly to a different audience to point out the perspective that is more intriguing to them.
Find the Tone that Matches Your Customers
Through all your experiments, the question to keep coming back to is: Does this match my customers? The tone you must search for is a balance of the personality behind your company and the whims and interests of your customers. You can also position yourself to appeal to multiple groups of customers without sacrificing your image. Customers and populations are highly varied, and you can have multiple elements to who you are and what your company is if you don't contradict yourself.
Think of your blog and content strategy as a living entity, and approach it with a mindset of growing and changing with your own needs and those of your customers.