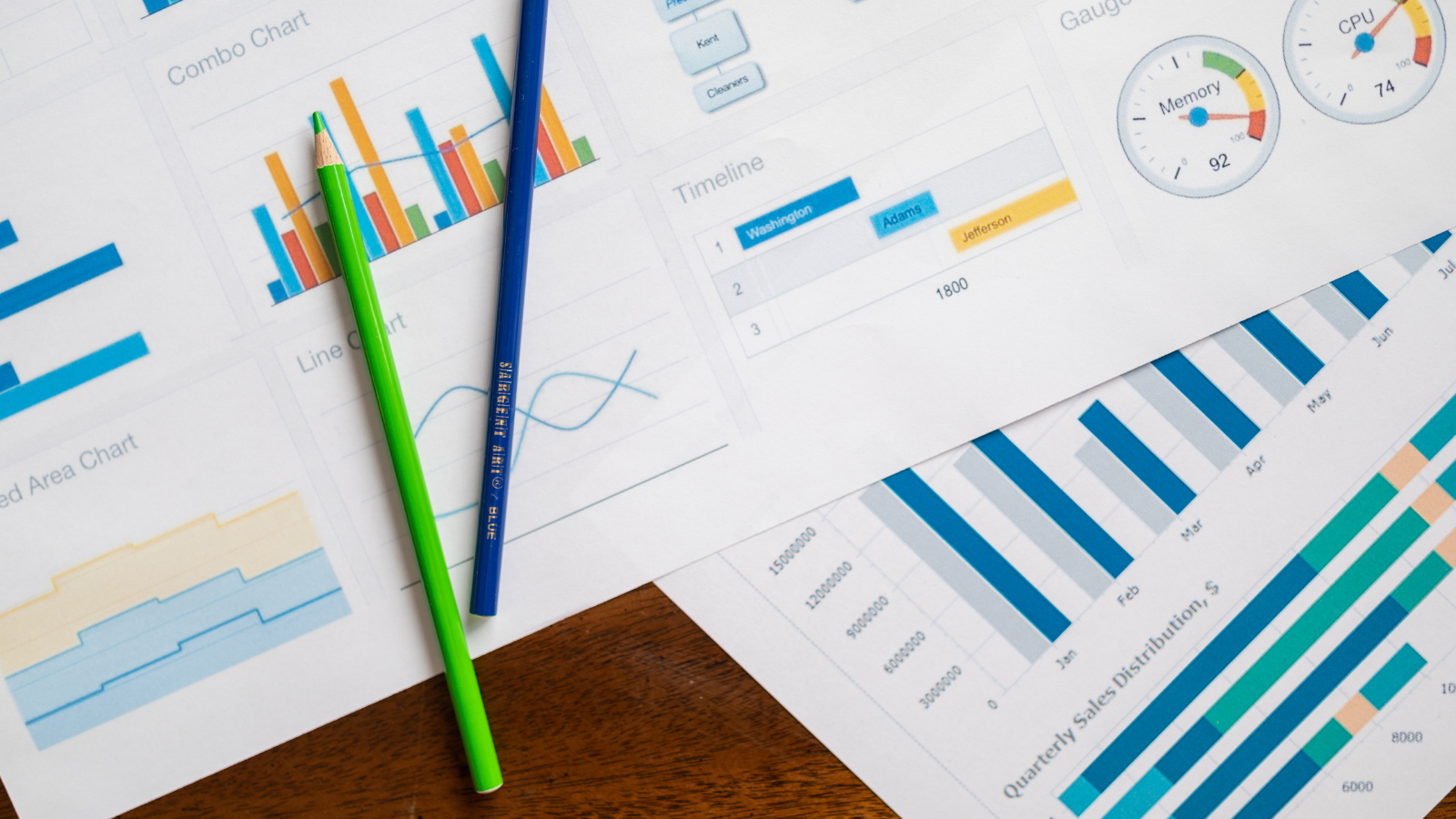 As the world is becoming more targeted and personal, content marketing metrics are vital. As an effective strategy to generate leads and grow your business, content marketing only works if you know what and when to adjust.
Content marketing is, in itself, data-driven, and that's why it delivers faster and better results than traditional marketing. While you may have astounding content creation capabilities, you also need to be a pro at publishing, distributing and measuring the reach of that content. This will enable you to decide which content performs best, on which channel and why.
Set these marketing goals even before you start creating content. It's important that you design your strategy on valid data, so that you know how much to invest, where and how to assess your return on investment.
8 Content Marketing Metrics To Improve Your Strategy
1. Visits
Visits are more accurate than unique visitors, and each visit is an opportunity to persuade or convert a visitor to a customer. The number of visits to your website will tell you if you're doing a good enough job promoting your content and getting it shared online.
The reach you intend to have using your distribution and promotion strategies is best observed through the number of visits to your website.
The quality and sharing potential of your content is also derived from this metric. If your content achieves its goal, if it's remarkable and worthy of sharing and if it leaves the consumer wanting to find out more about you and what you have to offer, then the number of visits to your website will tell you that.
You can use Google Analytics to track website visits, along with a myriad of other tools such as Mixpanel, Cyfe, HubSpot, Alexa, Compete, SEM Rush, Similar Web or Quantcast.
2. Bounce Rate
Measuring your bounce rate will give you a good indication of how your visitors are resonating with your content. Your bounce rate is the percentage of site visitors who leave after visiting one page. Google analytics registers a bounce when a visitor clicks the back button, closes the browser, types in another URL, clicks an external link or does not click to another page for 30 min.
There are a number of possible reasons. The most common are: they didn't find what they were looking for, they didn't like what they found, or the website could be taking too long to load.
This metric is closely related to time on website as a measure of engagement that shows you the degree to which people are enjoying and interacting with your content. Check for pages with a high bounce rate and improve the quality and relevance of the content on those pages.
If you want to make sure that your bounce rate is as accurate as possible, you can add a line of code to your Google Analytics tracking script to automatically trigger an event when readers stay for a minimum amount of time. This was recently experimented at Multiple Streams when they launched a guide that addressed the cautions of multi-level marketing.
The post is long (1,500+ words) so an event was set for 4 minutes. The post had the highest amount of events (of over 80 other long-form posts) and not surprisingly, squeezed out the most leads, too.
Here are some other tips on how to lower your site's bounce rate.
3. Call-to-Action Click-Through Rate
Calls-to-action are essential in content marketing. They ensure that the people consuming your content convert into leads, that you can later on nurture into customers. A call-to-action (CTA) is an engaging button or link that you place on your website to drive prospective customers to convert to leads through landing page forms. For example:
To analyze the results of your CTAs, you can create an A/B test or you can look at the number of clicks and views of your CTA, the percentage of views that lead to clicks and the percentage of clicks that lead to landing page form submissions.
It's important that you pair the right content with the right call-to-action and these indicators will tell you exactly that. Follow your visitors throughout their buyer's journey and offer them the content they most likely want or need at that point.
Here are 3 questions behind effective 'calls-to-action' that drive conversions, that you might want to read about.
4. Leads
Your content should be aimed at conversation. That's not to say it should be anything but educational, relevant, engaging or capable of stirring human emotions. But you are a business professional with business goals.
Strangers should become customers, but that doesn't happen overnight. First, you have to define your ideal customer, then create content for every persona at every step of the buyer's journey and convert your visitors into leads. Your leads are perhaps one of the most reliable metrics. This will tell you if you're creating the right content offers for the right people.
5. Average Lead Close Rate
This will help you monitor the quality of your leads. Traffic metrics tell you if you reach enough people but your lead close rate will tell you if you're reaching the right people.
An excellent metric that connects marketing and sales, the lead close rate is the ratio you get when you divide your total number of sales by your total number of leads. If you have a high number of leads but they are not marketing qualified, sending them to the sales department will not guarantee their conversion, on the contrary.
According to MarketingSherpa, 79% of marketing leads never convert into sales due to lack of lead nurturing. On the other hand, companies with mature lead generation and management practices have a 9.3% higher sales quota achievement rate. (CSO Insights)
Set-up an email drip campaign that delivers the right content, at the right time to leads along the funnel, driving conversions.
As they enter your funnel, most leads are not ready to buy, that's why you need to nurture them with targeted messages. Build relationships with your leads over time, so that you stay top-of-mind and, when they're finally ready to buy, you can convert them into customers.
6. Inbound Links
Getting highly reputable websites to link back to your content naturally will improve your Google rankings considerably and it will help build trust in your content. Building this kind of SEO value happens over time and it's a reflection of the traction your content is getting in your community.
This metric will reflect the quality of your content and it will help you determine your editorial strategy for the future. You can use it to see which pages are most popular.
It's also important that you measure the number of conversions these inbound links are triggering.
Tools like Ahrefs, Majestic-SEO, BuzzStream, HubSpot Website Grader or Moz can help you track this metric.
7. Social Reach
Are people sharing your content? Which content? These are essential questions a content marketer should ask. Follow your social media audiences to see how, why and when they are sharing your content.
Identify the most popular offers, the best channels for different types of content and use this information to grow your network.
The larger your social audience, the bigger the opportunity to convert prospects into leads and customers.
8. Social Engagement
The way that prospects interact with your content on social media can speak volumes about that particular piece of content. Measuring content engagement can be done by summing shares, likes, comments, retweets, etc., and the reach of those activities, for each campaign across channels and across media types.
Content marketing implies creating and being a part of relevant online communities and nurturing them with quality information. Managing and nurturing these communities can only be done through social engagement so you need to pay attention to how people interact with you there.
To track and measure your social media reach and engagement, you can use tools like Buffer, HubSpot, Hootsuite, Tailwind, Viralwoot (for Pinterest) and Topsy.
Recap
Content marketing generates 3 times as many leads as traditional outbound marketing, but costs 62% less. (Demand Metric). However, in order for it to live up to its potential, it needs to be based on concrete data.
These 8 metrics will help you better define and implement your content marketing strategy, so that it delivers the results you're expecting and drives business goals.
You can always build on this list and identify the key indicators your marketing team needs for both cost-effectiveness and conversion rates.
*Editor's Note: This blog was originally written in 2017 and has since been updated.
---