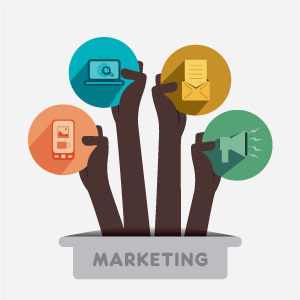 More and more B2B companies are jumping on the content marketing bandwagon. According to recent research from the Content Marketing Institute, "approximately 86% of B2B marketers are now using content marketing as part of their overall marketing efforts." However, the research goes on to state, "48% of these companies say they have a content-marketing strategy, but don't document it."
There are a few things that came to mind when I read that last statement. One, it's almost an oxymoron. If you're pumping out content but not recording and nurturing leads you cannot say you have a content marketing strategy. You can only say, "You have content." Two, why aren't you documenting your strategy? If you're investing in content marketing, how do you know what's working, what isn't? How are you engaging with your potential leads? Furthermore, where's the ROI? I understand it takes time to plan and document, but it also takes a lot of time to produce content, which goes wasted without the planning and documentation steps.
If we break it down:
Marketing = the relationship between a company and its consumers. If you're not reaching back to them, it's not a relationship. (Unfortunately, the relationship part of content marketing is crucial in order for it to be effective.)
Strategy = the master plan. Simply pumping out content without harnessing its lead power is NOT a plan; it's livin' on prayer. In other words… you're all dressed up and no place to go, Bon Jovi.
Good intentions with content marketing can only get you so far. In order to be effective, you need a strategic plan and KPIs to track along the way. In fact, content marketing should be part of an overall inbound marketing initiative. What's the difference? An inbound marketing plan encompasses the entire process of attracting prospects through content. This includes strategic planning, distribution of content, and capturing, nurturing, and conversion of leads.
How to develop a strategic plan for your content marketing: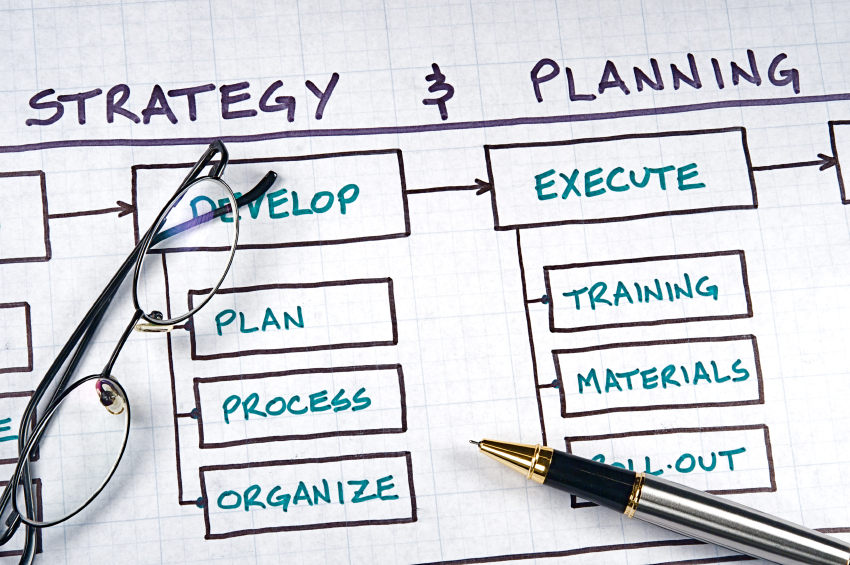 Clearly define your target persona

This is who all of your content should be geared towards. Know them, their buying habits, their questions, concerns, and address them through your content. If you don't, you're already starting out on the wrong foot by wasting time and missing out on quality leads and customers. Research is key.
If you aren't 100% sure of your target persona, learn more here.

Determine your objectives and systems for tracking KPIs

What are your objectives for this initiative?
Based on your objectives, what key performance indicators do you need to track?
Who will be responsible for what on your team? You'll need a constant flow of quality content, a content calendar, a key word strategy, and more.

Develop content based on the above tips

Blog post topics that address the needs of your ideal customer
Premium content pieces for each stage of the buying process
A keyword strategy

Distribute content via channels where your target persona can be found. Some ways include:

Invite current customers to check out the blog
Have your internal team share the content
Share on social media sites (and make sure you have social media profiles set up on each network where your target persona can be found).
Make sure your posts are optimized for search engines

Capture leads – this is key.

Use blog subscriptions, premium content and anything else that makes sense for your business to capture the information of prospects. This is where landing pages and contact forms come in. If you don't have them, you're missing the point of capturing leads.

Cultivate and nurture leads.

Understand that not everyone will be ready to buy. This is a good thing! You want to catch them early in the process before they've made a decision. (If they are ready to buy, have a system in place for those prospects, too.) You'll need to create additional offers and content to help nurture leads until they are sales ready. Engage with them. Set up lead nurturing campaigns.

Finally, convert leads into customers.

After you've cultivated leads through the buying process, you'll want to have separate offers and plan of approach in place for when they are ready to buy.

Keep delighting them!

Once they've turned into customers, turn them into loyal, raving fans.
If you're one of the 86% of B2B companies participating in content marketing, kudos to you! If you're part of the group without a plan for your content marketing, you're half way there – but you can't stop. You must plan and document if you want to be effective and accomplish your business goals. The good news is – with more and more clutter being pumped out, being strategic will set your business apart and help you capture leads that others are leaving to chance.