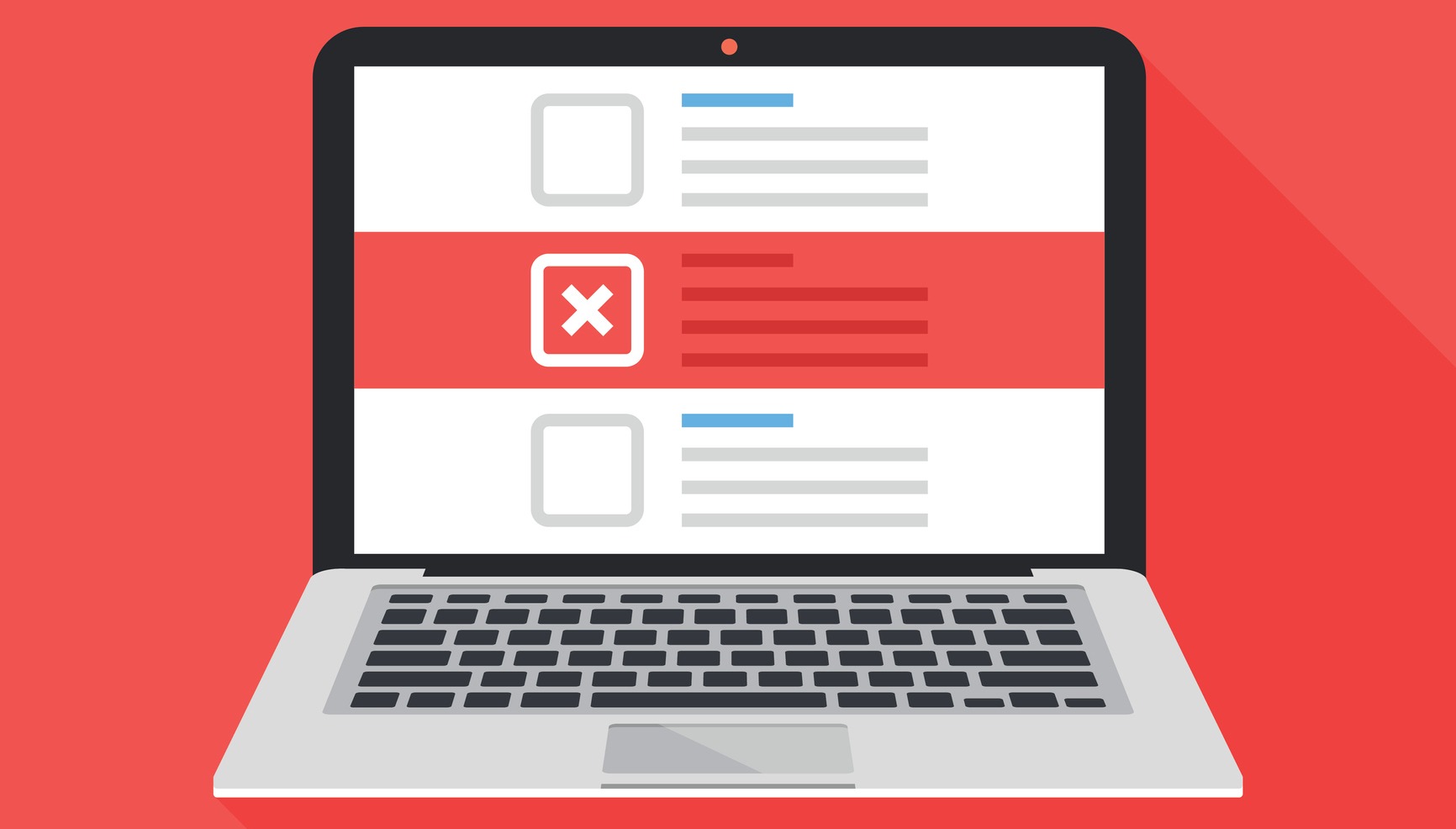 Your website is the foundation of your business. Studies show that it only takes 1/10th of a second to form a first impression about a person, and websites are no different. Site visitors form an opinion about your website within 50 milliseconds of landing on your page and decide whether to stay or leave.
That said, it's no surprise that having a website with poor user experience sets your business up for lost opportunity and wrong first impressions.
A good-looking website that performs well and is easy to navigate is the key to getting prospects, clients, and customers to stay on your site and convert. But the problem is, so many web experts focus on telling you what you should do when it comes to bringing in more business through your website, that they fail to tell you the mistakes that you're making and how to learn from them.
Here are four common website mistakes and how you can fix them right now!
1. Not Knowing Your Target Audience
Having an accurate understanding of your target persona is vital to the success of your inbound marketing efforts. To provide all of the necessary information for your website visitor, having a clear understanding of your target audience is also vital. Your target audience is the people who might respond to your marketing asset by converting.
Fix this common mistake by analyzing your current customers and asking them what they would want to see on your website. You want to use segmentation, so you send the right message to the right people at the exact right time.
2. Not Including the Most Prevalent Information First
When someone comes to your website, whether from search results, a Pay Per Click (PPC) ad, or another website linking to yours, they want to know immediately what you stand for and what you're about. Remember, you only have 50 milliseconds to make an impression!
One of the most common mistakes is not standing out from the competition in a clear way and displaying prevalent information first. It's your job to show site visitors a compelling value proposition the minute they land on your website. And, the key to do this is through a single sentence, phrase, or call-to-action (CTA) button that can be immediately seen.
What is a CTA?
The call-to-action (CTA) is one of the most overlooked components to any online marketing strategy. It's a button, link, graphic that asks the audience to take a specific action. After all, the whole point of driving traffic to your site is to get people to do something.
Whether you want them to subscribe, buy, download, or get in touch, they can't if you don't provide a call to action for them to follow. Here are a few examples of content for CTA buttons:
Learn more

Read a case study

Complete a form

Download an eBook,

Request a consultation

Subscribe to your newsletter
All of these simple phrases tell visitors exactly what to do. It's in this way you can push potential leads down the funnel and get them to the next step.
3. Not Optimizing for Mobile Users
Not all website visitors are looking at your website on their desktop. Just last year, 58% of site visits were from mobile devices. That means that having a mobile-friendly website is not only nice, it's necessary if you want to compete with the big guys.
Luckily, most websites are built using responsive design, which means they automatically adjust to smaller screen sizes and devices. However, not double-checking your website on a mobile device to ensure it renders the right way is a common mistake that could cost you opportunities.
Free Online Tools
There are two reliable online tools for checking your site's mobile design:
Google's Mobile-Friendly Test
Just enter your site's URL and view the results. Not only will this test tell you whether your website is mobile-friendly, it'll show you a preview of your site on a mobile phone and inform you about any page loading issues so you can fix them.
Responsive Checker
Similar to Google, you can view your website in mobile form. However, this site also allows you to see how your site looks on additional devices. You can actually scroll down your site's homepage to make sure the user experience is seamless, and you can navigate your site and CTA buttons to see what happens when you click away from the homepage.
4. Not Utilizing Search Engine Optimization (SEO)
Today's consumers rely on search engines to help them find everything from restaurant recommendations to B2B inbound marketing agencies.
This means that regardless of what your business offers, your target audience is likely searching for products or services like yours on search engines like Google. And if you want to attract them to your website, you need to utilize search engine optimization (SEO). Optimizing your website can:
Increase brand awareness
Earn more website traffic
Help your target audience find your site
Boost authority and credibility
Keep you ahead of the competition
Improve user experience
Don't let these common website mistakes hinder your chances of being found on the internet. In order to establish a solid online presence, you have to do more than just create a website that performs the way you want it to.
To have a successful website that attracts, converts, and retains visitors, you need to ensure you're always thinking about the user and what will make their experience the best.