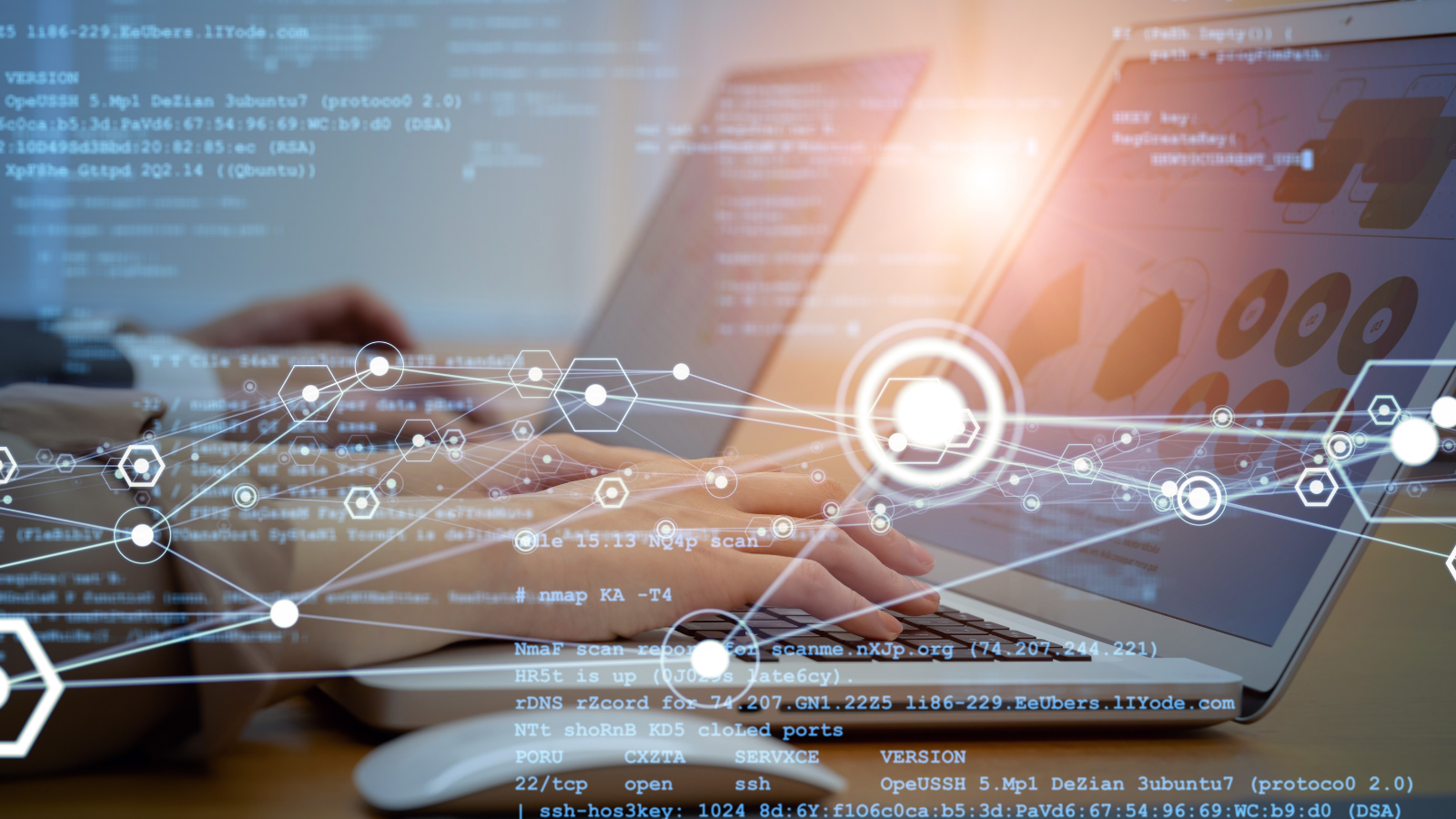 Many IT firms build their own websites. However, they fail to design their websites in a manner that allows them to market their business completely. Effective websites are optimized for search and incorporate both inbound marketing methods and lead generation tactics.
Optimizing your website for both SEO and lead generation brings a strategic approach to marketing for your IT companies. Given that consumers of all types are more likely to do their own research long before your company even knows they exist, ensuring your website is set up for inbound marketing is critical to attracting new customers.
What does it mean for your website to be optimized for SEO and lead generation?
Beyond the simplest definition of having keywords that search engines will notice, it also means having a responsive website design, great content, and a blog that you update regularly.
With that, your website also needs to have plenty of opportunities for visitors to become leads, no matter which stage they're at in the buyer's journey for an IT service. It could include:
Subscribing to your blog

Downloading a piece of premium content from your website

Signing up to attend a pre-recorded webinar

There are limitless ways to provide them a chance to eventually become your client. This is where having an in-house marketing department, outside marketing firm, or possibly both, pays off in dividends.
IT firms often establish quick and dirty websites that fail to incorporate any of these time-tested strategies. Doing so results in underperforming web pages that not only fail to attract customers but may even deter customers from doing business with their firm. Take a look at this site, which incorporates many of the common mistakes we have seen in IT firm sites.
Does your firm's website also make these mistakes?
Not mobile-optimized
An IT firm's website not only helps prospective clients contact the company, but it also showcases their ability to understand technology.
If a site is hard to navigate on a smartphone, visitors may have difficulty believing the company has the expertise in technology they may claim. More than half of Internet users access the web exclusively via smartphones - a figure projected to grow to 72% by 2025.
Some of your prospective clients may first see your site on a smartphone. And if your website isn't optimized for mobile viewing and usage, then you'll lose some prospects right off the bat.
No lead generation paths
Most website visitors will want more information without the possible pressure of having to talk to a salesperson. If your company wants to convert more visitors into leads, it would be wise to have different paths for them to follow.
If you follow the route of the traditional sales funnel, some of these paths will start higher in the funnel than others. Some visitors are only aware of the problem that they're trying to solve, but they aren't sure what the best solution is yet. Having multiple options for them to learn more about what to look for in an IT service or see how you can solve specific issues allows them to make the decision on their own time, so the lead is warm by the time it reaches your sales team.
While you can't tailor your homepage to every one of these consumer segments, you can tailor each persona's paths to find your website and guide them to specific content, and eventually to conversion.
You may have a page on your site titled "Why Managed IT is Better Than Locally Managed Support." When a prospect comes across that page, a prominent link in the article should take them to a specific landing page that contains more information they may find valuable, such as the process or costs of switching IT support services. This landing page should also include a form to collect their contact information and further information about their needs so that you can continue to share relevant information or even set up sales calls. Landing page forms can be very effective, with recent research finding they have a conversion rate of 23%.
You can — and should — set up multiple conversion opportunities for your target personas - by including forms on highly trafficked pages, for example. After all, the more leads you get, the more potential sales are at your fingertips.
Not using the right site tracking software
To maximize your marketing efforts, you need a robust analytics platform, as well as regular assessment of its data. You need to know which pages are getting the most traffic, where the traffic is coming from, and the actions visitors are taking on these pages. Regularly monitoring this data can help you make crucial decisions, like adding CTAs to new pages or crafting content directed at a new visitor segment, that can help you collect more leads and conversions.
There are site tracking platforms to suit just about any organization's needs, often built into webhosts like HubSpot or SquareSpace. However, additional tracking software also exists in Google Analytics, Hotjar Matomo, Woopra, and other platforms. This is especially handy if your site is hosted across multiple platforms, or if you want to see a wider variety of metrics for your content, such as where users tend to drop off or click on links.
Measuring the performance of your webpage, landing pages and lead capture point, such as contact forms that likely appear on your homepage, can provide you an effective baseline against which to measure the performance of similar elements on other pages.
No gated content
Your website should include gated content — like explainer videos, market research, e-books, or white papers — that are only accessible to users when they complete a contact form. These are typically accessed through calls-to-action (CTAs) which are buttons or messages that compel users to take a specific action, such as downloading gated content.
Just as there should be multiple paths for your visitors to become leads, there should also be multiple levels of gated content. Examples of some varied levels of gated content for the top, middle, and bottom of the funnel can include:
Checklists

Whitepapers

Free consultations

Exclusive webinar

Work with your marketing team to produce some content that's worth a visitor giving their email address, then place a teaser on a landing page with a form that allows users to download it after sharing their contact and other critical information. You can use the same tactic with especially relevant blog posts and collect additional leads. You can also net a significant number of leads with a free demo offer of any products you may offer.
Lack of a live chat feature
Your firm should also incorporate a live chat function on your home page. 44% of site visitors consider live chat an important feature, with nearly 60 percent of younger consumers (18-34) using it for customer service. Live chat is a cost-effective solution, given automated enhancements that can reduce the load on customer service staff. And a live chat function on a homepage can quickly identify potential customers, collect critical information, and route them to your sales team.
No blog
Consumers often visit business websites because they are looking for the solution to a problem. For them, your blog could be the first entry point they have for solving their problem with your services.
Developing a blog with regularly updated content that provides answers to questions potential customers may be searching for can help them through the beginning and middle stages of their buyer's journey. However, having a regularly updated blog is also crucial to maintaining healthy SEO over time—which will make it all the easier for new customers to find you in the first place.
Updating Your MSP's Site to Attract Customers
Today's websites must be designed to help identify leads, guide prospects along the path to conversion, and retain existing customers.
Building on your existing website infrastructure to optimize it for capturing leads is not a matter of rebuilding your entire site from the ground up. However, working with an inbound marketing firm will make the adaptation a seamless experience and set you up with complementary strategies to turn your website visitors into leads and customers.