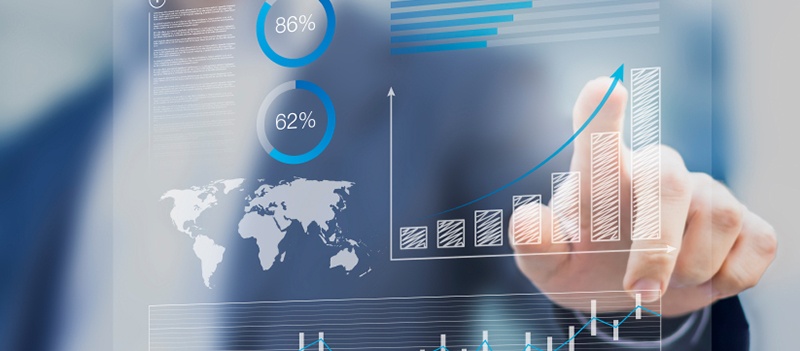 As an Inbound Marketing and Sales Consultant, I spend several hours a day on the phone with clients reviewing sales performance metrics and providing them with recommendations on how they can generate more leads, increase revenue, and close more business. When clients start implementing inbound marketing, they see clearly how inbound marketing improves sales performance.

However, when discussing how inbound marketing improves sales performance with prospects and those not currently using inbound marketing, there is often confusion as to how it directly impacts sales performance. This is a really important question to answer, because without fully understanding some of the ways that inbound marketing improves sales performance, companies might not invest (or not invest enough) in inbound marketing.

Hopefully after you read this blog post, you won't have any confusion about how inbound marketing contributes to the performance of sales organizations, and you'll be motivated to start an inbound marketing program at your own company. Here are the three top ways that inbound inproves sales performance.
1. Inbound Makes Your Sales Team More Intelligent.
Half the battle in sales is doing the right thing at the right time—based upon a proven sales process. For instance, if you know from research or from monitoring your sales process over time that a lead is most receptive to speaking with a salesperson after they have already received 3 emails via an automated drip campaign or that it's best to call within 30 minutes of them opening your email and clicking on your pricing link… that's powerful stuff.

But if your sales team doesn't know when that third email has been sent or doesn't know when leads are opening emails they can't optimize their follow-ups. Your sales team might be be able to improve their close rates and sales performance with the use of modern marketing technology that provides this lead intelligence. Software like HubSpot's Sidekick software or HubSpot's marketing software can tell you when emails are opened, which areas of your website leads are looking at, and more. And the great thing with marketing software is that this information is stored in one place and can be leveraged across an organization. Also, this information doesn't live in a single spreadsheet on a sales rep's desk— it stays with the company when they leave, since it's in a central place for everyone to access. So while this lead intelligence is making your sales team smarter, it's also improving your sales performance because sales reps now have the lead intelligence to know what to do and when.

One quick note of disclosure: LeadG2 is a HubSpot partner, and we work with their software to make companies more successful. The reason we recommend it and sell it is because it works! So if you have any questions about HubSpot, just ask.

2. Inbound Increases the Number of Qualified Leads and Fills the Sales Funnel.
One of the biggest, if not THE biggest challenge that sales teams face in 2016 is finding new sources of qualified leads—increasing the number of leads coming into the sales funnel. For many companies, using a strategy of creating and distributing content that their prospects would be interested in is a revolutionary way of doing business. Having prospects come to you and fill out forms for additional information is certainly a new lead source for most. And if done correctly, it can fill the sales funnel with qualified leads every month. By having a greater number of qualified leads in your funnel, you can't help but increase your sales performance month and after.
3. Inbound Shortens the Sales Cycle.
Utilizing lead intelligence and having a fuller sales funnel contributes to the third way that inbound marketing improves sales performance—it shortens the sales cycle. The way inbound marketing shortens the sales cycle is quite basic: with greater knowledge of the activities of your leads (such as knowing which pages they are looking at on your website, which social media posts they are liking, and which links in your emails they are clicking on and when), your sales team can then follow up appropriately with the right response at the right time. Without knowing these things, your sales team is blind. They waste their time just waiting on the lead to move forward, or they waste their time calling the lead when the lead isn't interested enough yet.

If you want someone to show you how to use inbound marketing in real world sales scenarios, applied to your company's situation, we'd love to talk with you.