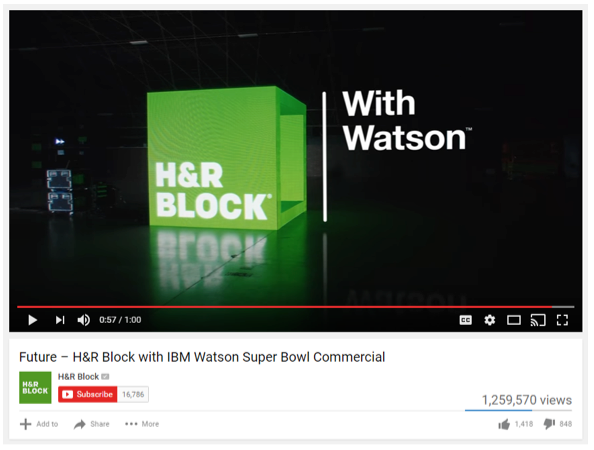 I have a lot of admiration and respect for the new H&R Block "Power of Won" campaign featuring IBM's Watson and spokesperson Jon Hamm.
It's brilliant on so many levels. By doing a deep dive on the campaign, managing partners, executive committees, and marketing teams at CPA firms (as well as other professional services) can learn a lot about marketing and communications done right.
First things first, you need to know who Watson is. You might remember it as the cognitive technology that thrashed a few Jeopardy champions a few years back. Since then, Watson has become a runaway anthropomorphic success for IBM, offering its capabilities to commerce, healthcare, financial services and a host of other industries. Now here's simple exercise that can serve as the core of what I'd like you take away from this blog post.