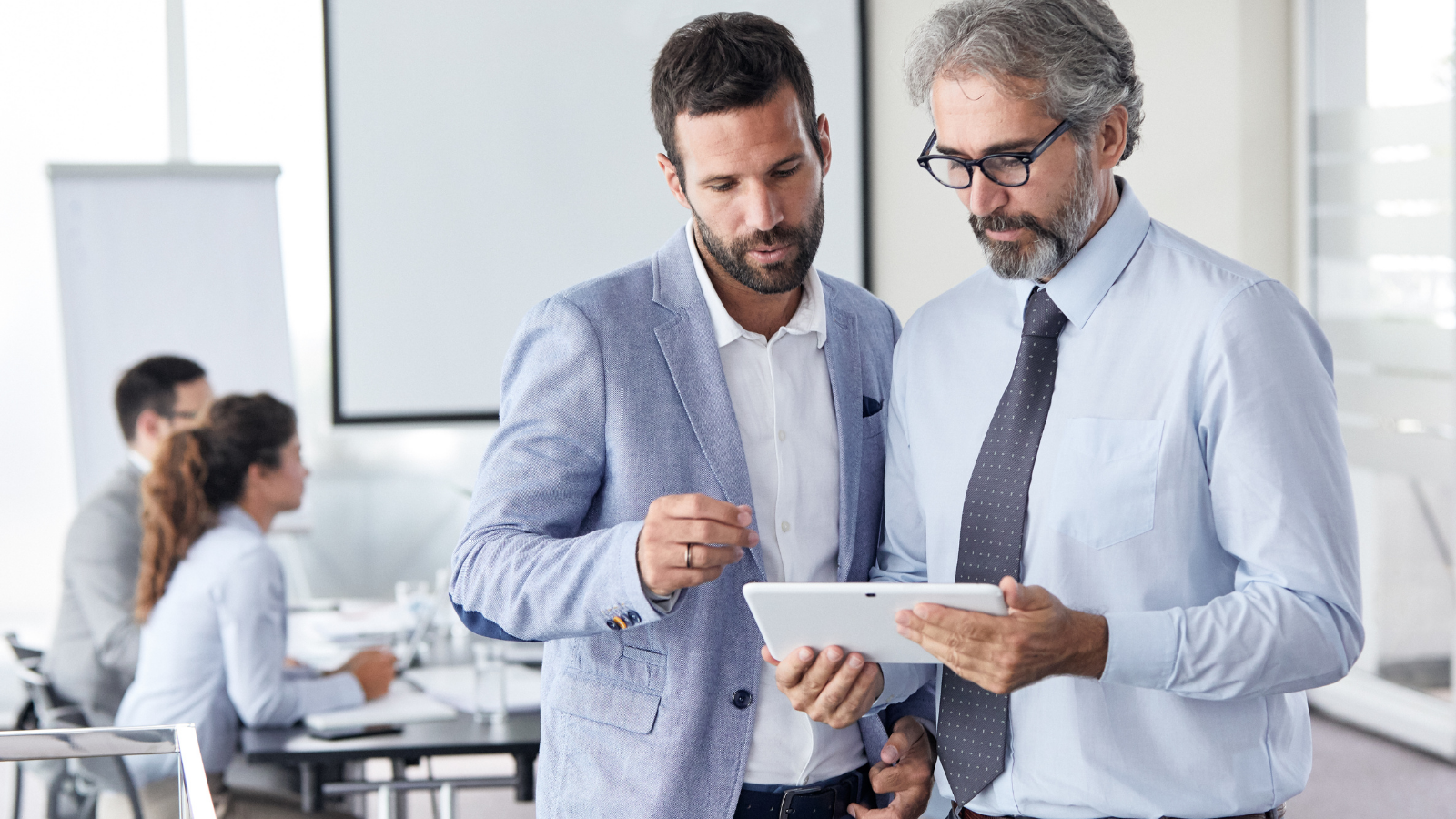 In the everyday grind that staffing agencies face, marketing and sales logistics tend to fall to the wayside, especially those with small marketing teams. That's partly what leads to existing marketing strategies being forgotten about and, if they have existing smaller issues, what leads them to becoming a mess that's even harder to sort out.
Luckily, most of the mistakes that come to mind are fixable. However, fixing them requires initiative and the will to revisit them instead of focusing on the latest and greatest tactic.
Employers Can't Tell Your Staffing Agency From Your Competition
According to Labor Works USA, there are roughly 20,000 staffing and recruiting companies in the U.S., which comprise around 39,000 offices across the country. Apparently, every single one of them is using the exact same brand messaging and marketing collateral.
Your website might say something to the effect of, "We take time to listen and understand your business." While that's great to hear, your six other competitors across town are saying the exact same thing.
Your messaging and offerings need to be distinct. Whether that means taking a more fun-loving, casual approach or going more hardcore with your brand voice, or even emphasizing the industries you work with the most, the branding and messaging your marketing and sales teams use shouldn't look like a carbon copy.
You Don't Have A Sales/Marketing Alignment Plan in Place
The main symptom of this is if your sales team is complaining that the marketing team gives them bogus leads, and the marketing team complains that the sales team isn't following up on the leads they provide.
According to CSO Insights, companies that can align their sales and marketing teams see a 19.3% improvement in quota attainment and 16.3% improvement in win rates. So, how can the sales and marketing power couple of your company join forces; stop spinning their wheels separately; and achieve these kinds of results? Click here for steps on how to align your sales and marketing.
Failure to Market Enough or Marketing The Wrong Way
No, $50 in Facebook ads is not going to magically triple your sales. In fact, if your employer prospects aren't doing their research about staffing solutions on Facebook, those ads will amount to a waste of your marketing budget.
Instead, your job is to figure out the best way to connect with your employer prospects. This might mean using blog posts like the one you're reading now to help them find you online, or it could mean publishing posts on LinkedIn. Whatever the case may be, know where they spend their time looking for professional resources to get more bang for your marketing buck.
You Aren't Attracting Visitors to Your Site
If the only messaging you have directed at employers is a tab or a tiny link labeled "Employers," this one is for you. It doesn't take more than a Google search to find staffing firms that leave advertising to employer clients as an afterthought like this.
While it makes sense to focus a large part of your efforts on attracting job seekers since your business can't run without them, it also can't run without other businesses that need staffing. Dedicate as much space on your homepage and blog to speaking to employers as you do to potential employees. While it takes regular contributions to the latter to make an effective difference, it's also one of the best ways to attract those employer leads to your website.
You're Not Converting Your Employer Visitors into Leads
If you do happen to attract employers to your site, those employers aren't becoming leads at any point in the sales funnel. One of the most common issues we see across multiple industries—including staffing—is only having a Contact Us-style form and your phone number.
Not everyone who visits your website will be ready to talk to your sales team right away. In fact, most won't. Give them other ways to stay in touch with you before they're ready to talk to sales, whether it's subscribing to your newsletter, getting access to gated content like digital guides and eBooks, or any other options earlier in the sales pipeline. Otherwise, it might feel like your team is coming on too strong and the prospect will be turned off from working with you.
Not Being Able to Tell Where Your Employer Prospects Are in the Sales Pipeline
You need a CRM. This is non-negotiable if you want to grow your business. Not only do they help your sales team see who has contacted which prospects and when, but they also allow you to see how far along they are in the sales process.
There are too many CRM options to list—we're naturally partial to HubSpot—but any type of shared CRM for your team is better than having none at all.
Not Having an Established Process for Marketing to Hand Off Qualified Leads to Sales
Having sales drop the ball on following up with a qualified lead is one of the biggest mistakes on this list. Not only are you losing out on the revenue that lead can bring in, but the time, energy, and resources your team dedicated to nurturing that lead until they were ready to talk to sales may as well be for nothing.
Leads need multiple touchpoints before they can become a client—typically anywhere between 8 and 10. Marketing and sales typically split these steps evenly, and there needs to be a clear and defined point where marketing passes the lead to sales. This can be established with a Service Level Agreement, which helps your team stay on the same page with defining which leads are ready to go to marketing or sales.
Having No Plan for Client Retention
Just because your team closes the sale, that doesn't mean your work is done. Once you've started working with an employer client, your next job is to make sure that they stay your client. Establish early on what the expectations are for working with you and your team, along with checking the pulse of your relationship regularly so everyone is benefiting from your business partnership.
Symptoms of failing to do so can mean anything from receiving bad reviews, not getting referral clients, and not growing as much as you're planning to year over year.
Not Measuring Marketing or Sales Results
None of the solutions listed above will amount to much if you're not tracking whether or not the steps you've taken to implement them. Keep track of your marketing metrics, ad performance, and sales activity on a monthly basis, then review those monthly metrics at least once per quarter and annually so you can track trends and pivot your staffing agency's marketing strategy accordingly.
On the other hand, we don't advise measuring all of your KPIs more than once per month—it can be duplicative to do so on a biweekly or weekly basis and won't necessarily give you a clear view of the results.
Next Step: Do You Actually Want to Make All of These Changes?
Suppose you're making every single one of these mistakes, but you're somehow getting high-quality leads through word of mouth and referrals. As great as that may be, it may seem like it wouldn't be worth it to resolve all of these mistakes if it means you're still getting new business.
Ultimately, fixing these marketing and sales mistakes will make your staffing agency's business pipeline more sustainable by bringing in more leads and new business. Making those fixes will also lend you more visibility, which is something that your business needs if you want to stand out from your competition.
*Editor's Note: This blog has been updated with more relevant information.