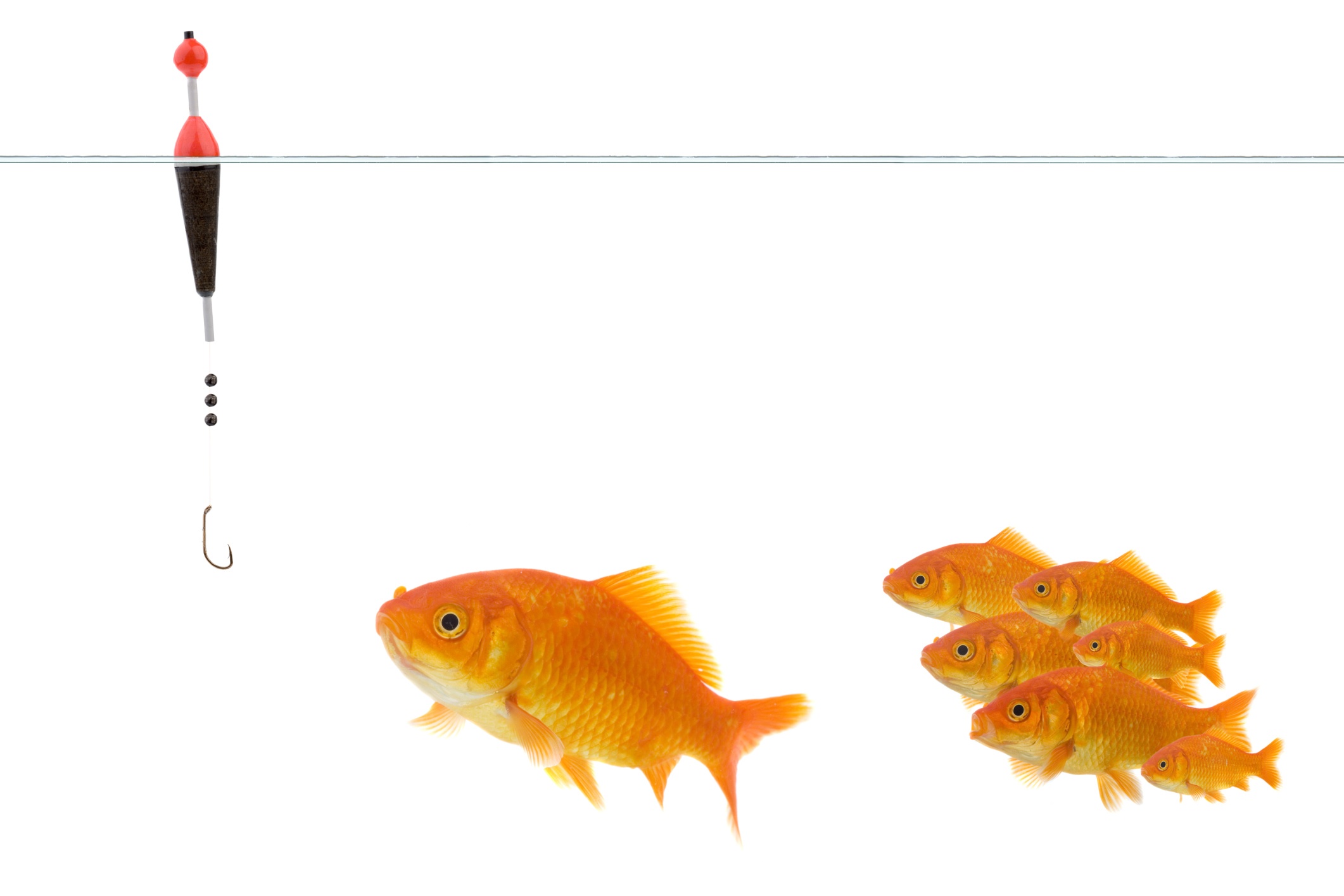 It's all about picking the right fishing hole and using the right bait
We were on Lake Ontario about 6 miles offshore, and I was mesmerized by our charter captain's latest purchase: a very expensive commercial grade fish finder.
This phenomenal piece of technology not only colorfully displayed every rock and submerged object 200 feet below in stunning detail, it also pinpointed schools of bait fish that hovered above the lake trout that were the reason the four of us were playing hooky that day.
At that point, it was a matter of baiting the hooks, setting the lines at various depths, and trolling.
We caught over 150 lbs. of fish that day, and lest you think that I'm some kind of fishing wunderkind, that was the biggest catch of my life, and for that matter, all of our lives. By the end of the charter, my arms felt like I had bench pressed a Smart car 50 or 60 times over my head.